In today's time, data is one of the most important things, for both personal and business uses. Almost everything from basic information to important information is stored, mostly, digitally on devices, like, phones and PCs. However, losing data, like, photos and videos, from your devices has become a very common occurrence and can happen due to several reasons including:
• Maybe you have accidentally deleted data from your device.
• It can also be due to certain kinds of virus attacks that harm data.
• Often improper usage of the device also leads to loss of data.
• Data can also be lost if the device is formatted or re-set completely.
• Risk of data loss increases if a corrupt program is installed on the device.
We understand how frustrating it is to lose important data, especially, photos and videos that have all your memories. Hence, we have compiled some of the best ways in which you can recover deleted photos from Blackberry Curve phone – quickly and safely.
Part 1. How to Recover Deleted Photos from BlackBerry Curve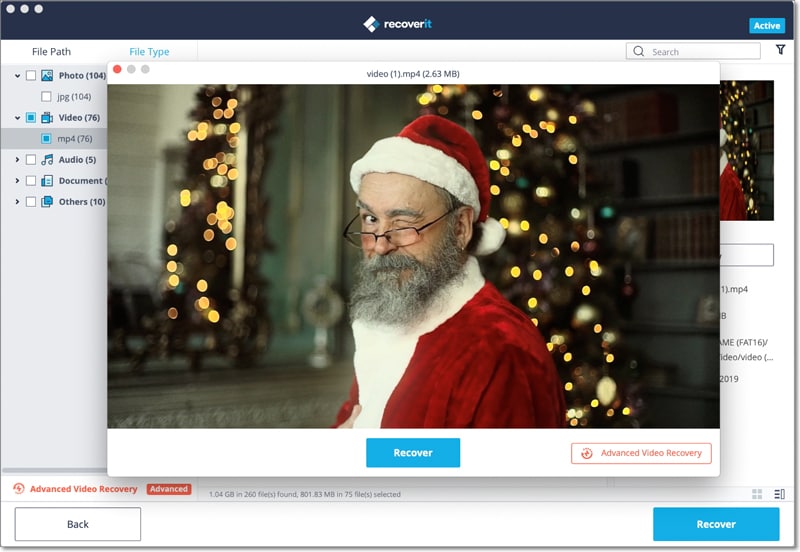 If you have lost photos and videos (or other types of data) from your Blackberry Curve then there are certain ways in which you can recover the lost data (stored on your phone card storage). The quickest way is to install certain data recovery software that can scan your device (or SD card) and locate lost files. One of the most trusted Blackberry Curve photo recovery software is the Recoverit for Mac (or Recoverit for Windows).
Supporting more than 550+ data formats, including, photos, videos, documents, call history, messages and more, it can be used to recover any and all kinds of data. The user-friendly interface of the software ensures than anybody, with little or no tech-experience can use it.
Why Choose This BlackBerry Curve Photo Recovery Software:
• You can preview the files it finds even before recovering them.
• The software is available in two versions – for Mac and Windows.
• It only reads data and doesn't collect it, thus, safety of data is ensured.
• If a normal scan doesn't find the target data then you can opt for "Deep Scan" as well.
• A simple 3-step process is all that is required to recover your data.
Steps on How to Recover Deleted Photos and Videos from Blackberry Curve
Step 1. Connect the Phone to the PC and Select File Types
Install Recoverit (IS) software, and launch it. Connect your phone with the PC for Blackberry Curve photo recovery, you can use either method for this – you can connect the phone as an SD card device or you can also remove the SD card and insert it into a card reader which can then be connected to the PC. Different file types will be displayed based on what format files can be recovered. Select required types and click "Next".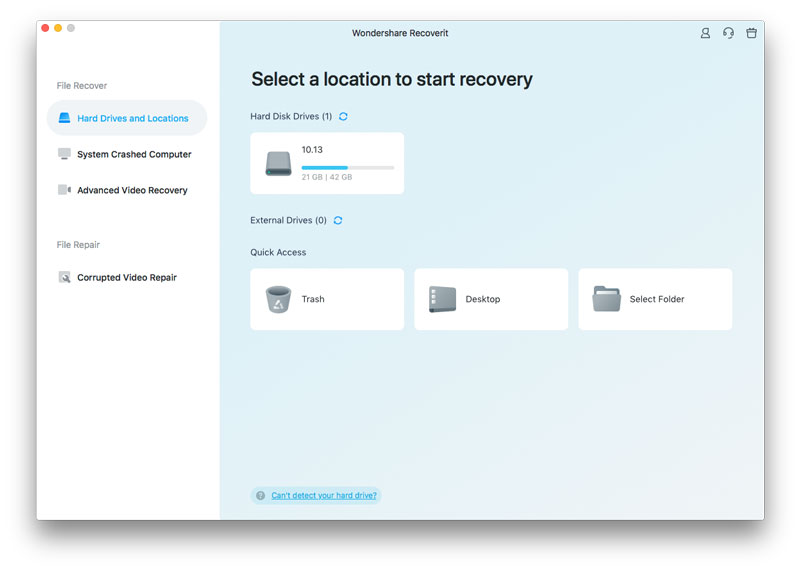 Step 2. Select Location
Out of the several data locations that the software window will display, click on "Memory Card" so that it can prepare to scan it; then click on "Start".
Step 3. Preview and Recover Data
It takes several minutes to complete the scanning process depending upon how much data it needs to go through. Once done it will showcase all results – you can preview the located files and then select the ones you need; then click on "Recover".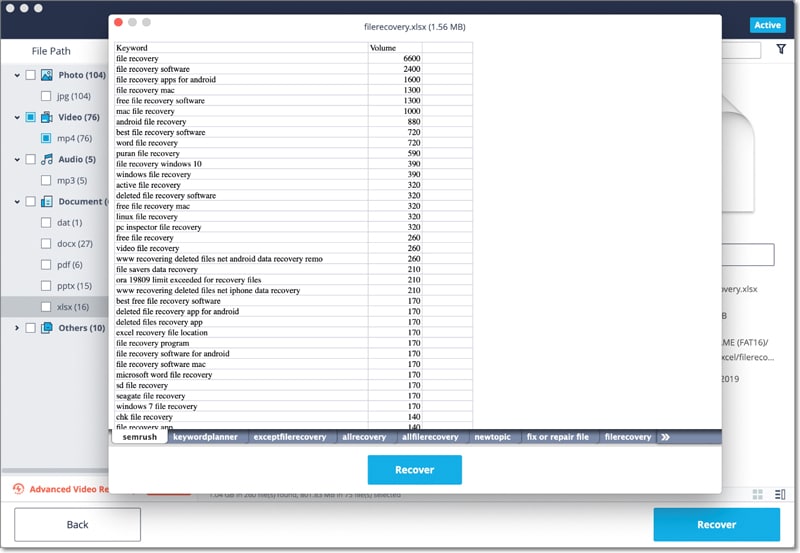 If you were unable to find the files that you are trying to recover then you can select the "Deep Scan" option of the BlackBerry Curve Photo Recovery software. This will enable the software to scan and read deeper into your device and find the files that you require.
---
Part 2. Cautions You Should Take After Losing BlackBerry Curve Photos
If you have lost photos saved on your Blackberry Curve phone then you should ensure that you take some precautions that will help is easy recovery of data, like:
• Don't Save More Data on Your Device
Don't capture or download new photos and videos because when you delete a specific photo you actually are not removing it but marking it as useless and freeing up its space, hence, if (and when) you take a new photo it is written on the same space and then you will lose the deleted data.
• Don't Re-boot
Try to not re-boot your phone (or switch it off and then switch it on) as this creates further complications in the Blackberry Curve photo recovery process. Sometimes people think re-booting the device might help, but it worsens the issue.