"I took many prefect photos at my birthday party, I want to combine them to make a slideshow video, can you help me to choose a free slideshow maker?" --- A friend asked me a few days ago.
Finding a free slideshow video maker is not a difficult thing, the key is to explain whether the video slideshow maker is really usable, many free video editor software fail to meet this challenge.
Why?
Many free slideshow makers are open source software which are evolved according to developers' wishes, not the needs of the end users. This results in less support available when the free slideshow maker goes wrong. Imagine when you are anxious to make a slideshow video with music for birthday, wedding, graduation, travel or any other important occasions, the tools stop working, and you can't make heads or tails of them. It is desperate, right?
So I write this list of free slideshow makers, hope these 8 usable and effective video slideshow makers could help you to transform your everyday photos to stunning video stories.
[Attention] In the case as you're using a Mac computer or you wish to find an online solution to help you create a stunning slideshow, you can take a look at our top list for a reference.
Top 8 Free Slideshow Makers for PC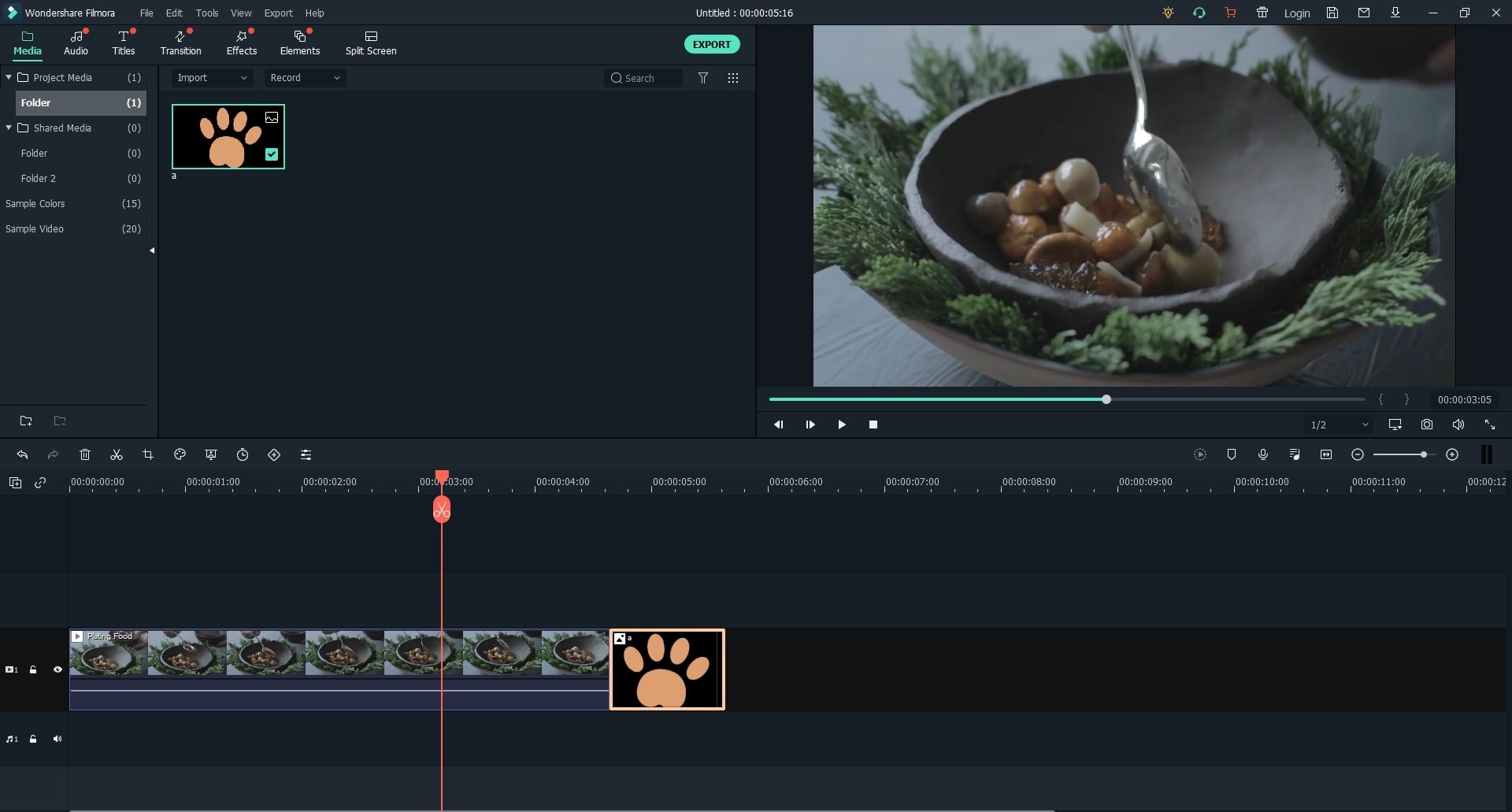 Filmora Video Editor is a highly recommended photo video slideshow maker. It is easy to use and comes with multiple editing tools to edit your photos. And there are much free music and audio track, so that you can make a slideshow video with music. What's more, you can apply free effects to your slideshow to make your own masterpiece. How to make a slideshow video? Filmora Video Editor is the answer. 
Why recommend this Slideshow Maker:
• You can edit photo by cropping, rotating, combing and more.
• It provides transitions, texts, titles, filters and more effects.
• You can make photo video slideshow with music.
• It helps you to burn the slideshow to DVD.
---
#2. PhotoStage Slideshow Pro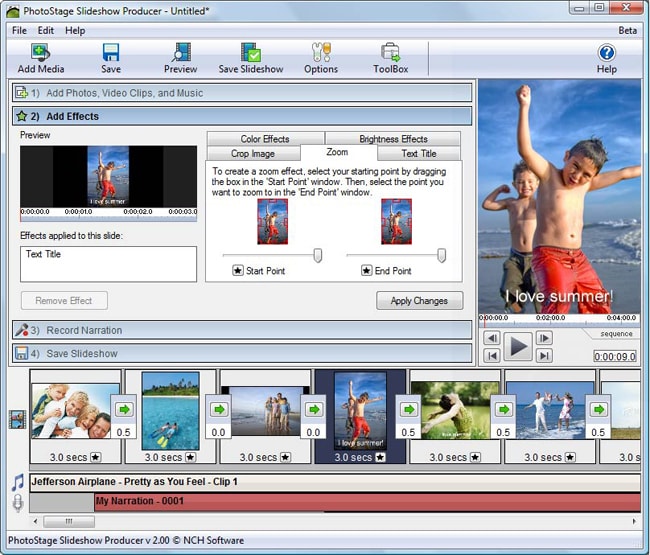 PhotoStage Slideshow Pro will help you to make vibrant slideshows from photos on Windows 10 in a very easy and quick way. You will never get an easier way to create photo slideshows than with this program. The key features to lookout for from this software program are intuitive interface, high definition viewing and its free trail and inexpensive pro version. PhotoStage Slideshow Pro will offer you all that is needed in coming up with a professional slideshow.
Pros:
• You will get to share your slideshows online with friends, burn to DVD, combine photos and add background music with PhotoStage Slideshow Pro.
• It's easy to use.
• It comes with effects and multimedia presentations.
Cons:
• The free version is for non-commercial use only, thus it will not suit you if you are running a business. It might also miss some basic features and editing functions.
---
#3. Windows Movie Maker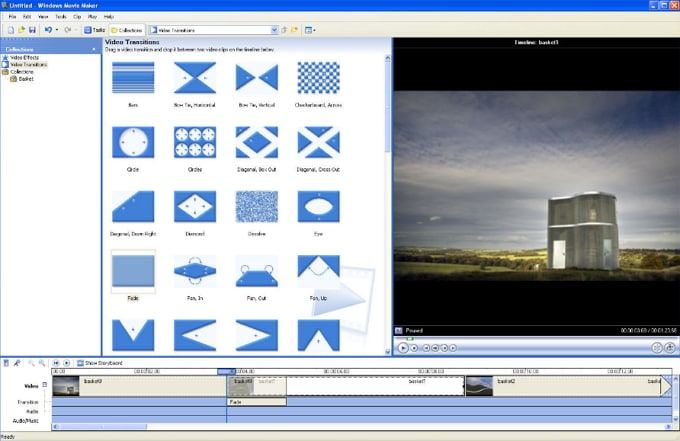 If you're looking for a slideshow video maker that is completely free for Windows computer, look no further than the Windows Movie Maker. Easy to use and lightweight, the program lets you do a number of things to create a cool slideshow. There are animation and visual effects tab you can apply on your project. There are built-in presets but you can also customize them if you want.
Pros:
• Easy to use.
• Adequate effects and transitions to choose from.
• Lets your directly share to social media.
Cons:
• Limited editing features.
• Not fully updated.
• Limited output format support.
---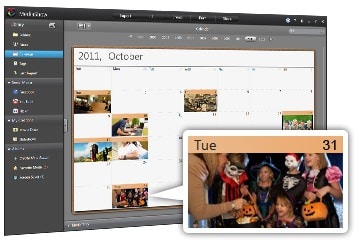 Simple yet powerful, CyberLink MediaShow is an excellent free slideshow maker that lets you intelligently organize and make a picture video without hassles. This Windows 10 slideshow maker software can organize and retrieve effortlessly. You'll have options like calendar view, instant view for faster folder browsing and you can even tag your friends with the cutting-edge FaceMe Technology. In addition, you'll have access to advanced sharing tools making it easier for you to share your work to the world.
Pros:
• You will get to maximize on the opportunities available.
• Options and customization settings to choose from.
• FaceMe technology.
• Advanced sharing options which support to share slideshow videos on Facebook and other online sites.
Cons:
• A heavyweight on your PC.
• Occasionally crashes while editing.
---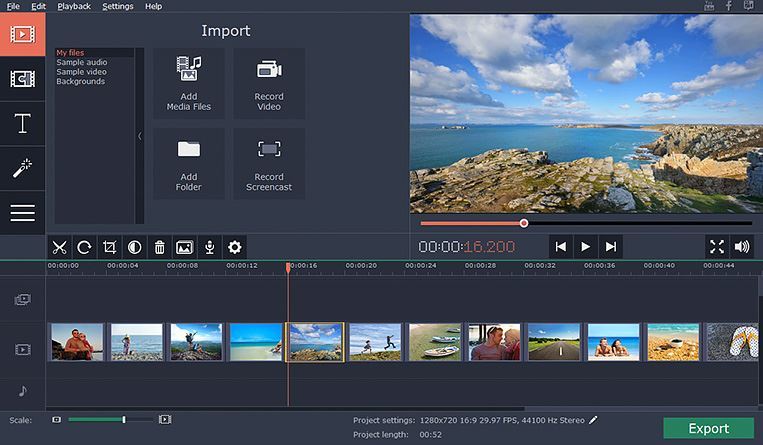 In as easy as a few steps, you can create a top grade and impressive slideshow of your videos and photos with Movavi Slideshow Maker. All you need to do is import your media, add transitions, add music, play around with adding titles and effects then save your movie. You can export your slideshow in a wide array of video formats. You can also save it on your phone or share it on popular social media sites.
Pros:
• Extremely user-friendly.
• Loaded with features including crop & zoom, enhance quality and microphone recording.
• Multiple video format support.
Cons:
• Occasional crashes.
• Trial version text overlaid on slideshows for free users.
---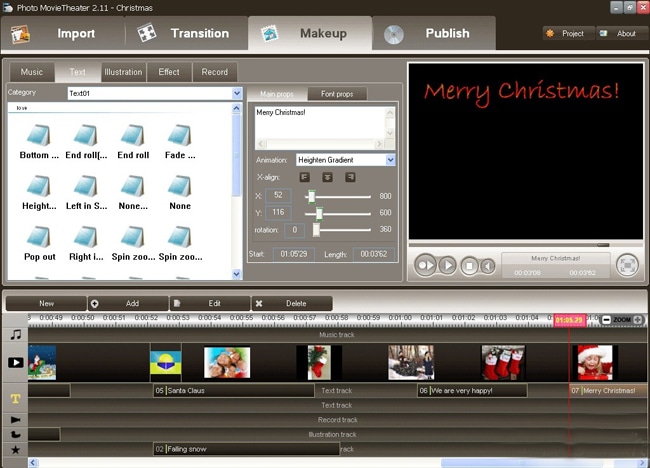 The next free slideshow video maker is the Photo MovieTheater. Most of its features mimic that of other programs. It has a bunch of transition effects and special effects to choose from. You can also add background music to add more life to your slideshow project. The interface is user-friendly enough, which includes options like copy and paste as well as allowing you to easily order the appearance of your photos. Best of all, the program supports a wide range of popular video formats. You can export it in any form, burn in as a DVD or save it on your mobile phone.
Pros:
• Supports 40 popular video formats.
• User-friendly especially for basic users.
• Plenty of transitions and special effects available.
Cons:
• Occasional crashes while editing.
---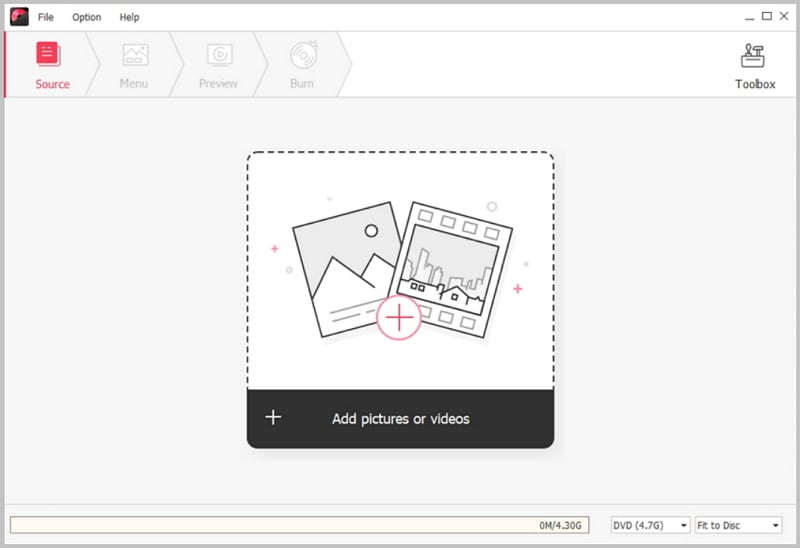 DVD Creator for Windows is also a handy slideshow maker. It can help you to make a slideshow with photos and background music. And you can burn the slideshow to DVD after that. The process for slideshow creating is very simple with just drag-n-drop. And it promises the output quality and can be supported by any players and devices.
Key Features of DVD Creator:
• Make slideshow with photos and add background music for it.
• Burn slideshow to DVD disc or DVD files.
• Burn Blu-ray DVD in high quality.
• Convert videos in any formats to DVD.
• Allow many free DVD menu templates.
---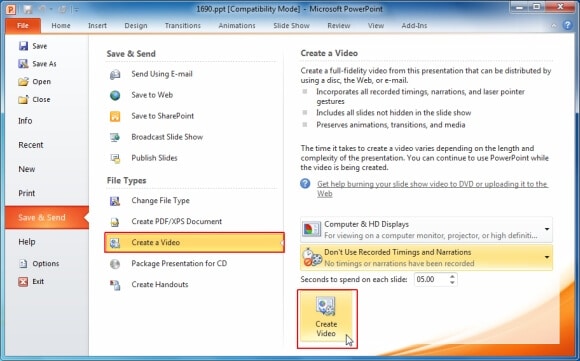 This is a cross-platform free slideshow maker that you can use to create a video slideshow on Windows 10. You will enjoy a quick option for organizing your ideas and will encourage you to come up with slideshow presentations of substance. The features that make Microsoft PowerPoint a standout software program for making slideshows are adding smart art, inserting shapes, inserting an image, slide transitions and adding animations. All these will be good for customizing and personalizing a slideshow.
Pros:
• Photos are presented in a neat and legible way.
• It's easy to print out slides for better presentation and encourages overall organization.
Cons:
• A lot of important details are always omitted.
• There is little or no opportunity for intellectual digression, and it can take time coming up with a slideshow.
---
Write in the End
Which is the winner of the list of free slideshow makers in your mind?
As I said at the beginning, although all the free slideshow video maker software listed above are usable, some of them also leave a lot to be desired, especially the completely free slideshow editors. For example, some don't support the newest system like Windows Movie Maker don't support Windows 10, and it has no follow-up updates anymore, some others of them crash often, and some only support to combine photos to a slideshow without music.
In my opinion, throughout all the slideshow video makers on the market, Filmora Video Editor is indeed the best slideshow maker software. You can not only make a slideshow video with music effortlessly, but also you are allowed to add more stunning effects to your slideshow video like filters, transitions, caption insertion, special elements, video reverse and more. Although it is not completely free if you need extra functions, believe me, you can get more than you pay.
How to make a slideshow video with pictures and music? It's no longer a problem. Why don't you download the best slideshow maker to create a memorable and engaging photo video now?