The Blue Screen of Death is an issue normally associated with Windows computer system; usually appeared on display after its system crashes, that is when its operating system identified that it cannot operate safely. For iPhones, this issue was reported to have affected quite a number of iPhone 5s users. The blue screen would appear for a few seconds before their devices crashes and reboots itself. If you are in such a situation, you can follow this guide to perform blue screen recovery.
Part 1. Common Solutions to Recover from Blue Screen
If the issue of blue error screen can't be resolved by attempting to restart and reset your iPhone, then the next step that can be taken is to restore your device to its factory settings. There are various ways to do this. Among the simplest ones is to factory reset an iPhone by using the device itself, as explained below.
Step 1. Connect Your iPhone to Computer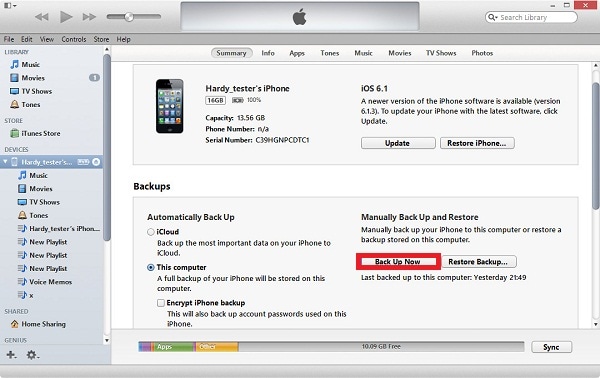 This is done via USB; you will be given the option to back-up your data by clicking the 'Back Up Now' button when you view 'Summary tab of your iPhone in iTunes.
Step 2. Reset Your Device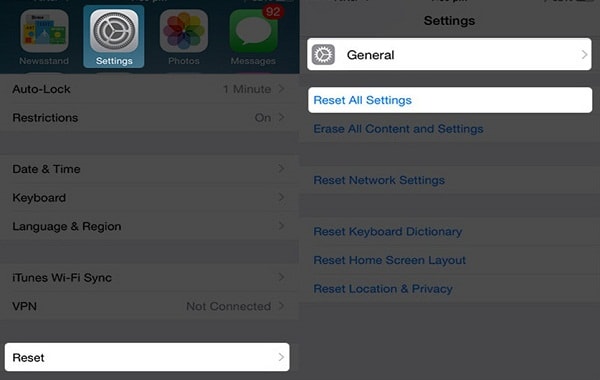 On the home screen of your device, tap on the main 'Settings' icon. Browse through to 'General' option and in the next page you would be able to locate the 'Reset' button at the bottom of the page and simply tap on that button.
Next, tap on the 'Erase All Content and Settings' button and another window will pop –out prompting you to confirm the action. Select 'Erase iPhone' in that window.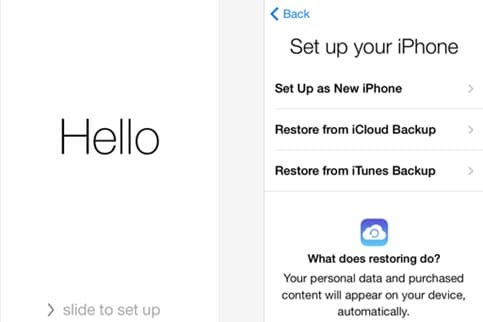 Step 3. Ensure Success of Restoration Process
Once the process is complete, kindly check that the restoration was done correctly and that the device has been restored to its factory settings accordingly. You should be able to see the iOS Setup Assistant when the device is starting up and from then, you would be able to pick whether you would like to restore your iPhone from a backup or to set up like an entirely new phone.
Note: Do note however that these processes might be able to fix the Blue Screen of Death, but it will wipe out your data.
Part 2. The Safest Way to Get Rid of the Blue Screen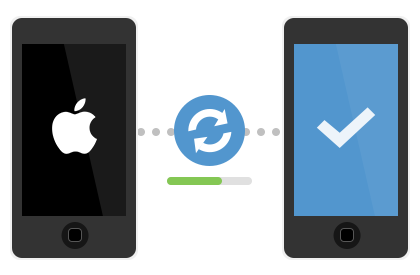 It is never a good sight to see your iPhone screen suddenly turns blue and reboots itself. At times, this issue that is referred to as the bluescreen of death might not be solved by restarting or resetting the device. As a last resort, users restore their iPhones back to the factory settings. However, doing this might result in loss of data if back-up process were not carried out appropriately.
Sweat not over the risk of losing your files whilst fixing your iPhone due to blank blue screen issue. iSkysoft iPhone Data Recovery can do you a great favor where its users are able to recover their valuable files inclusive of those files that were not captured by iTunes and get the iOS system repaired without losing data.
Read on further to understand the conveniences offered by this fantastic software. iSkysoft iPhone Data Recovery allows users to remove blue screen in just 3 simple steps that is Connect, Scan and Repair. Its user-friendly interfaces let allow can guide users through easily in a timely fashion.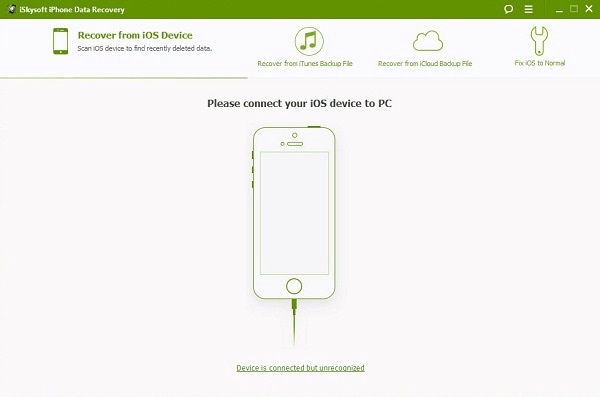 Step 1. Click on the 'Fix iOS to Normal"
Once the iPhone Data Recovery program is launched, simply click on the "Fix iOS to Normal" which is located on the top right corner of the window pop up. You can then, by using a cable, connect your iOS device to your computer.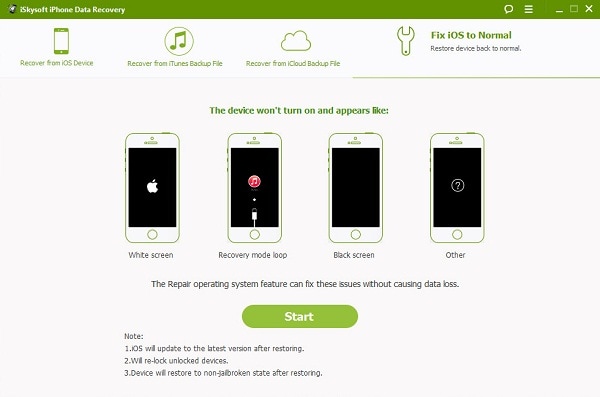 Step 2. Download Firmware and Fix Your iPhone
The program will prompt you to download the latest iOS firmware for your device. You will have to download it manually by clicking the "Download" button.
Finally, the program will resume repairing your device and will inform you accordingly once the device is detected to function normally.
Note that your phone will be restored and updated to the latest iOS firmware but there will be no data loss in the repairing process.
1. iWorks and Other Apple Apps
The iWorks app comes free with all new iOS devices. The problem might occur when one tries to access this app while multitasking another app or when one tries to quit one of the apps with iWorks being one of them. Other apps like the FaceTime, Safari and Camera are also said to cause this problem.
2. Multitasking Between Apps
An iPhone 5S is equipped with a 64- bit Processor and running in between apps that are developed for a 32- bit Processor can cause the device to crash and followed by the blue screen of death.