For firmware upgrades for instance, there is a huge chance of getting better functionality if you upgrade your current OS. If you get tired of the one that you have now and would like to downgrade to have simpler functions, then you can also do it. But this is not possible without getting into DFU (Device Firmware Update). You first need to get your phone in this mode to make the change work. The bigger challenge though will be on how you can get out of DFU mode. Here're the solutions for you.
Part 1. Common Methods for Taking iOS Devices out of DFU Mode
(NOTE: Using these methods can potentially delete all the data that you have stored in your device.)
Method 1. Root your Device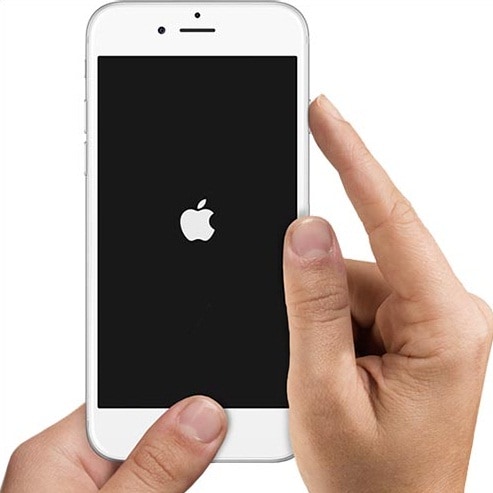 Hold down the HOME and POWER button of your iPhone while still connected to iTunes until the Apple logo appears on the screen. Hit the POWER button to reboot the device.
This does the trick to a lot of people. After the device reboots, your phone should be back to its normal functions. However, there are cases, when this does not work, in which case, alternative solutions will have to be followed. If it does not resolve the issue on your first try, do it one more time.
Method 2. Restore Your Mobile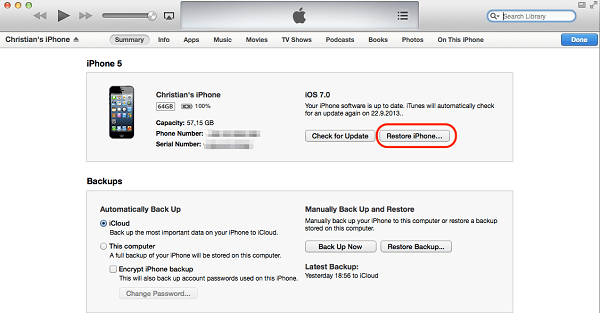 If after two more tries the first method does not work, then you can go ahead and restore your phone using iTunes. Here's how you can do it.
Load iTunes on your computer. Using the USB cable, attach your mobile to you PC. Wait until iTunes recognize your device. Press and hold the Power and Home button together for about 10 seconds. Then release them both. Press the Power button and wait for your device to restart. This should already make your phone exit DFU mode.
Part 2. The Greatest Way to Exit DFU Mode on iPhone, iPad or iPod touch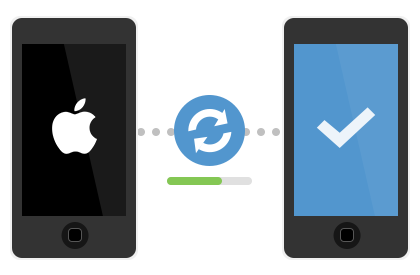 People who rely on their mobiles to conduct their daily transactions know enough of this need. Data loss can seriously affect how they work especially if it has information vital to their daily task. By using iSkysoft iPhone Data Recovery, you can fix the issue of not being able to get out of DFU mode without worrying anymore about any data being deleted.
Apart from the problem with DFU, iPhone Data Recovery can also help fix the recovery mode loop, white apple loop, black/blue/red screen of death on your iOS devices without data loss. It can also recover lost data like messages, photos, contacts, videos etc. directly from your iPhone, iPad and iPod touch, or from your iTunes and iCloud backup files.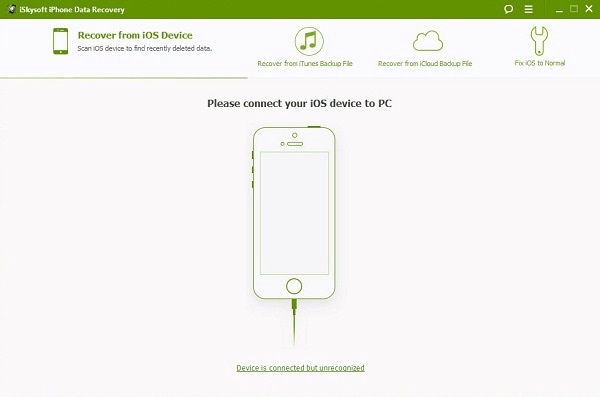 Step 1. Connect Your Device
Download and install iPhone Data Recovery on your computer. Then launch it and plug your device into your computer via a USB cable. Hit the "Fix iOS to Normal" tab located on top of the interface. After the device has been recognized, click "Start" to continue.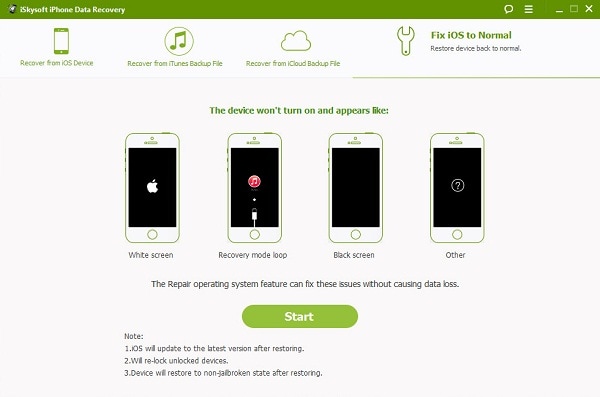 Step 2. Fix Your Device
Download the firmware for your Apple mobile. There is no need to manually search for the latest iOS version of your phone. The smart tool can identify this for you. All you need is to click "Download" to get it.
Right after downloading, the program will immediately start fixing your device. You should just wait as it does the fix. Once it's ready to restart your device to normal, the program will send you a notification.
Video Tutorial on How to Get out of DFU Mode on iOS Devices