Is it possible to a hard reset iPhone 7 without passcode?
An iPhone may be locked or disabled due to various reasons even if it does not have a passcode. However, it is easier to hard reset your iPhone if your power and home button are working properly. Hard resetting takes only a few simple steps even when your device has no passcode restrictions.
Step-by-step Guide to Hard Reset Locked or Disabled iPhone Without Passcode
For you to do a hard reset, you should follow the steps that are outlined below.
Step 1: Press and hold the Power and home buttons simultaneously.
Step 2: Continue holding the two buttons until you see the Apple logo. When the apple logo appears, release the buttons. This may take about 20 seconds.
Step 3: Wait for your iPhone to continue booting. It takes a sometime for the iPhone to continue the hard reset. Therefore, you should not be worried when the logo sticks on your iPhone's screen for a minute or more than a minute. After the logo disappears, your iPhone should then go back to the home screen.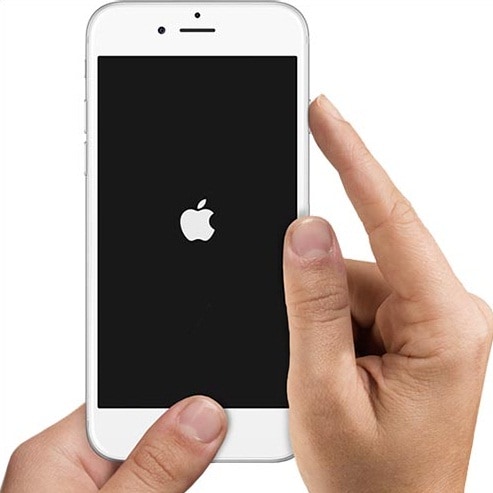 Tips to perform a hard reset on your iPhone
• The hard reset takes only a short time, about 20 minutes.
• To do a hard reset, both the power and the home button should be working. The two buttons are essential when doing a hard reset since you have to press them simultaneously. If one button is not working, then it will be hard to perform the hard reset.
• You should only release the power and home button when the apple logo appears on your iPhone.
• In a hard reset, you force your iPhone to restart and no data is lost.
• When you do a hard reset, your iPhone should start normally but if the problem persists, you should try performing other reset methods.
• Hard reset causes no harm to your data and therefore you do not have to be worried about losing your data. However, it is essential to backup your data in case you press the wrong button.
Recommend the Best iPhone Data Recovery Software
With iOS device you can lose data and it is important to have knowledge on the ideal OS data recovery software. iSkysoft iPhone Data Recovery is a tool that allows the recovery of lost data as well as the repair of the operating system of iOS devices. It works both for Mac and Windows operating systems.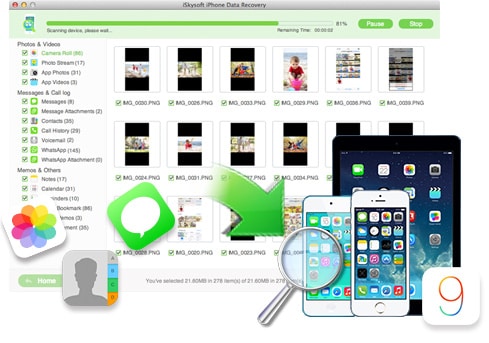 Key Features of iSkysoft iPhone Data Recovery
Different recovery methods. It can recover data through retrieve from iOS device directly, recover from iTunes and recover from iCloud such that all data lost in any way can be easily recovered.
Fixing ability. In addition to the recovery of lost files, the software can repair your iPhone's operating system. If your device is stuck in white Apple logo, black screen, or endless recovery mode loop you can only go to the "Fix iOS to Normal" feature to repair it.
Preview option. The program displays all the lost data such that it allows you to preview the lost data from your device or from the backup before recovering them.
Selective recovery. Instead of recovering all data, the software allows you to select only the data that you are interested in restoring depending on the file type thus saving the time that could be used in recovering all the files.
Easy to use. iSkysoft iPhone Data Recovery has a very simple interface with simple steps and even first time users can operate it without any challenge.