Part 1. What is iPhone recovery mode?
Although iPhones are famous for their user-friendly features and their durability still sometimes things might go wrong. In such cases, the problems can easily be fixed by restarting your iPhone but in case it does not help then there will be a need to use recovery mode. There can be a reset to factory settings for iPhone or other iOS devices by using recovery mode.
When using an iPhone you may encounter situations that may require you to put your iPhone to a recovery mode. Recovery mode sets the iPhone back to factory settings.
Recovery mode is used when you cannot resolve the trouble related to softwares or applications, by just restarting. iPhone recovery mode is a sotware which enables the users to recover their personal data from IOS devices, iTunes backup and iCloud backup and also the encrypted data. If a user's data is deleted by mistake, or is lost due to some error or may be the phone is broken and all the important data was gone, recovery mode can bring all the data back.
iPhone recovery mode can bring back lost messages, contacts, deleted videos and images, notes, your call history, and all other documents. If for any reason you have to put back your iPhone to a recovery mode, you can bring back all data and apps that you previously installed. iPhone recovery mode can recover your app data as well as. For instance you can get Whatsapp data recovered. Also you can recover the data of your Instagram, Flickr, iPhoto, iMovie, kindle etc. So you do not need to worry about any data loss. The iPhone recovery mode can support iPhone 5s, 5c, 5, 4s, 4, 3gs along with all the iPads and iPod touch. It is designed compatibility with iOS 7 which is the latest one.
So you have an iPhone and need to put it to a recovery mode? You can easily do this by following a few easy steps. Below are a few simple steps to ensure you are able to safely enter into and out of iPhone's recovery mode.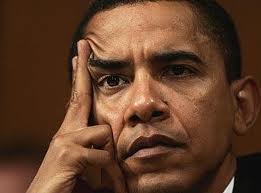 Please note: Before you put your iPhone into a recovery mode it is important to back all personal data, apps, and settings. After your iPhone is back-up it will only be restored to the most recent back up. This may end up in you losing some of your data.
Step 1. First of all, you will then need to 'Press' together the 'Home Button' along with the 'Power Button' at the same time. This will bring the 'Apple Logo' for you.
When you see this logo, release the 'Power Button' without releasing the 'Home Button'. Keep pressing the 'Home Button' until you see 'iTunes Alert' displaying a message that your iPhone is now in a recovery mode. Make sure that you do not leave the Home button unless a message in iTunes indicates you that "iTunes has detected an iPhone recovery mode" as seen in the screenshot below.

Step 2. Launch the iTunes, and connect your iPhone to the computer.
Step 3.Now, the recovery mode is enabled on your iPhone. You will see the screen like the one on the right.
Step 4. You will need to connect your iPhone with a USB to your computer. You will then need to click 'run iTunes'. When iTunes detects on your iPhone, you will see a message suggesting that your iPhone is in a recovery model. You simply need to click on 'OK' to restore the iPhone automatically.

However, if in case your iTunes haven't launched, a screen similar to the above one will appear on your monitor, pointing a USB cable to the iTunes logo, indicating that you need to connect the iPhone to iTunes in order to start the recovery. A screenshot like the one below should appear.
Step 1. The iPhone recovery mode will now allow you to restore the iPhone or get the firmware adjusted if needed.
Step 2. After you have restored your iPhone or have upgraded it on recovery mode – the iPhone will reboot automatically.
Step 3. After the iPhone has been restored, it will exit the recovery mode itself.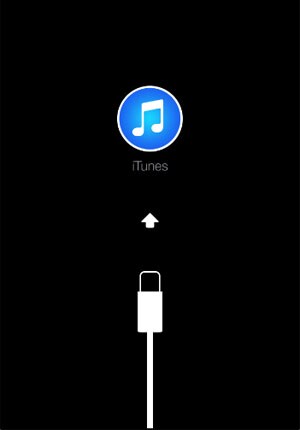 Part 3: How to get iPhone out of recovery mode?
What if your iPhone is stuck in recovery mode? Do not panic as this is a common problem and the iPhone can come out of the recovery mode with much ease.
The iPhone usually stalls on a recovery mode when there is a jailbreak in your iPhone or if there is an upgrade in the iOS by the user. But this is certainly not a situation which cannot be solved. If your iPhone is in recovery mode then you will have to restore it and then set it up again just as you did when you first bought it.
#1. Press the "Home" button along with the "Sleep/Wake" button.
#2. Now you need to press the "power" buttons.
#3. Now you will need to open iTunes and connect iPhone to your computer.
#4. Select iPhone in iTunes.
And you're out of recovery mode! The above steps are extremely easy to follow. In all cases, do not worry about your iPhone being in recovery mode and not being able to come out of it. By following the above steps, you will ensure that these come our much quickly.
Part 4: Why does iPhone go into recovery mode?
There are many cases when an iPhone can end up being in a recovery mode. We bring to you some common instances when an iPhone can end up in a recovery mode. Understanding these situations will not only help you understand and realise the problem and present you solution to come out of it but also it will assure you that these are common problems and there is nothing to worry about in such an instance. There are certain situations which prompt iPhone to go into recovery mode in order to solve the problem, for instance:
#1. iOS Updates
Most commonly, your iPhone may need a recovery mode due to some existing problems with your iPhone. For instance, this can happen due to an iOS update which failed to run on your phone. If the update was installed incorrectly it can end up in a recovery mode.
#2. Problems with Software
There can also be some existing problems with the software. For instance, the wrong installation or a bug in the software on the iPhone can result in your phone switching to a recovery mode.
#3. Water Damage
Various iPhone users have also complained about the phone's need to go into a recovery mode due to water damage. For instance, your phone was in your bag or on your desk and water might have spilled over it. This may require you to get your iPhone back by going into the recovery mode and rebooting it.
#4. Jail break
You might need to install jailbreak on your iPhone. Jailbreaking would require you to put your iPhone into a recovery mode yourself at one point or the other. The process of jailbreaking is fairly simple and the iPhone's recovery used can be used by the steps mentioned above.
#5. Fresh up your iPhone
You may use the recovery mode yourself if you would like to give a fresh look to your iPhone – so it might be worth taking it back to factory settings. It can help you increase the speed and get rid of the unwanted items that are there on your iPhone with just a few clicks. However, do remember to back up the most important data for yourself. iPhone when back from its recovery mode can only help you restore some of the very recent data of your phone.
No matter under what circumstances you may need to get into the recovery mode of iPhone, remember to follow the simple steps of getting in and out of the recovery mode of iPhone. Some of the above mentioned scenarios also highlight when and how you may need to use the 'recovery mode' of iPhone. In all cases, whether you need to enter into the recovery mode due to water damage, or due to an unwanted error, or in case you need to add jail break, remember recovery mode is fairly easy to use and you will get your most recent data backed up on your iPhone after you have restored your phone.