Data Loss occurs. Whether you delete any photo or video intentionally or unintentionally, it happens. Rather than worrying about what you have lost, it is ideal to find the reliable solution to recover the lost data. Photo and Video can be lost on your computer, laptop, Android phone…. And, yes this data loss even happens on devices like Nokia Lumia! The problem is we never have the similar "recycle bin" to restore the lost data. The question is can you recover the lost photos and videos easily parallel to the devices out there? The answer is "YES". You can recover the lost photos and videos from a Nokia Lumia phone.
But of course, you know that finding the best data recovery program for Nokia Lumia is little tough compared to other devices out there. And also Windows phone will stop working properly if you remove the SD card and that cannot be read by any until you format it. Wait! what?! Can they be recovered? The answer is – YES! However, there are two best ways that you can follow to recover the precious photos and videos that you lost on your Lumia.
Part 1. The Best Way to Recover Photo and Video from Nokia-Lumia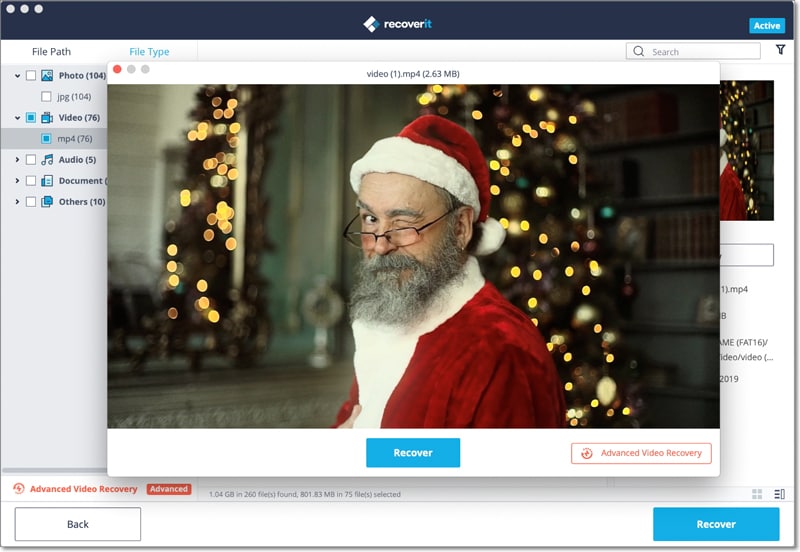 This is the champion. Recoverit for Mac (or Recoverit for Windows) offer their master class service on data recovery. Potential mobile users know what this software is all about. As iSkysoft Nokia-Lumia Data Recovery has show showcased its talent on data recovery, this software even offers photo / video recovery for Nokia Lumia users. The best free way to recover the deleted photos and videos from the deep grounds, Recoverit!
Why Choose This Nokia-Lumia Data Recovery Software:
Recoverit is quick. Depending on the file size you can recover the lost photos and videos from your Nokia Lumia in a matter of minutes.
You don't need to be data recovery specialist to recover the lost photos and videos from a Lumia device.
Recoverit only scans for recoverable files and never displays fake data. You are Safe!!
Therefore, without any further ado here are the steps that you should follow to recover the lost photos and videos from Nokia Lumia from Recoverit.
Note: You need to connect your mobile (Nokia-Lumia) as an external SD device or take the SD card out and connect it to the computer. Some of the models which support to insert SD card: Nokia Lumia 735, 830, 950.
Effective Steps to Recover Photo or Video from Nokia-Lumia
Step 1. Download the Software
Initially, if you have not downloaded the Recoverit (available for Windows and Mac), you can download it for free. After successful installation, run the software.
After opening the Recoverit, connect your Nokia Lumia mobile phone as an external storage device via USB. If that doesn't work you can always connect the external SD card separately (will require a card reader).
Step 2. Select File Types and Location
Next, select the file type(s) that you want on recover from the external device. By selecting the certain type(s) you can drastically speed up the entire scanning process and have a quick overview of what is found and what can be recovered!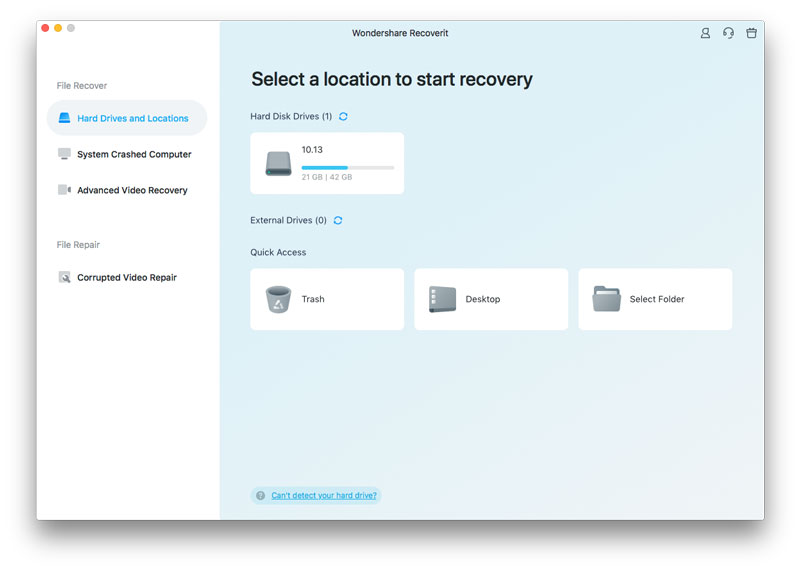 Step 3. Select the Location
After selecting the file type(s), you have to now choose the correct file destination (SD card or Device name) that you want to recover on your PC screen. After selecting it preferred location now you can start the recovery process without any further steps.
Step 4. Recover Photo and Video from Nokia-Lumia
Now you would have found the lost photos and videos. You just need to preview the quality of your needed photos and videos, select them and click "Recover" button, then you will get them back. Luckily for them we got something.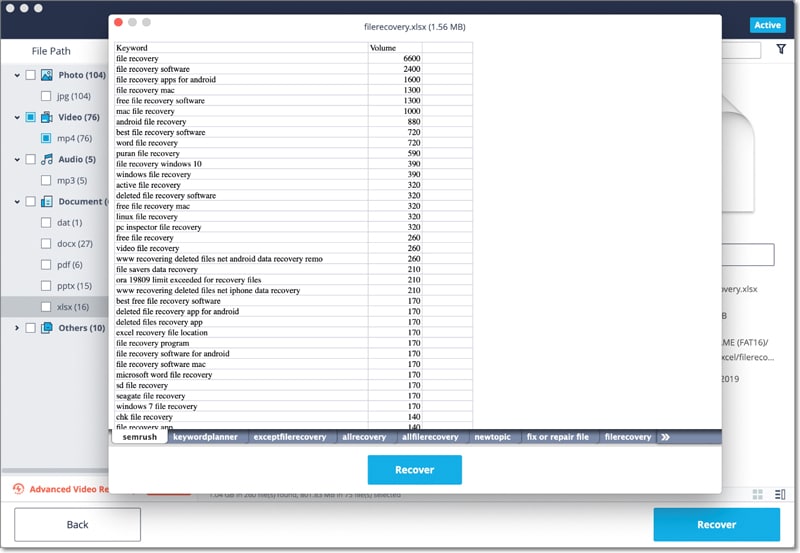 ---
Part 2. How to Recover Photo & Video from Nokia-Lumia from Zune Backup
Microsoft Zune is brand of digital media products. It also provides users with internal storage(backup). Storing all your photos, videos, music etc… Regardless of how secure it is, that might get deleted, lost or even get corrupted. If this happened, or happens you should be following certain steps to recover the lost data to restore your lost files.
Since your SD card and your Nokia Lumia's storage is considered as one storage system. Therefore, when you have connected your mobile to the pc, the software Zune automatically backup all your data and user settings. Luckily if you have a recent backup with your deleted files in it, it is much easier to be recovered.
Note: Before doing this, make sure to take a note of the settings that you have made recently and the data since your last sync, so you don't need to cope plus you can set the phone later the way you want it.
Step 1. Connect your Nokia – Lumia mobile phone to your PC (that you usually use to sync) and run the Zune Software.
Step 2. After connecting successfully your device, now on your mobile go to Settings > Phone > Update and click Restore
Step 3. Complete the restoration process, your device will ask for prompts. Follow the on-screen instructions to complete it correctly and efficiently.
After successful restoration, magically you can see the deleted, corrupted or disappeared files appear in the respective place that you have assigned them. This is one of the plus points of having a Nokia-Lumia mobile phone as you don't need to cry hard to recover the lost data if you have backed them up correctly on Zune backup, make it a habit. Moreover, this method only works if you have sync your mobile with Zune Backup or to those who have Zune backups. For those who never did a Zune backup, worry not just follow the Recoverit method that we have discussed in the first half of the article.
Therefore, now anyone who has lost their best photos and videos from their Nokia Lumia mobile phone, by following these simple steps and strategies can restore them easily. Share the message and HAPPY RECOVERING!!