How to set up and sync Google Contacts with your iPhone
First of all, go to your device's home screen and then click on the "Settings" application. There you need to click on the option labelled "Mail, Contacts and Calendars".
Next you need to click on the option labelled "Add Account". Then choose "Google" and you can set your Gmail account there now. Once it's done, make sure that the "Contacts" icon is on.
Then go back to the home screen of your iPhone and tap "Contacts". You'll find that the your iPhone contacts has been automatically synced with the Google contacts.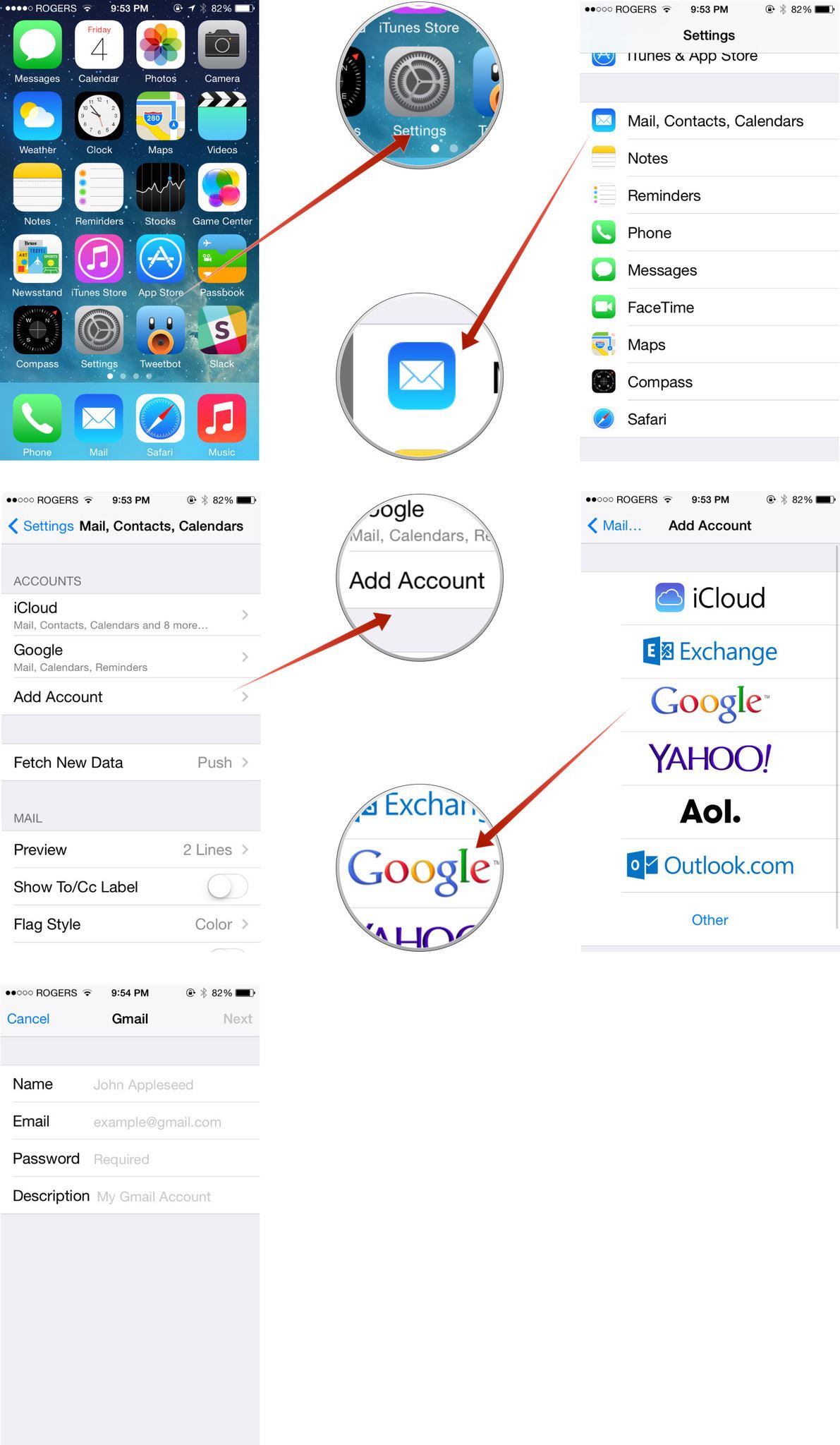 If you use the previous iOS version like iOS 6 or iOS 5, you need to some extra steps when you're at the "Add Account" stage. There you need to choose "Others" and then "Add CardDAV Account". You'll be asked to enter some information like below:
Server: google.com
User Name: your full Google email address
Password: your full Google email password
Go to "Advanced Settings" and make sure that SSL is on and the port is 443. Then click on "Next" to move on.
Now, you can back to your iPhone's home screen and choose "Contacts". You'll find that the contact list has been automatically synced with your Google contacts.
Sync Google contacts with iPhone not working?
The contacts on your iPhone didn't sync with your Google concacts after the steps above? Don't worry. Check the common issues below and follow the solutions provided to get it solved.
#1. The gmail account contacts are taking too long to sync?
A lot of people even now do not have any idea about how important CardDAV is, it is the ultimate tool that you need to sync your gmail contacts with your iPhone.
#2. There is a limit to the number of information that you can add and sync.
Any iOS device can be used to sync almost three mailing ids. Whereas when it comes to phone numbers you can sync almost 2 home numbers, one fax number for home, one mobile number, one number for pager and three numbers for work.
#3. When you provide insufficient and inadequate information.
When you copy any contact from your selected domain's given Directory to your list marked "My Contacts" only the email ids will be synced to any given iOS device. This is because the contact information that you see on the internet are a combined effort of both automatically and manually inserted information from a profile that is connected and known as Google Profile. Standard method of synchronization does not automatically sync the manually entered information from the Google Profile.
If you have failed to copy all the information of your contact then you must hover over the information. You then need to look at the icon on the right. A little building or a Google+ logo means that the information is from a Google Profile. To sync such information effort will be required from your end. You need to have Google+ and iOS 4.0 to access the information on the connected profile. If not then you have to manually enter all of the missing information.
#4. There are some discrepancies with iOS 5.
The mailbox in iOS 5 does not have any feature that supports Google Sync. This means that any changes you make in your mailbox regarding contacts will not show up in Google automatically such changes will remain limited to your mailbox in iOS 5.
#5. iOS reminders related to contacts fail to sync with Gmail.
Currently there is no service that allows users to do that, so till the next update people will have to suffer from this.