Part 1: How to Transfer iTunes Library from PC to PC
Of course, it is possible that those who only have PC systems running in their home may want to purchase another PC. As it is, there are multiple households who have multiple systems in order to ensure that everyone is able to get equal time on the computer. Why shouldn't they be able to share the same iTunes library as well? Here's how to copy an iTunes library from one PC to another:
Step 1. Go to My Documents>My Music
Copy the iTunes folder to an external drive. You then need to connect the external hard drive to the new PC. Depending on what system you are running on your PC, your iTunes folder will be in one of the following three locations:
• yourusername/My Music/iTunes for Windows 7
• yourusername/My Music/iTunes for Windows Vista
• Documents and Settings/yourusername/My Documents/My Music/iTunes for Windows XP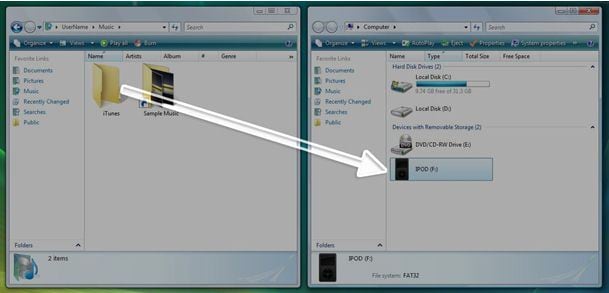 Step 2. Copy the iTunes folder from the external drive to the exact same location on the new PC
It needs to be in the exact same location so all the pointers in the iTunes library points to the same location on the new PC.
Step 3. When opening iTunes on the new PC, hold down the Shift Key
This will prompt iTunes to open a new window, asking you to choose a library to draw your music selections from.

Step 4. Go to the iTunes folder on the new PC to select the new library and click on iTunes Library.itl
This ensures that you have the new library file that you need in order to complete the transfer of the iTunes library from one PC to another.
Occasionally, though, there are times when Mac users prefer to switch back to a PC. Many businesses in today's society continue to use PC as their main platform, where businesses that tend to be more audio-visual in nature will focus on a Mac platform. Sometimes, you may be called upon to transfer your iTunes library from a Mac to your PC. This may be a result of feeling it's more effective to have the two different sorts of computers in your home or for whatever reason, you want to have a PC in your home or business.
Regardless of the reasons why a Mac user may ultimately purchase and want to switch their iTunes library over to a PC platform, it can be helpful to know how to transfer iTunes from Mac to PC.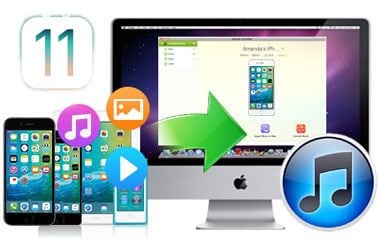 Transfer iPhone/iPad/iPod touch music, videos and photos to Mac and iTunes.
One-click backup to iTunes and manage your songs, videos, and photo albums.
Copy music from iPhone, iPod, iPad to Mac or iTunes.
Export videos from iPhone, iPad, iPod to iTunes/Mac.
Transfer all photos from photo album to Mac or iTunes.
Copy playlists with rating and play counts to iTunes.