Part 1. Recovery Mode Problems and Solutions
Recovery mode is a mode in which you will see iTunes logo right on the screen of your iPhone asking you to connect it with the PC. There's no specific reason for an iPhone getting stuck in recovery mode in iOS 9 update, however, there are certain reasons which may account for the iPhone stuck in recovery mode. Here's the list of all the problems which can be the reasons of recovery mode on iPhone.
Problem 1. While you are updating your iPhone using the iTunes, due to poor internet connection, your iPhone may boot into the recovery mode which will not let it start in the normal mode and whenever you will restart the iPhone, it will again boot to recovery mode.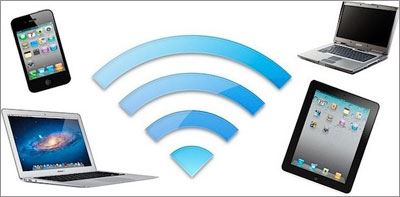 Problem 2. Another prominent reason which may lead your iPhone to recovery mode is the poor battery. If the battery life of iPhone is less than 10% before the update, then it is highly likely that during the update, your iPhone will lead to no power mode which will ultimately lead to the recovery mode on iPhone.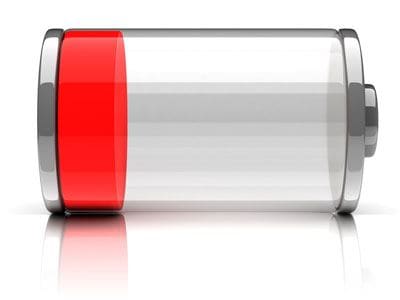 Problem 3. Software glitch is another reason for occurring of recovery mode, if you were using a Jailbroken iPhone on iOS 8.4 and then tried to update to iOS 9 using Over the Air update from the settings, your iPhone will not be able to start normally and will stuck in the boot loop or the recovery mode.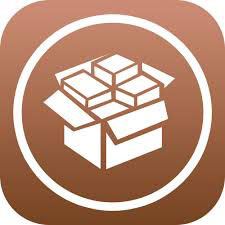 Problem 4. This error is very rare and is caused by downloading an application from Appstore which will restart your iPhone again and again leading it to the recovery mode.
Results of Recovery mode:
The most common way of getting iPhone out of the recovery mode is using the iTunes which has a sever drawback, if you haven't backup your iPhone with the iTunes, you will lose all the content and settings on iPhone. There are certain recovery software available which will let you recover the lost content on iPhone but still the important data will not be able to retrieve. However, there is another way around to exit recovery on iPhone. So, you can make a backup and restore your iPhone to iOS 9 again.
Solution 1. Exit iPhone Recovery by Using iSkysoft iPhone Data Recovery:
Step 1. Download and install the latest version of iSkysoft iPhone Data Recovery for your Windows PC or Mac PC from the links given below. After installation, connect your iPhone with PC and launch it.
Step 2. Click on "Fix iOS to Normal" at the top bar. Here, Click on "Start". First of all, it will download iOS firmware for your current version and later you can follow the step to complete the process.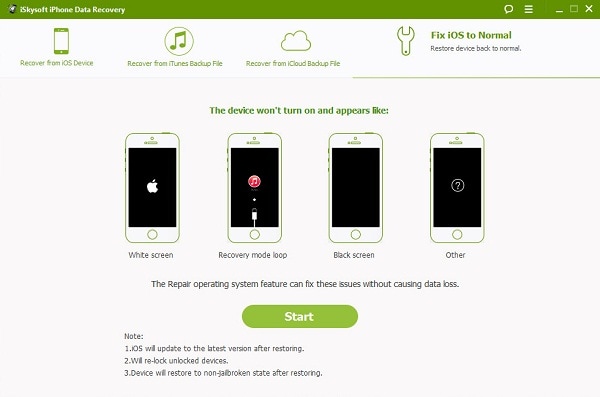 Solution 2. Exit Recovery Manually:
This method doesn't work for every one especially if your iPhone is restarting again and again in the recovery mode.
Connect your iPhone with PC > Hold down the Sleep button and Power button for 10 seconds as soon as the device restarts, let go the both button, your iPhone will restart in the normal mode.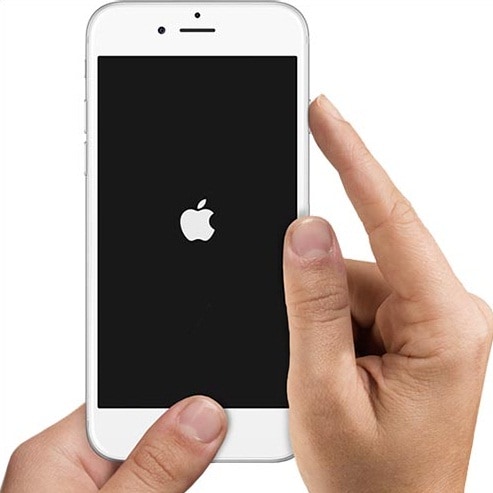 Solution 3. Exit Recovery Mode Using iTunes:
Before you continue, keep in mind that using this method will erase all the data on your iPhone. If the Tiny Umbrella doesn't work for you, you can use this method. However, later on you can use a recovery software to recover data from the iPhone. Connect iPhone with the iTunes and Click on "Restore" button in the summery tab to restore your iPhone to the latest iOS 9 firmware.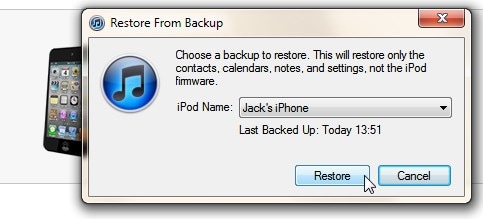 Part 2. How to Recover Lost Data from iPhone?
If you have used the iTunes method, you can use iSkysoft iPhone Data Recovery to recover all kind of lost data from your iPhone from call logs to contacts, media files to notes even the music and voice memos. In other it is a must have data recovery software for iPhone. iSkysoft iPhone Data Recovery will also let you recover data from the iCloud backup or iTunes back up.
Step 1. On the main screen of Recoverit (IS), Select the files that you want to recover and click on "Start Scan" to begin the scan process.
Step 2. Now, it will scan your iPhone for the lost data, it may take some time depending upon the data present on your iPhone and type of files which you want to recover.
Step 3. Once the scan has been completed, click on "recover" button to recover the lost files from your iPhone.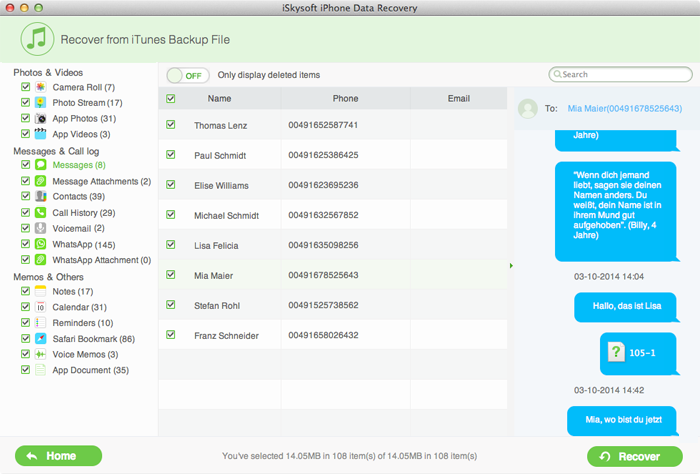 That's it! This data can again be transfer to your iPhone without any hassle.