MP3 downloader is a software tool which will allow you to download and save mp3 music to listen it offline. There are very few software available which will perform this task for you and most of them doesn't provide the best Mp3 quality. Moreover, you will not find the original tracks from such services. Right now, there are plenty of Radio services available for the Mac, Windows or iPhone such as Spotify, Apple Music, Pandora, BBC Radio, Napster and many more. But the worst part is that you can only play tracks online. Whenever, you are not in a coverage area or internet is not available on your iPhone, you won't be able to play tracks. That's where you can use Audio Recorder.
Audio Recorder is basically an audio recording software available for Windows and Mac which will not only record the Audio tracks in the highest quality possible for the track, but it will automatically add the ID3 tags to your songs which means you will not have to manually add Artist name, Album name, genre or the Artwork of the music, all will be done by Audio Recorder itself. As discussed above, there are plenty of music streaming services available on the internet, all you have to do is to hit the record button and that's it, Audio Recorder will not only record the track but will magically add ID3 tags on the songs. So, if you are watching a music video on YouTube, you can easily save it in Mp3 format and can also transfer it to the iPhone via iTunes.
Well, the amazing features of Audio Recorder doesn't end here, you can also make Mp3 ringtones on it and can easily import every kind of music to iTunes Library with a simple click, so it can be transferred to the iPhone, iPod Touch or iPad. Moreover, you can also make Playlists in it, so they can easily be exported to the iTunes Library. The best thing about this Audio Recorder is that you don't have to pump up the whole speakers, you can perform the recording using Hands free on your laptop. Audio Recorder is available for both Windows and Mac. It comes with a trial period, however, if you want to enjoy recording unlimited music, we will recommend you to get the premium version which will cost you $29 only.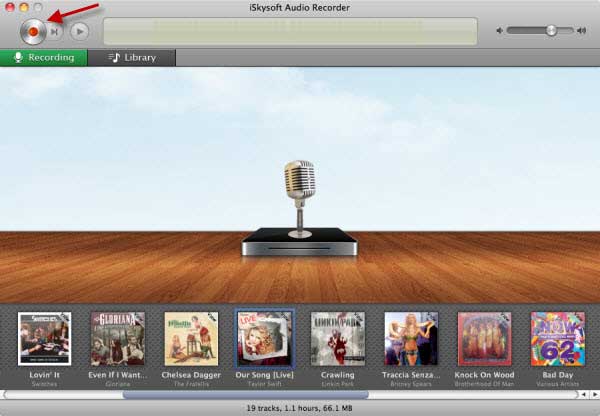 How to use Audio Recorder to Download MP3?
Steps to Download MP3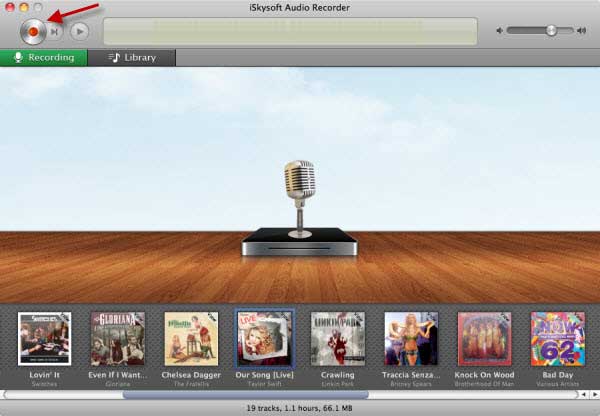 Step 1: Download and install the latest version of Audio Recorder, once you have successfully installed it, you will be navigated to the main screen. Hit the Recording button at the top menu in Windows to start the recording process.
Now, open the music streaming service or any song of your choice that you want to download. The best part about Audio Recorder is that it will automatically detect when to start recording and when to stop it. Moreover, if you play more than one track, it will automatically split them. When the song is playing in the background, you will see the timer starting in the software.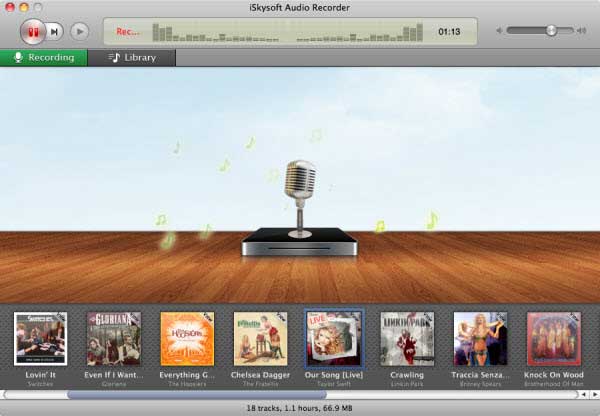 Step 2: Once the recording is finished, hit the Record button again and you will see a track in your library. Wait for a few second till it adds ID3 tags for your song. That's it, now you have successful recorded the track using Audio Recorder, Click on the View detail button in the bottom right corner to view the details of the track.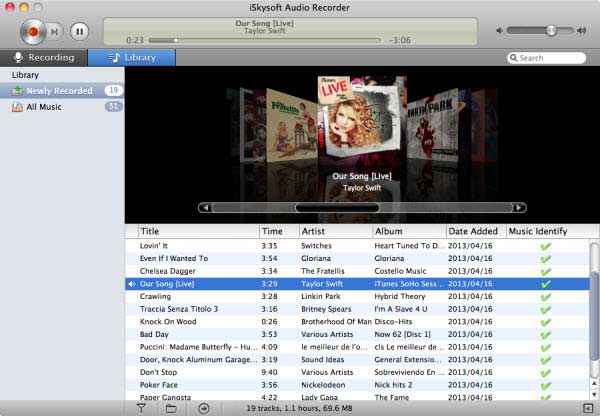 Step 3: If you want to export this track to iTunes Library, Click on "Add to iTunes" sign on right click on the track to add it to iTunes. All new tracks will be saved on iTunes under a new Playlist by the name of SAR and after successful export, it will automatically launch iTunes and open up that Playlist.
Making a playlist using Audio Recorder is also pretty simple, Tap on + button at the bottom and a new playlist will be added. You can right Click on any track to transfer it to the Playlist and simple Right Click on the "Playlist" to add it to the iTunes.
All in all, Audio Recorder is the best software to record any type of music from more than 500+ streaming services and easily transfer it to the iPhone, iPod Touch or iPad using iTunes.