Halloween is an occasion that is weighted the most. It can also be regarded as an occasion of photos and videos. People from all over the world not only make photos but also share them with their friends and families to ensure that the videos are seen by as many relatives as possible. In the wake of advancement I science and technology, smartphones are used to ensure that the photo transfer is seamless. From android to iPhone each and every phone has been integrated with such a technology that serves the purpose. If not then the external or third party tools can be used to get the desired outcome. This article includes 2 parts, hoping it will be helpful for you.
Part 1. Share Halloween Songs and Videos from iPhone/iPad/iPod touch
You must know that if the songs and videos on your iPhone, iPad and iPod touch are not these purchased from iTunes, and then you can't copy them back to your computer for sharing with other iPhone, iPad, iPod touch, even Android devices. Apple never let you do it, at one hand for the protection of copyrights, at another hand for making more money from iTunes Store. In this case, if you want to share Halloween songs and video from iPhone, iPad and iPod touch, you need dr.fone.
dr.fone is an all-in-one great tool that integrates all the features you need for managing music, video, photos, contacts and even text messages on iPhone: export files on iPhone to computer/iTunes, delete files on iPhone, transfer files between iPhone, iPad and Android devices.
Transfer music, videos, playlists and more from iPhone ti iTunes library/PC/Mac.
Backup photos from iPhone, iPad and Android phone to Mac/PC.
Transfer music, videos, photos and more between 2 devices: iPhone, iPad, iPod and android phone.
Fix "iPhone, iPad, iPod won't connect to computer" issues.
Why not download the free trial version of dr.fone to see how it works?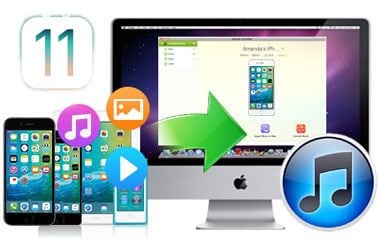 Below are the simple steps for how to use dr.fone to share Halloween songs and videos from iPhone, iPad and iPod touch with other people.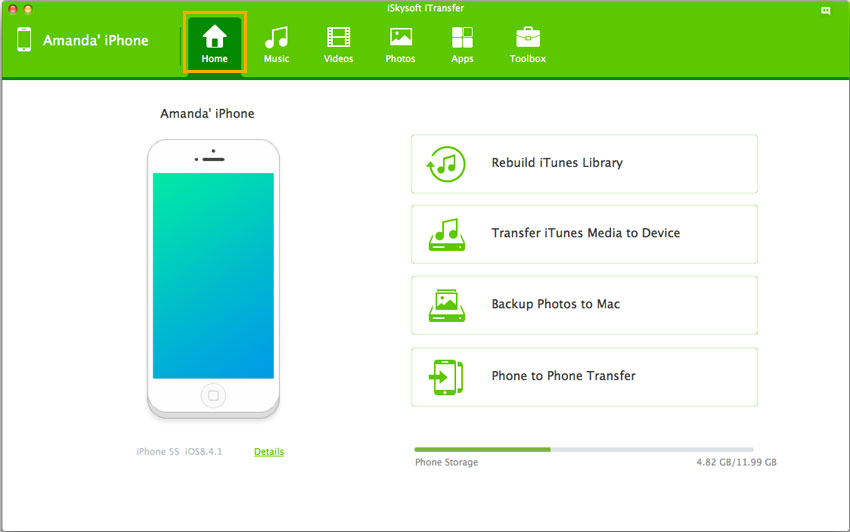 Step 1. Click the download button below to download the latest version of dr.fone according to your computer operating system. After then, double-click the installation package to install the software on your computer. Connect your device with your computer via a USB cable. The software will see your device, displaying it in the window automatically.
(**Click the pic to enlarge)
Part 2. Share Halloween Songs and Videos from Android Devices
It is to be noted that the Android phones are embedded with numerous technologies to ensure that the file transfer is made easy and simple. The process that is to be discussed in this regard can be divided into two main categories which are as follows: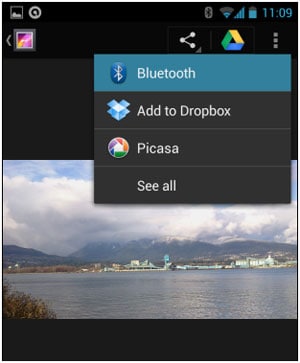 1. Short range transfer
It is the most common type of transfer that is conducted by the smart phone owners to make sure that the best and the state of the art results are obtained. The most common device that is used in this regard and which has been embedded with the phone already is the Bluetooth. It is a simple one step process to transfer files to nearby phone using this technique. The user just needs to open the file and then tap the share icon to reveal the hidden menu that would include Bluetooth as well. The user can select the option to start the transfer to the other device. It has been shown in the picture below: If the file is being transferred for the first time then the Bluetooth will also require device paring which should be done just one time to avoid any confusion.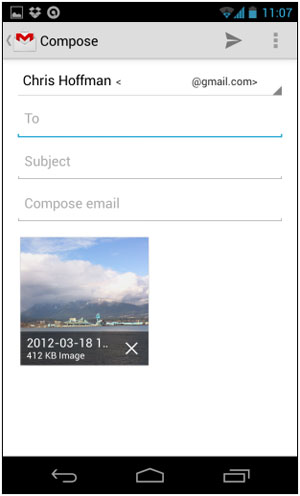 2. Long range transfer
It is one of the most used ideas when it comes to Android Bluetooth transfer and it requires a person to set up accounts on different websites to take advantage of the facility. The most common type of transfer that is conducted and termed as long range is the Dropbox transfer. The user needs to tap the circled arrow against the files uploaded to Dropbox. Once done the share button is to be pressed to generate a link that is shared with others to get the process finished and download the file easily.