iPhone has always been a league apart from its competitors. It has its own set of Apps, data formats, and data transferring tools. iTunes is a widely accepted data transfer tool. One time or the other you might have faced issues with data transfer to the iPhone. You may be trying to transfer data from PC to the iPhone and feeling stuck. Breaking all the bottlenecks some third party software has become a boon to iPhone users. You can easily transfer your data from any computer to iDevice and guess what it works for the new baby iPhone 8 too.
Transfer Media files from Computer to iPhone 8 or iPhone X using dr.fone
dr.fone for Mac ( for Windows) - an ultimate data transfer tool that takes care of all types of data transfers. Be it music, videos, images, SMS and contact numbers. A supreme phone management tool makes your data transfer task from computer to iPhone 8 easy and quick. dr.fone gives you a single tool for all your data transfers independent of iTunes.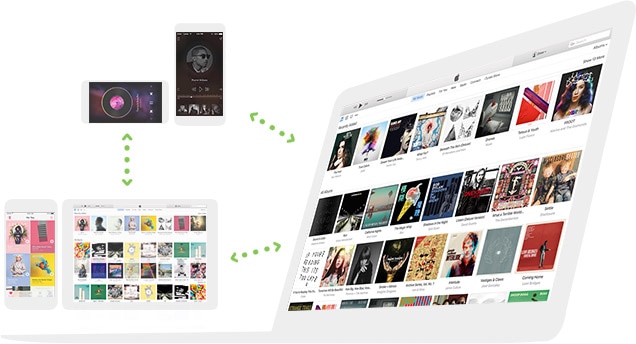 A single solution for all kind of data transfers from iPhone/Android Device/ computer to iPhone and vice versa.
It offers one click transfer of data. You can transfer the data either in batch or for the selected files to iPhone 8.
You can add or delete contacts and remove duplicate contacts from your phone 8.
Backup, import and transfer your contacts.
Use dr.fone to send SMS. It saves your time to use your Android phone.
Transfer your data directly from one phone to another. The source and target phones can be iPhone-iPhone or iPhone-Android or Android-iPhone.
You can transfer Music, iTunes U, Audiobooks and Podcasts from computer to iPhone8 using dr.fone.
Step 1: Download and launch dr.fone. Connect your iPhone 8 via a USB cable. Click on the Music tab on the top of the screen. From the Music tab, you can browse all the music files in your iPhone 8.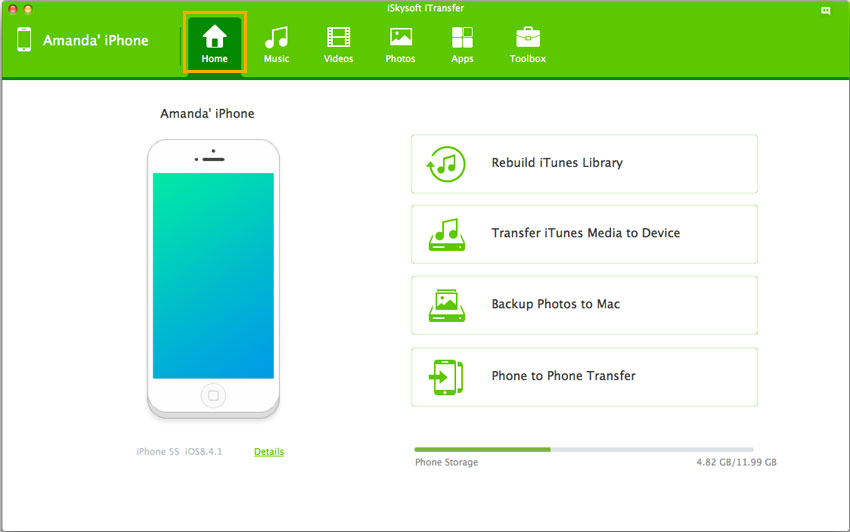 Step 2: Just below the navigation bar is the Add button. Click Add button. Select the Add File or Add Folder. Click 'Add File'. This will open the files of your computer. Browse and go to the folder in your computer that has your Music files. You can choose single or multiple music files with the Shift or Ctrl key.
Or you can copy the file to the iPhone 8 by dragging and dropping the file to Music/ Podcasts/ iTunes U/Audiobooks or Playlists.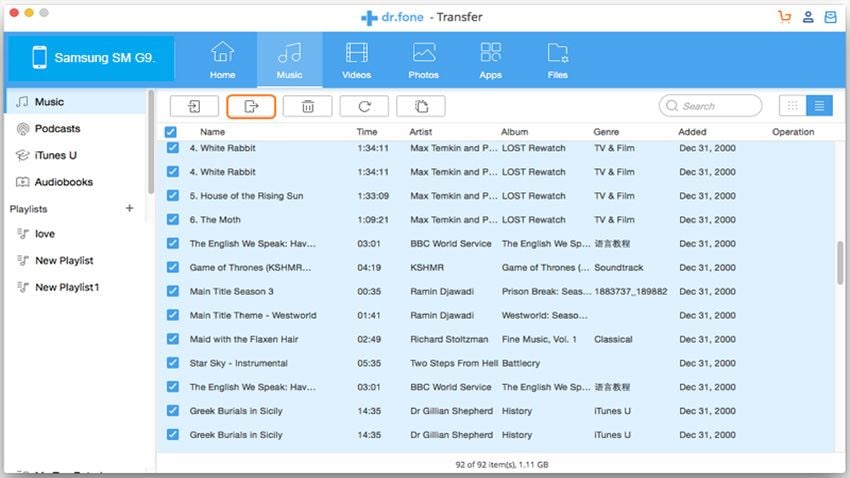 3 Popular Music Players for iPhone 8
It's a free offline music player for all the audio files in the Dropbox. You can save a lot of your internet data as it is an offline player. All you need to do is download your favorite music and listen to it endless time. It is no Ad free software making it a good one to use. You can browse the music as per song, artist or album Remember it will download only MP3 and WAV files. Its User interface is very easy and minimalistic but has the basic functions like shuffle, pause-resume, next and previous.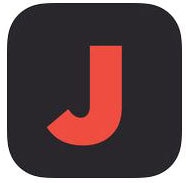 An AI enabled music player that picks up your taste, understands it and suggests you downloads accordingly. All you need to do login to your account and then you can listen to music on any device. All your songs are added to one drive and you can play them anywhere. You can create your favorite playlist also. With the Last.FM feature it is a perfect online music player.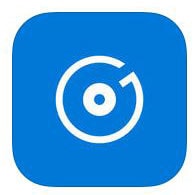 #3: Cesium
This is a music player that gives you seamless music listening experience. You can listen to the music on iPhone, iPad, DropBox, Onedrive etc. With a very user-friendly interface, you can access your entire music library easily. You can edit or shuffle your music queue anytime. You can sort your music list as per the composers. You can custom the background themes. It has a night mode to play your favorites.