"I want to copy a few photos from my Mac to my wife's iPhone, but it is not the one normally synced with my Mac. How do I do this without destroying the photos or pictures she already has on her iPhone?" --- Tom Enders
You probably have bumped into situation like this before. You can't count on iTunes to transfer photos from Mac to iPhone this time because it will probably wipe out some of your old files on iPhone. It's only a few pictures or photos and do we really need to be a technician to solve this? Of course not! dr.fone for Mac is the "technician"!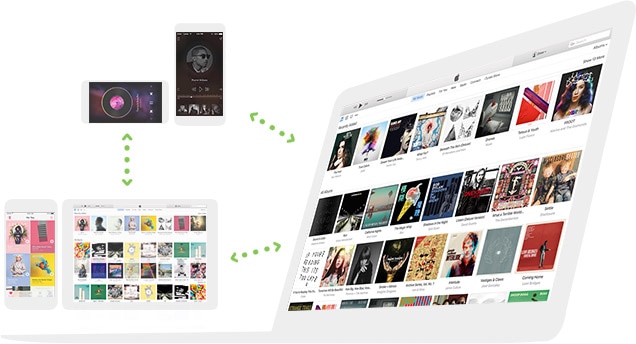 dr.fone for Mac is program that specially designed for Mac users who have Apple portable devices. It is able to transfer your photos from Mac to iPhone so that you can enjoy pictures everywhere with every iPhone! With the help of this smart app, you can always set your favorite photo as iPhone desktop. Why not? Let dr.fone for Mac, this technician, help you transfer pirctures from Mac to your iPhone within seconds and without any file erased.
Open dr.fone and connect your device with your Mac. To transfer photo from Mac to iPhone, please click "Photos" tab. Then click "Add" to browse the photos on your Mac. Choose tham and let the software program help you transfer photo from Mac to iPhone.
With this smart iPhone dr.fone for Mac, you can select some of your favorite pictures on Mac to iPhone without replacing all files on iPhone like iTunes sync. Why not download and try!