Parenting is one of the most exciting yet difficult parts of a person's life especially when both parents are working, but we live in the world of technology and kudos to amazing iPhones, iPad and stunning apps from App Store, everything has become much easier. For example: if you have to travel to another city or you are leaving for a short trip, you can easily monitor your baby using cameras of your iPhone and a perfect application from App Store. This can also be useful, when your baby is sleeping in one room and you are working in another room. Moreover, most of the applications no longer use the sound detection mechanism rather the camera is used to get the whole view of your baby's room.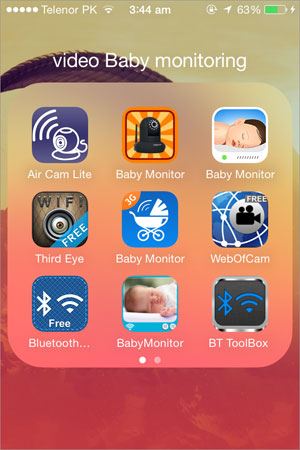 The philosophy behind these amazing baby monitoring apps is very simple, you need two iPhones, iPads or one iPhone and another iPad. One device is connected in baby's room and the using the application you can get the live feed from baby's room. These apps are so amazing that they will also detect even a small move by your baby. So, you will know when your baby is sleeping or has awaken. Here's a list of best applications for video baby monitoring.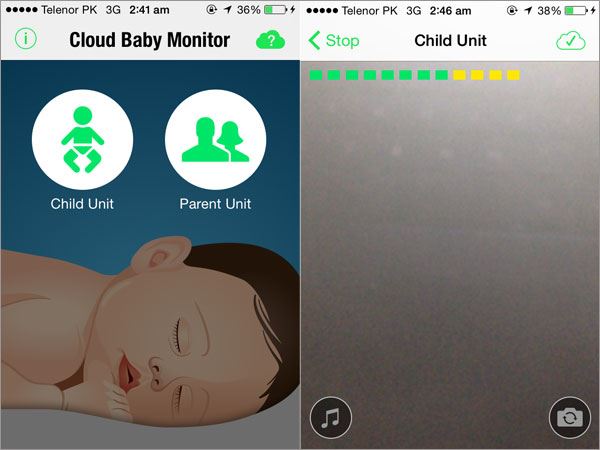 1. Cloud Baby Monitor:
Cloud baby monitor is the most famous and best application among all video baby monitor applications available for iPhone or iPad. Unlike many other applications, it will provide the unlimited range using the 3G or cellular data on your iPhone and Cloud backup. You can always monitor your baby using the live video feed from the child's phone, and the audio device is highly sensitive. So, whenever, there will be even a small motion in the child's phone, this app will alert you on the parent's phone and you will know if your baby has awaken. Moreover, it also has the night mode to record videos in the low-light and the Apple watch application will notify you when there will be a sting of motion from your baby's room.
Price: $3.99
Rating: 9/10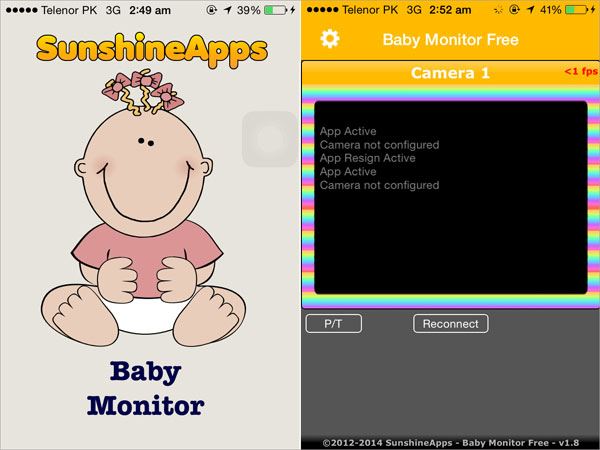 2. Baby Monitor HD by Sunshine Apps:
Baby monitor HD is a little complex application as compared to the Cloud Baby monitor but it also provides many different options. For example: you can view up to 4 live video feeds on your iPhone. This app also works perfectly with the Foscam security camera, however, if you want to get live feed from another iPhone, you will need to install MyCam2Go by Sunshine. In this way, it will work perfectly on both devices. It also has a great Night mode and you can also enable the Audio only mode which will save the significant battery life of the iPhone. Another amazing feature is that this app will automatically run in the background even if you have stepped out of your home. It also provides the notifications using the mic sensitivity on your iPhone.
Price: $7.99
Rating: 8/10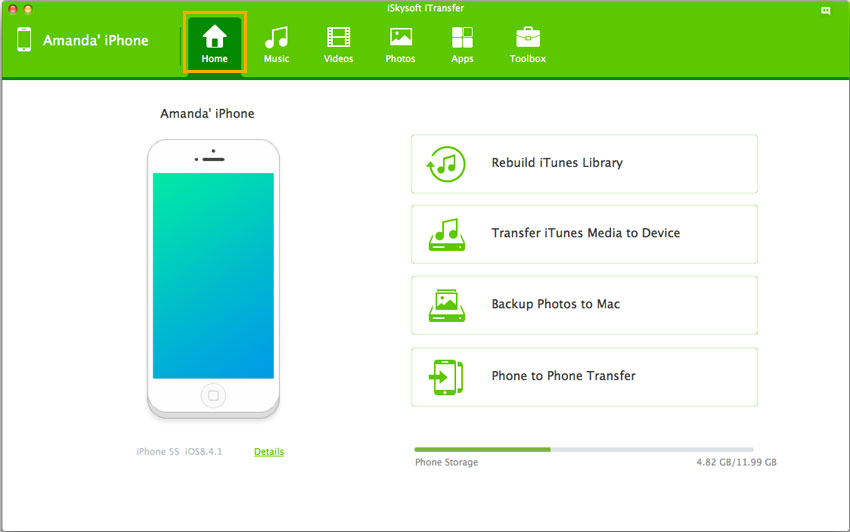 Why Choose iSkysoft iTransfer:
iSkysoft iTransfer integrates all the features you need for managing music, video, photos, contacts and even text messages among iPhone, iPad, iPod, iTunes, Android devives and computer.
Transfer music, videos, playlist and more from iPhone to iTunes Library/PC/Mac/Android devices.
Fix "iPhone, iPad, iPod won't connect to computer" issues.