With the console generation transition in full swing, we are at an interesting period where game trailers for new games on the old consoles and the new come out at the same time. Keep track of all the future releases, from the biggest AAA titles, to the small indie surprise hit.
Here you can find our pick for the top 10 best game trailers of the month, from the new Batman: Arkham Knight, to the mysterious Sonder, and even the comeback of a classic, with Wolfenstein!
You might want to watch all of the following trailers in depth and scan all technical details to find out that little something that everyone missed. Or just to watch in whatever device you want later. For whatever reason, check our Video Downloader to download YouTube videos and keep them to yourself.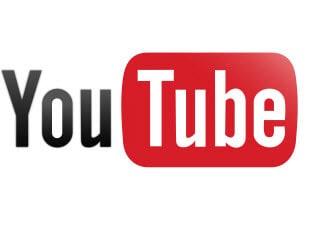 1. Official Batman: Arkham Knight Announce Trailer - "Father to Son"
A next gen Batman Arkham! That's pretty much how to summarize the premisse for Batman: Arkham Knight, for Xbox One, PS4 and PC. Being delevoped by Rocksteady also helps to increase the high expectations, since that was the studio responsible for the development of the first two highly acclaimed Batman Arkham games.
2. Chroma Announce Trailer
When the creators of Guitar Hero, Rock Band and Dance Central announce a new mysterious project, the industry takes notice. And so we did with the announcement trailer for Chroma. This time the team is developing a music based first-person-shooter.
3. Dragon Age: Inquisition - Discover the Dragon Age Trailer
Third in the Dragon Age series, Inquisition will be a make-it-or-break-it moment for Bioware's medieval themed RPG. The second title was received with mixed reviews, at best, and the entire franchise could never really hook players with the same intensity as other Bioware franchises did, like Mass Effect just to name one. Still, this trailer looks good!
4. Caffeine - Debut Teaser
An intriguing teaser trailer for Caffeine was released, and quickly sci-fi horror fans got excited. The idea is not particularly original - you wake up alone in a deserted space station, that might not actually be deserted -, but if well executed, would surely be welcomed by many fans of the genre.
5. South Park: The Stick of Truth - Launch Trailer
If there was ever a TV-to-game adaptation well made, South Park: The Stick of Truth is the one! You're basically playing a 14 hour South Park episode shaped as a RPG. And it works beautifully!
6. Watch Dogs - Story Trailer; Release Date
Long awaited new IP from Ubisoft, Watch Dogs will finally be released in March. For last and current gen consoles (or current and next, depending where you stand), hopes are that this will be a new defining franchise for the future. Judge for yourself...
7. Sonder announcement teaser
Little more is known about Sonder beyond this trailer. It might take a while for us to get our hands on it since it's still in early development. But, watch the trailer, and you'll be intrigued, at least!
8. Wolfenstein - 'BOOM BOOM' Trailer
Wolfenstein! Can't go wrong with Wolfenstein, right? The "grandfather" of first-person shooters is back, trying to bring new life into an old loved franchise. Watch the trailer for Wolfenstein.
9. Persona 5 Teaser
Japanese developer Atlus is bringing us Persona 5 somewhere in 2015, for the Playstation 3. For now, all we have is this red-toned teaser trailer. More than enough to get fans excited.
10. Dark Souls II - Prologue Part 1
Gamers are both excited and afraid to put their hands on Dark Souls II. They know they will die. A lot. It will be hard. But thats exactly the soul of.....well, of Dark Souls. Get ready!