To backup iPhone SE data to Mac can help you retain your data in the event that you lose your iPhone or damage happens. You can always retrieve the data back to the iPhone later on and continue using it without any problem. If you do not have a backup of your iPhone data and it gets damaged beyond repair, you will have a hard time to retrieve the data you had on that iPhone. You may be forced to start collecting new contacts, apps and more from scratch if the data on the damaged iPhone proves unrecoverable.
The Easiest and Safest Way to Backup iPhone SE Data to Mac
If you want to backup iPhone SE data to your Mac PC, you should download and install MobileTrans for Mac. It is an easy to use phone to phone transfer application that allows you to move contacts, apps, messages, photos, videos, calendar, call logs and more with ease. It supports transfer of data between iPhone, Android and other brand phones. If you upgrade your phone or switch to a new one, you will not need to worry about how you will transfer your data when you have this application. (For Windows users, you can use MobileTrans for Windows).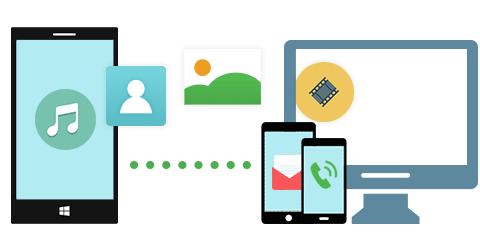 Key Features of MobileTrans for Mac:
It supports cross-platform transfer for data without the risk losing the data or messing up with its quality.
It can backup phone data to Mac and restore it without interfering with the quality.
You can use it to transfer music, contacts, photos, video and other types of files from iTunes to your iPhone with ease.
It allows you to transfer iCloud backup to iPhone, Android and other devices easily.
It is also a phone to phone transfer that enables you to transfer any contents from phone to phone.
Steps to Backup Data from iPhone SE to Mac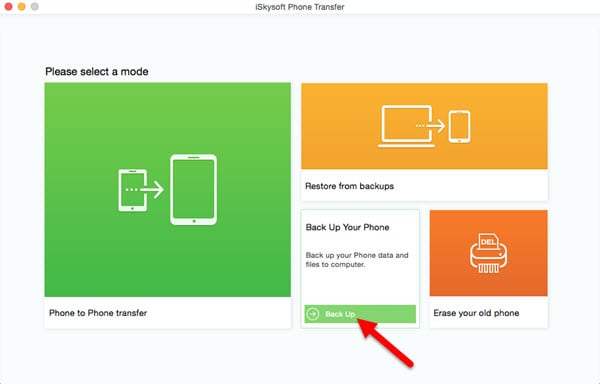 Step 1: Launch MobileTrans for Mac
First make sure that this application is installed on your Mac PC and then launch it. After that, you will need to look for the tab labeled "Backup Your Phone" and then click on it. This will take you to the backup window.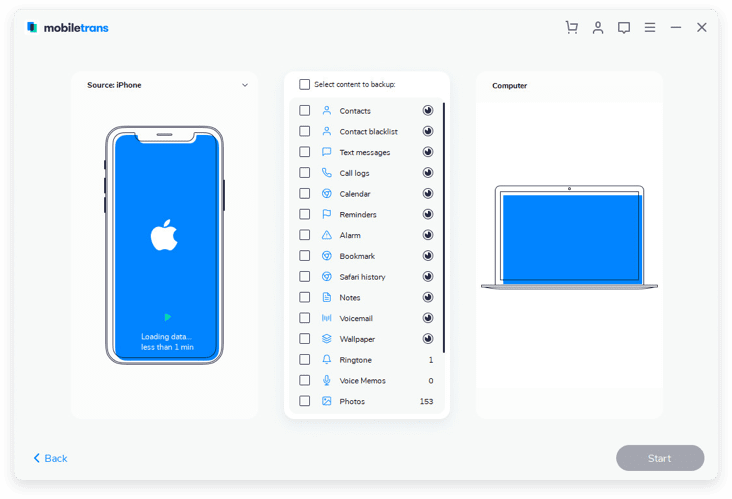 Step 2: Connect iPhone SE to Mac
In this step, connect your iPhone to your Mac PC using a USB cable. After the iPhone has connected successfully, you should see phone data in the interface.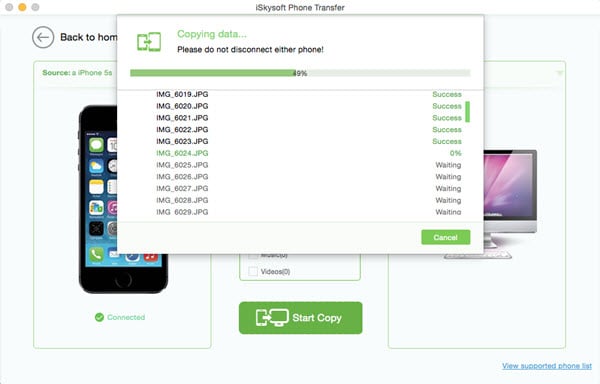 Step 3: Start to backup iPhone SE to Mac
Now check the data you want to transfer from your iPhone SE to Mac. You can select contacts, text messages, calendar, apps, call logs, and so on. Once have checked the data, you will need to click on "Start Copy" to start copying the data. After the copying process completes, you can check your Mac to verify if the data was copied successfully.