Whether your device has broken down or you are buying a new one, backup of data is extremely significant before you reset it to factory settings. There are lots of files in our phones including important contacts, music, videos and many others that none of us want to lose. You can't skip backing up your device for all the crucial reasons. You can simply backup iPhone to iPad for secure and safe data restoring later on. When you regularly backup important data of your phone, you can rest assure that your data is safe and can be restored any time again.
First to Backup iPhone to iCloud or iTunes
It is of utmost importance to regularly backup your iPhone data especially if you do not want to lose your necessary and irreplaceable files. Although most of your documents are automatically stored on a cloud server, there are certain files like photos or videos which can be lost if not backed up. You can backup this data on either of the iTunes or iCloud. Backing up your iPhone is easier on iTunes because it requires a direct cable connection for data transfer. If you are backing up files on iTunes then you will have to sync your iPhone regularly. iCloud on the other hand is simpler as syncing happens automatically whenever your device is connected to a Wi-Fi network.
iCloud Backups: Go to Settings >> iCloud >> Storage & Backup.
iTunes Backups: Open iTunes >> Connect iPhone to Computer >> Backup.
You can use both the backups for ensuring efficient data restore.
How to Backup iPhone to iPad
MobileTrans for Mac (or MobileTrans for Windows) is a highly innovative tool for restoring data from phone to phone transfer. It is one of the best applications which are easy to download and use. Data transfer through this tool is done in a secure and safe manner with only a single click. You can transfer any data like contacts, messages, videos, music etc. among iOS, Android, Blackberry devices and iCloud as well.
Key Features of Phone Transfer:
This is a multipurpose tool which allows you to transfer, backup, restore and erase data on your iOS or Android device.
It backups all your iPhone data easily and safely to various devices.
It enables you to retrieve data from iCloud or iTunes backup.
The restored data remains in its original form and never compromises on quality.
Files are deleted permanently so that they cannot be recovered by any means.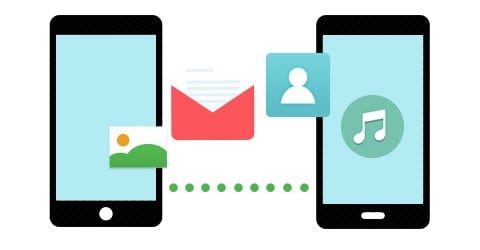 So, if you have recently changed your device or planning onto changing it in coming days, transfer your data effortlessly with the help of Phone Transfer. This is a multi-purpose tool that enables you to not only transfer data but to also backup and restore it.
Step-By-Step Guide to Backup iPhone to iPad
iSysoft MobileTrans for Mac enables you to restore data using either of the iCloud backup or iTunes backup. Here provides the steps to restore from iCloud backup file.
Step 3

Log in iCloud

Now using your Apple ID to log in into your iCloud account. The interface will display all the contents on your iCloud.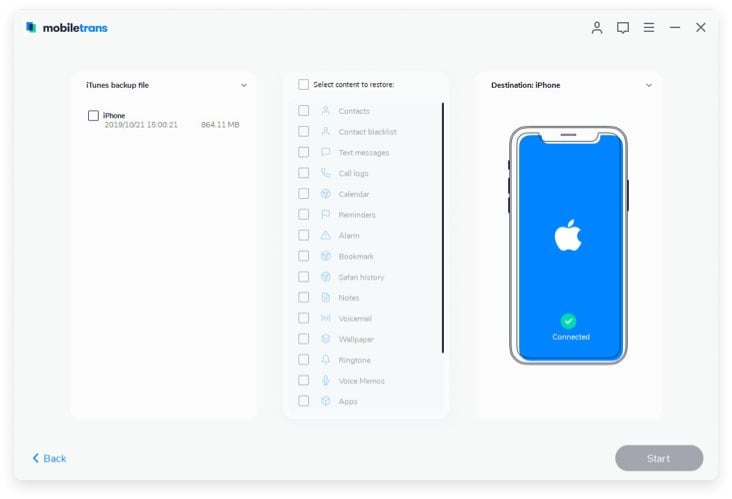 Step 4

Select the Files to Restore

Restore data from this iCloud backup. You can now click and select whatever contents you want to restore and the click on "Start Copy". Your data will begin to transfer from iCloud to your iPad.