Backing up all your iPhone data including contacts is a common ritual among all of us. This steams from the simple fact that it will much simpler to recover all your important contacts in case your iPhone device is damaged beyond repair or lost. The most popular way of backing up your iPhone contacts are: the iPhone, iTunes, and iCloud backups. We'll share with you a comprehensive guide on how to extract contacts from iPhone.
How to Extract Contacts from iPhone
When it comes to extracting your iPhone contacts from iCloud backup, nothing else does this better and much faster than the MobileTrans for Mac (or MobileTrans for Windows). What's more this program extracts the contacts from iTunes and iPhone backup as well. Unlike other programs, it's not prone to crashing and hanging. Apart from helping you recover all your backed up data, the program also allows you to transfer content from one phone to another. It supports over 3500 phones and different networks.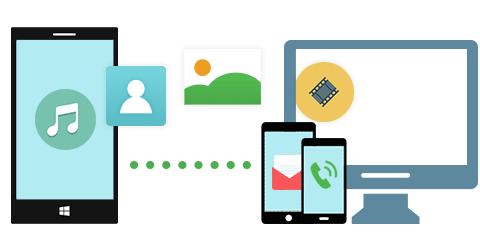 Key Features of the Software
Facilities backup and restore of your data with no quality loss
User-friendly user interface.
Powerful software for transferring data between phones.
Supports 3,500 plus phones and different networks.
Steps on How to Extract Contacts from iPhone Backup, iTunes and iCloud Backup