Your contact information is definitely very important to you and you would love to retain the information for as long as possible. There may come a time when you may accidentally lose your device or you buy a new device and would like to take contacts from iPhone to PC. The good news is that even though you lose your device, you may still be able to access some of the information in it if you backed it up either on a PC or on cloud storage. An effective program you can use to back up data as follow.
How to Take Contacts from iPhone to Computer
MobileTrans for Mac (or MobileTrans for Windows) is a versatile program that can be used to transfer, backup and retrieve phone data including music, photos, text messages, contacts, calendar and apps between smartphones. It can also be used to transfer contacts from your iPhone to your PC using the "Phone Transfer" feature of the software. The transferred data will maintain the same quality. The program can be used on Apple, Symbian, Windows and Android devices.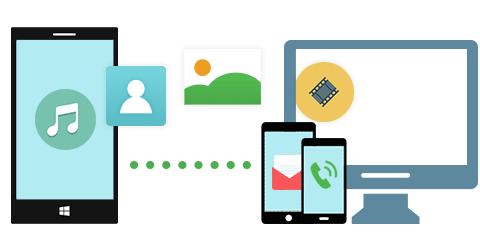 Key Features of the Software
Backup and Restore -- You can backup data on your phone to your PC and use it later on in case you need to change phones or you lose your phone.
Data Restoration from Phone Transfer -- Data restoration to your phone can be done at any time if you had transferred your phone data to another phone.
Transfer iTunes to Phone -- Playlists, music, videos, photos, messages and contacts can be transferred to your phone through iTunes backup.
Retrieval from iCloud Backup -- All the data you had backed up on iCloud including music, photos, videos, calendars, messages and contacts among others can be retrieved and transferred to your phone.
Safe Backup -- You can backup your data very quickly and easily using this software.
How to Take iPhone Contacts to PC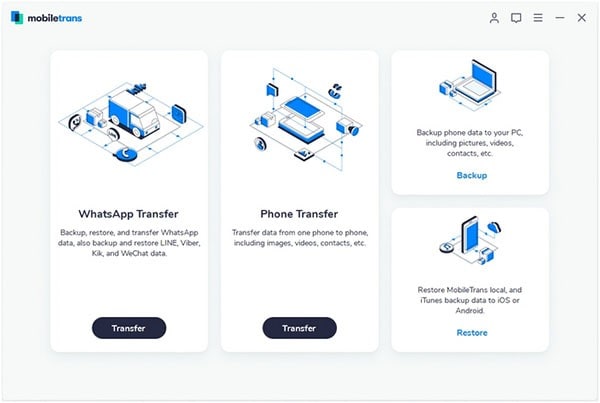 Step 1: Install and run the software
Download Phone Transfer to your PC. After the download is complete, launch the software by double clicking on it.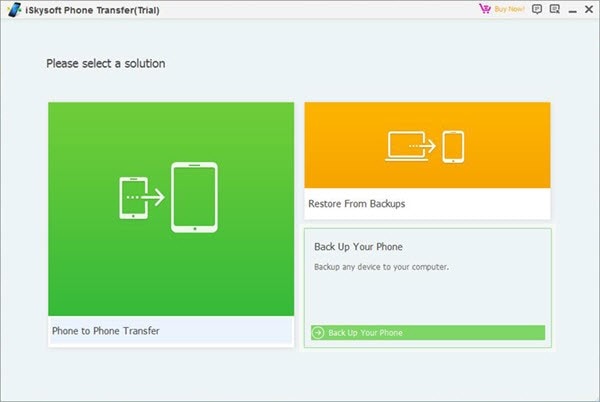 Step 2: Connect iPhone to computer
Connect your iPhone to your PC using a USB data cable. Click on "Back Up Your Phone" to open the back up window.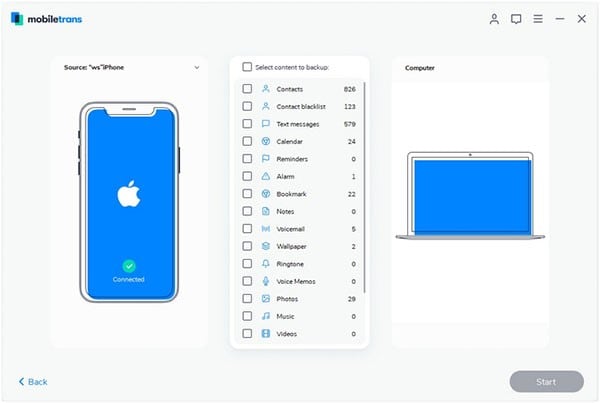 Step 3: Click "Start Copy" to begin taking iPhone Contacts to computer
Click on "Contact" from the list of options. Click on "Start Copy" located right below the back up options provided. The back up process will start. To ensure it is successful, do not disconnect your device before the process is complete.
These are the few and easy steps your require on how to transfer contacts from iPhone. The contact information transferred will include names, numbers, job title, company name and email addresses. The backed up contacts will stay on the PC and you can retrieve them at any time you want. It is advisable to back up your contacts and other important information even when you are not planning to get a new device. If possible, back up your contacts each time you add a new contact so that your back up will always remain up to date. The software used to transfer your data is completely safe and will not use any of your sensitive information without your knowledge and consent.