If you have just switched from iPhone to Android, you would most likely transfer your important data such as contacts, music and texts to your new Android Phone. If you also rely on your phone's calendar to create a schedule for your personal and professional work, chances are that you would also want to move your calendar to the new phone.
How to Transfer Calendar from iPhone to Android in 1 Click
There are several ways in which you can transfer calendar from iPhone to Android. One of the easiest ways is by syncing both phones using one Google account. After the phones have synced, all the information on the calendar of your old phone will appear on the calendar app of your new phone. However, if you have a lot of information on your calendar that you would like transferred, i.e. your calendar has a lot of events, you will need a more convenient method. A perfect solution would be to use a phone-phone data transfer application such as the MobileTrans for Mac (or MobileTrans for Windows).
Phone Transfer is a data transfer application that allows you to transfer photos, videos, music, messages, apps, contacts, calendar, and call history from one phone to another. It is an easy to use application that provides you with a full scale transfer of your data, and ensures you retain an exact copy of your original data.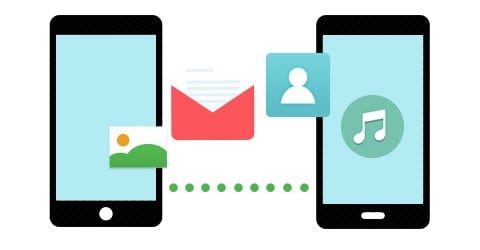 Key Features of Phone Transfer
1-Click data transfer

Phone transfer provides you with a fast and easy transfer photos, videos, text messages, music, contacts, calendar and call history from one phone to the other.

Transfer across different platforms

Phone Transfer allows the transfer of data between phones that run on different platforms. You can therefore transfer data from an iOS to an Android device, Blackberry to Android, Android to Windows, Windows to Blackberry, and so on.

Secure backup of data

In addition to transferring data from one phone to another, iTube Studio also allows you to securely back up all the data on your phone for future use.

Easy restore function

Phone Transfer comes with an easy-to-use restore function, which allows you to restore the backed-up data to a new phone with just the click of a button.

Secure erasing of data

Phone Transfer also allows you to securely erase all the data on your old phone to ensure that it does not fall in the hands of unauthorized persons.
How to Transfer Calendar from iPhone to Android Using Phone Transfer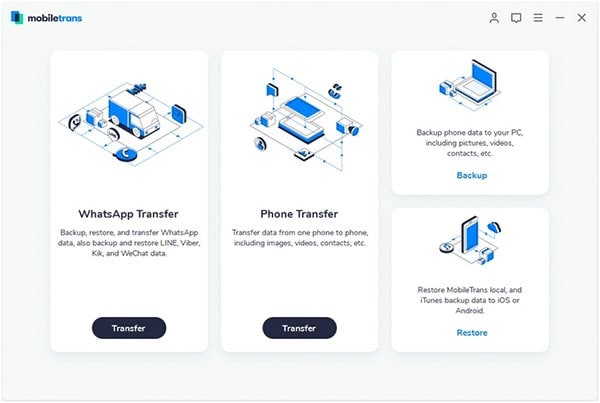 Step 1: Download and launch the program
First, download the Phone Transfer application on your computer. Then launch the application and connect both devices (the old iPhone and the new android phone) to your computer using a USB cable.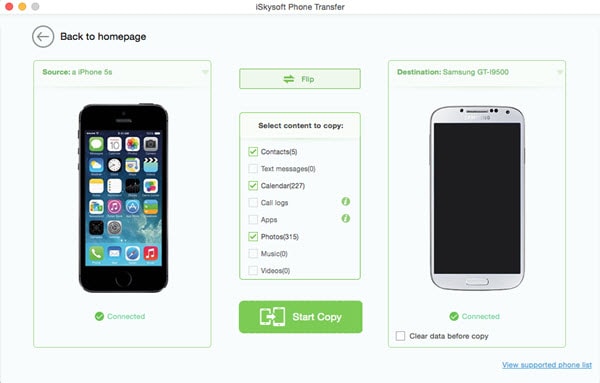 Step 2: Select a mode and enter the iPhone
Next, go to the application's main interface and select the Phone to Phone transfer mode. Then enter the iPhone as your source device and the new Android phone as the destination device.