You'll no doubt at some point want to transfer calendar from phone to phone. Maybe you have bought a new iPhone and would like to move contents including a calendar from your old phone to the new one. You may also want to transfer it to or from a friend. Whichever the case, you need a powerful tool to help you facilitate the transfer in a simple yet effective procedure. If looking for a software to help you, look no further. MobileTrans for Mac or Windows is the tool you need.
Transfer Calendar from iPhone to iPhone with Phone Transfer
MobileTrans for Mac (or MobileTrans for Windows) is an application software that helps you move content including calendar, photos, music, text messages and videos among the others of your choice. So if you want to transfer a calendar from one iPhone to another, this is the tool you need. It's indeed a powerful one that does things in no time between Blackberry, iOS and Symbian OS in only one click. Whether you are switching or upgrading, this transfer tool is your companion that does the transfer 100% without altering the content in any way. To make things easy for you, this software comes with the following awesome features: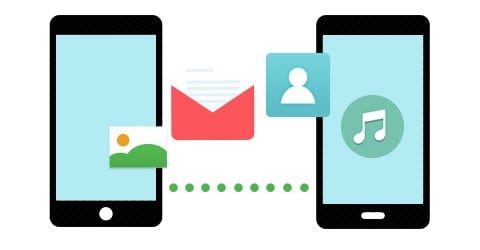 Features of Phone Transfer:
Supports more than 3500 phones and diverse networks.
Can backup and even restore data without any loss of any kind.
Transfer data between Android phones, Windows, Blackberry and iOS.
Retrieve all your data to phone.
These features are just but a few ones to give you a picture of this fantastic software that does things in simple clicks without loss or damage of any kind. The fact that anyone can use it makes it the best for everyone looking for not just a transfer tool to use, but an incredible one for that matter. Once you have it on your Mac or Windows, you'll be ready to use it conveniently in the comfort of your home. To Transfer Calendar from iPhone to iPhone just follow the below simple step by step procedure.
Step-By-Step Guide to Transfer Calendar from iPhone to iPhone in Just One Click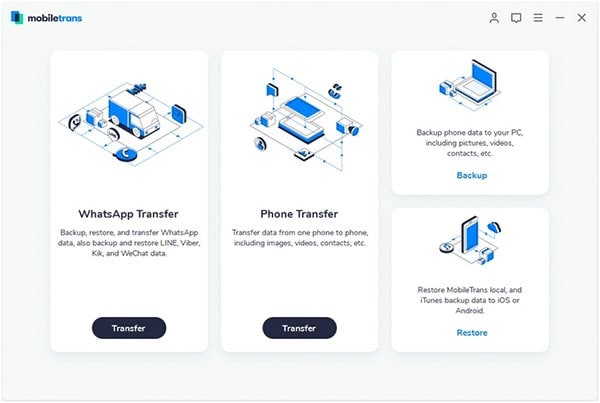 Step 1: Launch the MobileTrans for Mac or Windows
Download the Phone Transfer software from the official website, click then drag it to the Applications. After that, double click it, so you launch it on your Mac or Windows ready for use.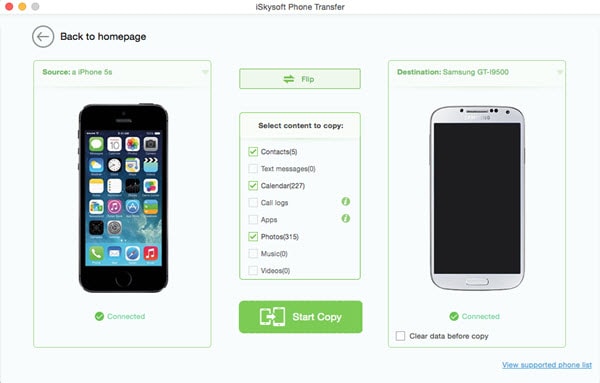 Step 2: Connect the iPhones to Mac or Windows then Select Files
With USB cables, connect the devices and authorize them to Mac or Windows, so you continue with the process. Once connected, click the "Phone to Phone Transfer" option so you open the transfer window. You'll see your two iPhones on the interface.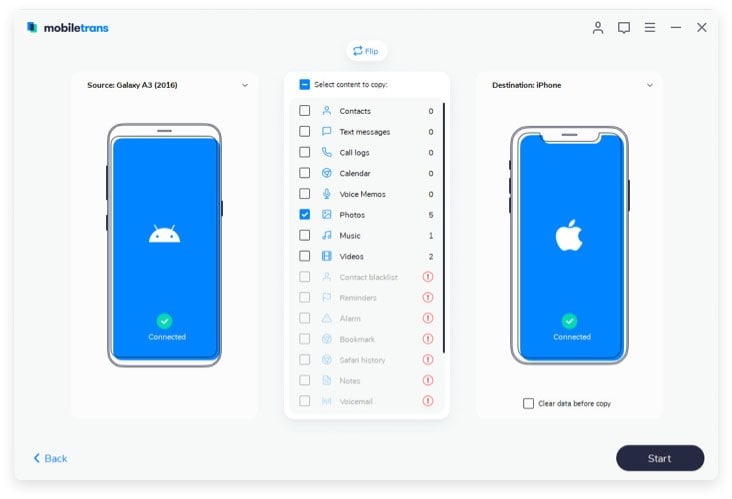 Step 3: Start the Transfer
Now check your calendar that you want to move then click the "Start Copy" tab to begin moving it from iPhone to iPhone. The software will transfer it in no time.
This procedure is the simple process of moving calendar from iPhone to iPhone in just one click, and there you'll have it transferred without any loss or damage. Get the software right away and enjoy using it. You'll no doubt love this.