Do you need to send a photo, music or video file from your iPhone to your iPad? Are you looking for the best way to seamlessly accomplish this? If the answer to both these questions is yes, then this article will help you much. In this article we are going to be looking at the best way you can transfer files from iPhone to an iPad easily and seamlessly. We will look at three of the best possible solutions and allow you the liberty to choose the best option for you. Let's begin with the most reliable method.
Part 1. The Easiest Way to Transfer Files from iPhone to iPad
The easiest way to transfer files from your iPhone to your iPad is to use MobileTrans for Mac (or MobileTrans for Windows). This program is designed to help users transfer files from one iOS device to another. You can use it to transfer just about any type of files from music, documents, videos, Apps, photos and many more.
Key Features of Phone Transfer
File Transfer is very easy. Transfer will take no more than 10 minutes. It is very easy to use.
Transfer is also very safe. None of the files will be altered in any way.
You can also use it to create a comprehensive backup of your device.
You can use the program to completely erase the device.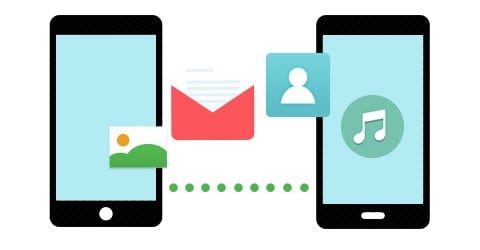 Step-By-Step Guide to Transfer Files from iPhone to iPad
Step 1. Download and install Phone Transfer to your Mac and then launch the program. You should be able to see the following primary window.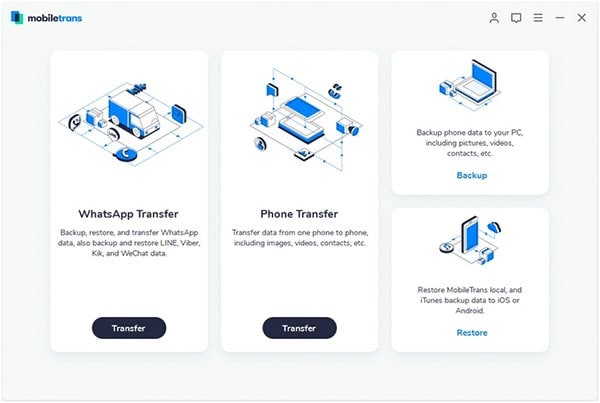 Step 2. Now connect both devices using USB cables. You may need to authorize the computer on your device. If you are prompted to do so, allow the authorization to continue.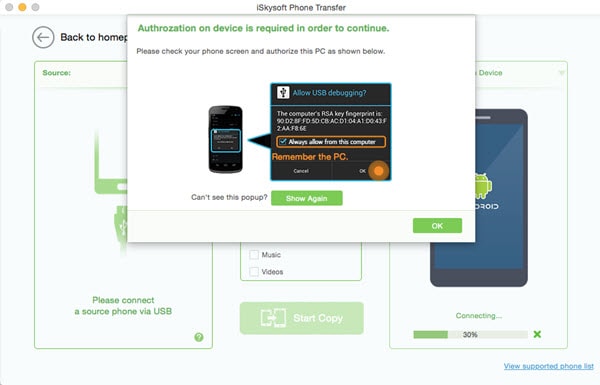 Step 3. Click "Phone to Phone Transfer". You will see both devices displayed in the next window as well as all the data available on the iPhone.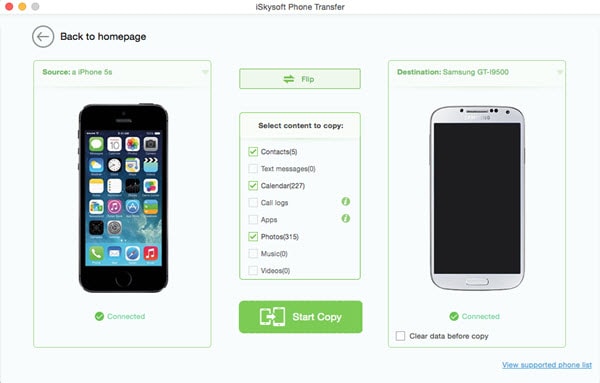 Part 2: Transfer Files from iPhone to iPad via Bluetooth
Even though your iOS device comes with Bluetooth, it is not quite possible to transfer files from an iPhone to an iPad using Bluetooth directly. There are ways to go around it like the Celeste 2 tweak. But this means that you must have a jailbroken device.
Jailbreaking your device can have its benefits but there are inherent risks. If you decide to jailbreak the device, ensure that it is done correctly and with the right tools.
With Celeste 2 you get the option to share files via Bluetooth.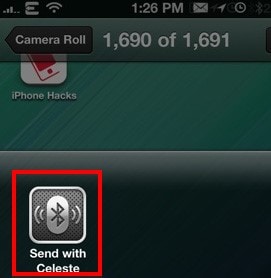 If you would rather not jailbreak your device just to send files, try using apps.
Part 3: 4 Apps to Wirelessly Transfer Files from iPhone to iPad
There are some nice apps that are designed to allow you to easily and wirelessly transfer files from one device to another. The following are the best 4.