These days, the most popular smartphones are iPhone and Android devices. People use these two platforms due to their reliability and high performance. If you want to transfer SMS from iPhone to Android or vice versa, there are programs that can help you with the process. Messages are either saved on the phone memory or the memory card. When you want to transfer data like sms or photos, you can do it simply by following this guide.
How to Transfer SMS from iPhone to Android in 1 Click
To transfer sms from iPhone to Android or from Android to iPhone, you will need to use an appropriate application such as MobileTrans for Mac (or MobileTrans for Windows). It allows you transfer all your sms between these two platforms. Additionally, also allows you transfer other important data such as documents, photos, videos and recordings. During the process, the program offers security to ensure your data is not lost nor is it accessed without the required permissions.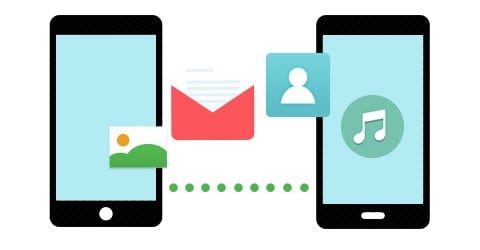 Key Features of Phone Transfer
Erasing phone data such as deleted and existing data permanently
Restoring and backing up your phone data from iCloud backup, iTunes backup or phone transfer
Supports more than 3,500 networks and phones such as Symbian, BlackBerry, Android and iOS
Transfer any type of data including photos, videos, contacts, messages, and more from one phone to another
Guide to Transfer SMS from iPhone to Android Using Phone Transfer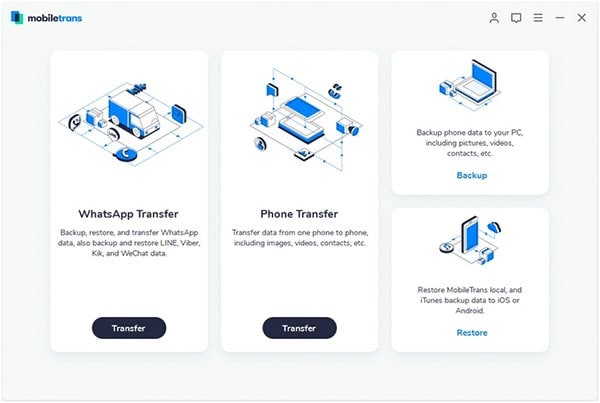 Step 1: Download and install the program
The first step is downloading the program for your computer. If you are using MAC, choose the MAC download option. Do the same if you are using Windows. Once you have downloaded the program, install it on your MAC or PC. The process is quite simple and should be over in a few minutes. After installation, the program will launch and you can begin the transfer process. Make sure you select the right mode by choosing "Phone to Phone transfer".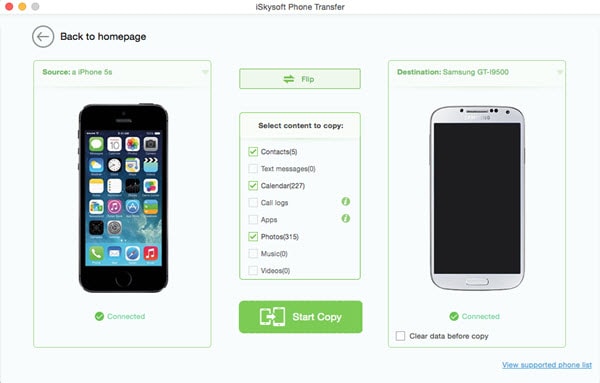 Step 2: Connect the iPhone and Android
Connect both phones, Android and iPhone, using their respective USB data cables. Once connected, the program will automatically begin scanning the phones' memory. You will note there is data from both phones being displayed. The data will be listed according to their different categories. Once the program has completed downloading data from both phones, you can start the transfer procedure.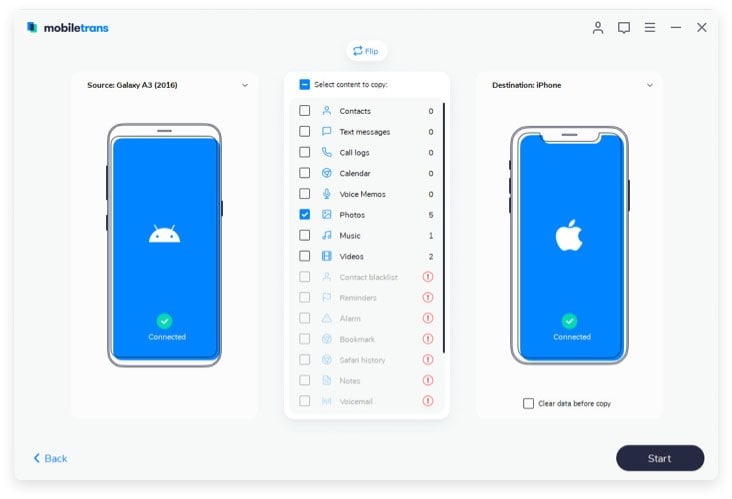 Step 3: Transfer SMS from iPhone to Android
Transferring sms Android to iPhone can be started by clicking on the "Start Copy" option on Wondershare. Choose whether to transfer from iPhone to Android or from Android to iPhone. Clicking on the "Start Copy" option will begin the transfer process. This usually takes a few seconds to a few minutes depending on the models of the phone and amount of data to be transferred.
Take note that you can use Wondershare for many other purposes apart from transferring sms from Android to iPhone. To begin with, the program can be used to effectively backup data from your phone. Should you lose your phone or should it fail, you can transfer the backed up data to a different phone. The same application can be used to restore data to your phone.