A number of people want their data to be transferred from their old HTC smart phone to iPhone. Transferring is not that difficult. You just follow some simple guidelines and that's it.
You might need to transfer from HTC to iPhone (iPhone 6S) due to many reasons. It might be that you have just bought an iPhone and want to put off using your old HTC but want all the data on the phone to be on your iPhone. It may also be that you want to be flexible with your smartphones. If you own an iPhone and an HTC and you want to use both at different times, it is a good idea to have all your data on both of the smartphones.
However, the question is how you achieve this. Don't worry! Below we will help you to transfer music, videos, photos, SMS, Calendar, and contacts from HTC to iPhone without any fuss.
How to Transfer Data from HTC to iPhone (iPhone 6S)
There are various phone transfer tools that enable you to transfer your phone data easily. One of the software happens to be MobileTrans for Mac ( or MobileTrans for Windows). The program is designed so that you can transfer all your data, including music, videos, pictures, documents and much more between your phones. With its easy to use interface and novel mechanism, the software is a must have for anyone who has been struggling with copying data from phone to phone. There are a number of great features that make Phone Transfer actually a wonder. Let us see what they are.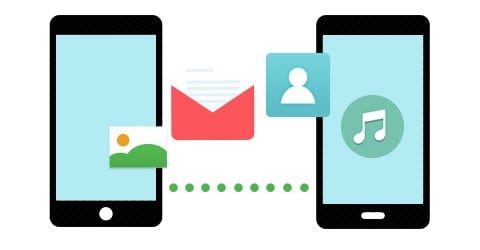 More Features:
1) Transfer Data across all platforms
It is compatible with all smartphone platforms. You can easily transfer data between Android and iOS, Nokia and Andorid, iOS and Android, etc.
2) Back-up your phone and never worry of a loss of data
The one thing that you do not want to happen is your precious data getting lost into the void. Well, with this HTC to iPhone transfer tool, you can prevent this from happening by backing up your data easily.
3) Get rid of all your old data
If you are considering selling your old phone but you are worried of the huge amount of data stored in the phone memory, then Phone Transfer can completely remove any stored data without a trace.
Step-by-step guide on how to transfer data from HTC to iPhone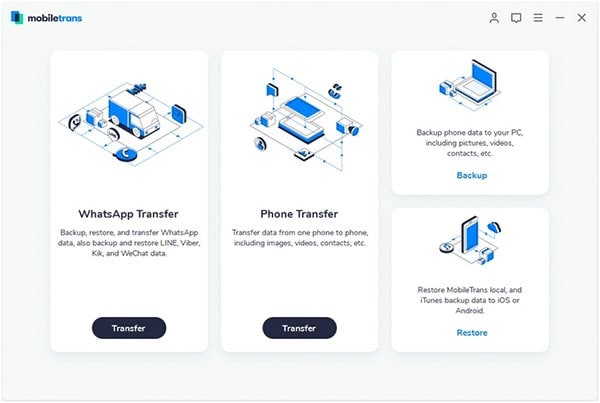 Step 1: Open up the HTC to iPhone transfer tool
First and foremost, launch Phone Transfer. Click "Phone to Phone Transfer" tab. And a window will show up that will let you transfer the files.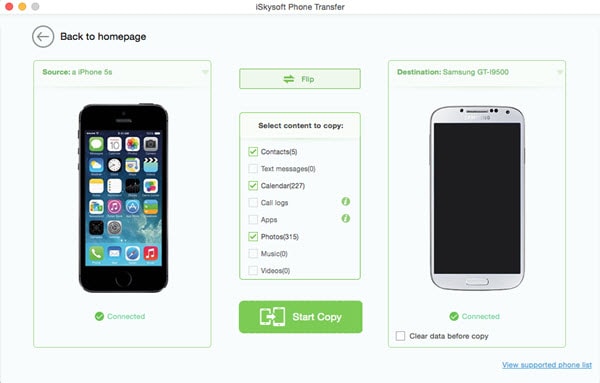 Step 2: Connect your HTC and iPhone to the computer
Now, you need to connect your devices to your computer via USB cables.
While your devices are connected, the software will automatically detect all the devices and display them on its interface. Along with this, it will also show the list of data installed in the source device from which you want to copy.