Recently bought a new iPhone 6? Can't figure out how to get all of the important information on your old LG phone to your new iPhone? Although there are many ways to transfer data from LG to iPhone (iPhone 6S included), they are limited by some factor or the other. For example, you can try copying all the data from your old phone onto your computer. Then you will have to plug-in your new phone and then copy the data on the computer to your new phone. After this, you may have to delete the data on the computer as well. These techniques are really frustrating and time-consuming and hence ineffective. Particularly, if you are a business person, this is certainly not the way you want to go. So how can we resolve this dilemma? The answer lies in using a tool that efficiently does the job without leaving any mess
How to Transfer Contacts or other Data from LG to iPhone (iPhone 6S)
The solution to all your data-related problems lies with this amazing piece of software that is known as iSkysoft Phone Transfer for Mac ( or iSkysoft Phone Transfer for Windows). What is so amazing about it you may ask? There a number of things that makes this LG to iPhone transfer tool a must-have for anyone having trouble transferring their data between devices. With iSkysoft Phone Transfer, you can transfer any kind of data to any kind of device. You can transfer videos, music, podcasts, movies, contacts etc. to almost any phone you can think of. The following will outline its marvelous features that it has to offer.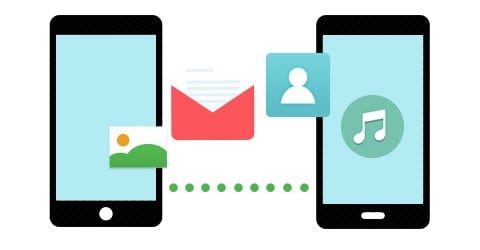 More Wonderful Features:
Simultaneous Transfer with just a click
iSkysoft Phone Transfer is a very efficient software which lets you transfer all of your data files at once. This means you do not have to wait for one piece of data to be transferred for another one to begin.
Compatible with almost all the mobile platforms
This phone to phone transfer software supports a huge number of platforms. So you do not have to worry about the OS that your mobile phones run on in order to transfer your data. You can do it easily between iOS and Android, Android and Nokia, Nokia and iOS and what not.
Back-up now!
iSkysoft Phone Transfer is not only for copying and transferring files; it also allows you to create a back-up of your files stored on your phone easily.
A guide to transfer data from LG to iPhone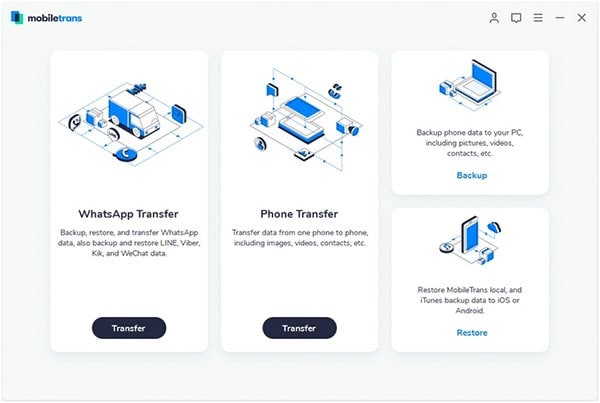 Step 1: Launch iSkysoft Phone Transfer
First and foremost, you need to open up the software. Click the "Phone to Phone Transfer" tab to open transfer window.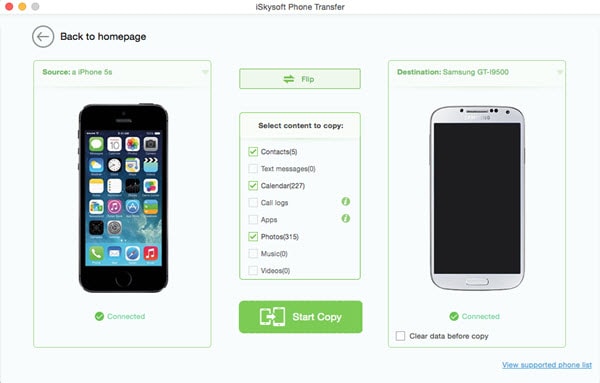 Step 2: Connect both the phones to the computer
Secondly, plug in your devices via USB to your computer. The program will show you the devices connected along with the source device and the data files you can transfer