There are several advantages that are associated with calendar syncing. This tutorial deals with all of these as well as the fact that how easy it could be to sync calendar from iPhone to iPad. The overall rating of the process that has been mentioned in this tutorial is high and it is all due to the fact that the work done is too easy. The calendar app in the iPhone ensures that the user gets the best outcome in this regard. It also makes sure that the user gets the notifications set in the best manner. The overall usage of the calendar app is not limited nowadays. It is because there are several integrations that are made. Resultantly there are several benefits that have been integrated as well. It is to be noted that the user needs to make sure that this tutorial is read in full to get to know all the advantages that are associated.
How to Sync Calendar from iPhone to iPad
MobileTrans for Mac (or MobileTrans for Windows) is one of the best programs that can be used to get the work done easily. It is not only easy to use but also performs the work without any issue and trouble. The program has been rated high and therefore it is the one that is highly recommended. To understand the program following are some of the features.
Key Features of Phone Transfer:
The program supports a wide range of devices and therefore the user needs not to worry about the kind and type of device being used.
The personal data that is transferred over this program is 100% secure. It is all due to the fact that the end to end encryption is used to protect it.
The user can apply the 1 click transfer process to ensure that the overall process becomes too simple to execute and follow.
The data transfer from one device to another has never been as easy as it is with this program. It is therefore highly recommended.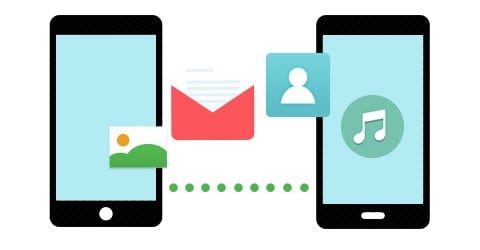 Step-By-Step Guide to Sync Calendar from iPhone to iPad