There are times when you need to transfer data from one mobile device to another, to share content, or have a copy of your iPhone on another mobile device. You may also want to store data on your computer just in case you lose it on your phone. MobileTrans is a wonderful tool that you can use to transfer data from phone to phone, or phone to computer. It is easy-to-use and you will never have your data corrupted, ensuring that you get an exact copy that you can restore.
#1. MobileTrans
MobileTrans (Windows) is an iPhone 8 data software that is easy-to-use and safe. You can transfer contacts, apps, messages, photos, calendar events, video, music and call logs from one Phone an iPhone . It works well with both Mac and Windows computers.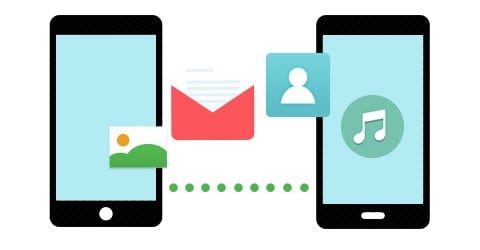 Risk-free cross-platform transfer – you can transfer data to an iPhone 8 or iPhone X from any other types of Smartphone irrespective of the operating system.
Data transfer to computer without losing quality – you can move data from your Mac or Windows computer to iPhone 8 without losing any quality, especially when it comes to music, video and photos.
One-click transfer – you can transfer data from your iPhone to any device with just a single click of a button.
Full compatibility – this software is compatible with over 3,500 different phones.
Step-by-step guide on How to transfer data to iPhone 8 or iPhone 8 using MobileTrans
Step 1. Launch MobileTrans
After downloading and installing MobileTrans, double click on the program icon to start it. Using the USB cables that came with the two devices, connect then to your computer and authorize them to communicate with the computer.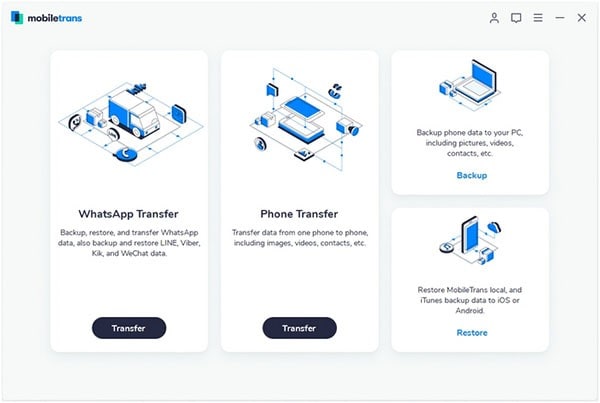 Step 2: Select File Type
Now click on the "Phone to Phone transfer" feature so as to launch the transfer window. The two devices will listed on the window. Select all the data types that you would like to transfer, such as Videos, Apps, Text messages, Music, Photos or Contacts and then click on "Start Copy". This will initiate the transfer of the data to the other secondary phone connected to your computer. That's it!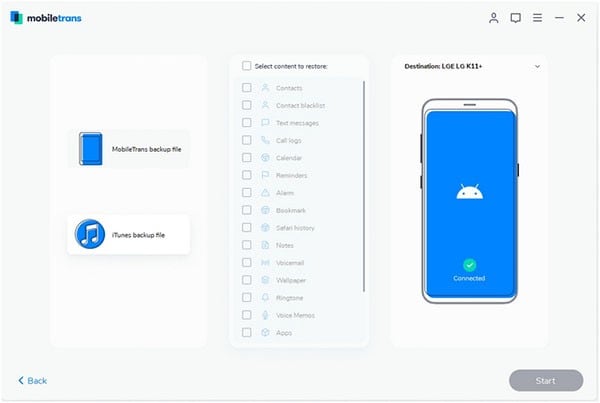 #2: iExplorer Mobile
This is an app to transfer data to iPhone 8 that is similar to Windows Explorer. The transfer of data is very simple and you can see all data that you are transferring. You get full control of whatever you are transferring and you can also create and modify files before you transfer them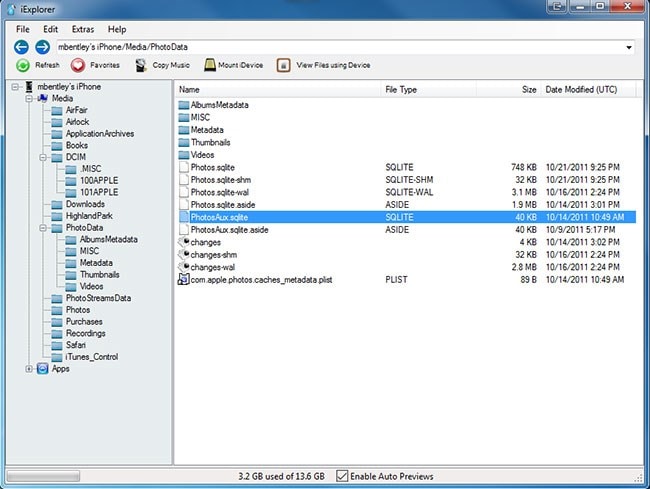 #3: File Pro Mini
This is a great app for the transfer of data from your iPhone 8. It has a simple interface that is convenient to use for the management of data on your iPhone. You can transfer data to and from your computer to the device an share with any cloud and SugatSync.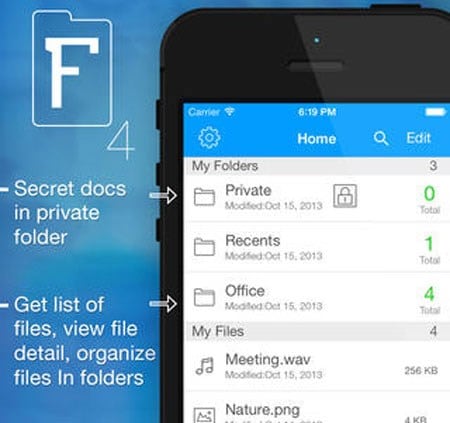 #4: TOP Docs
This is one of the best apps to transfer data to iPhone 8. You can use it to transfer files to and from local and cloud accounts. It has a passcode which you can use to protect your file. This way, you can securely transfer files, organize them, and manage them all securely.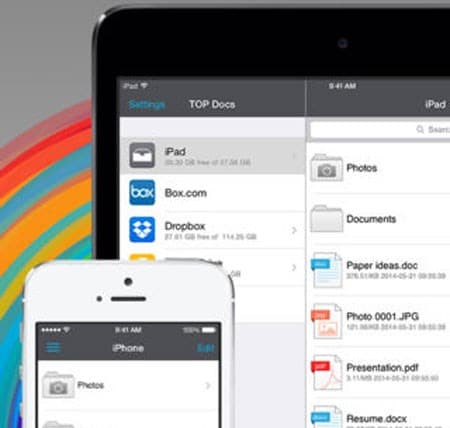 #5: DropBox
There is a DropBox iPhone 8 data transfer software, an Apple mobile version of that used on the Internet. It is very popular because of its ease of use. You can bring your file together, and share them with other phones or computers at any time.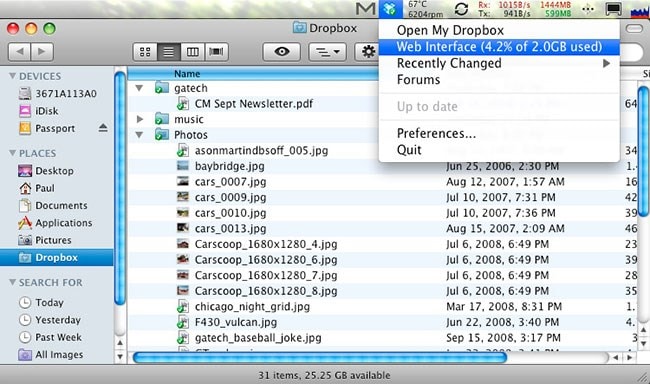 #6: Briefcase
This is an all-in-one iPhone 8 data transfer software that can read the data on any iOS device. You can share all your email attachments and media files using this app with ease. Save the data on your computer or send them to DropBox or OneDrive.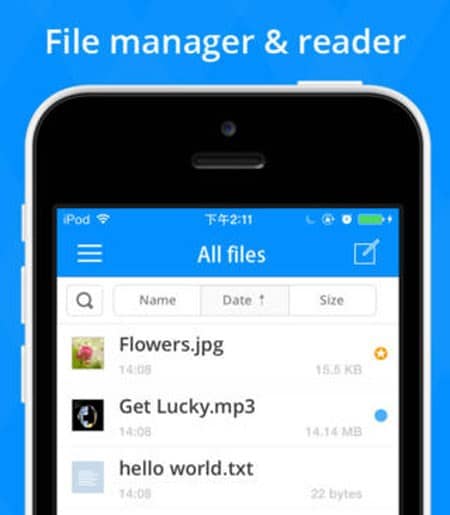 #7: UbiDisk
This is a highly respected data transfer app for moving files to and from your iPhone. The ease of use is one of its strongest features. You can move files without risking any loss in quality. This is definitely the app that you should use for all your data transfer needs.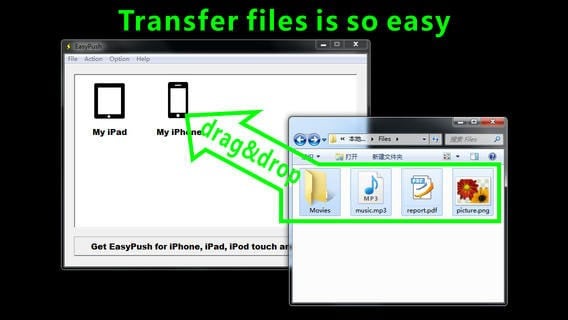 #8: Documents 5
This is another app that will transfer any type of file that you have on your iPhone 8. It allows you to view, listen and download any file that is present on your iPhone. It also allows you to organize and manage the file locations where you want files to be stored.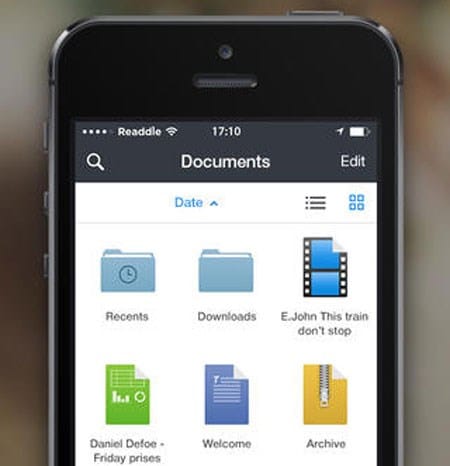 #9: SugarSync
This is a great application for transferring data from your iPhone to your computer. It allows you to access, sync, share and backup data from your iPhone to the computer in an organized manner. This management tool comes with powerful, but simple management features.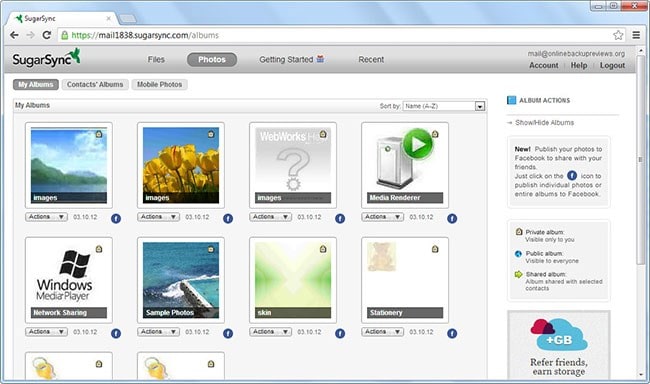 #10: FileApp
This is an app that surpasses the simplicity of its name when it comes to data transfer from your iPhone 8. You can open, read and manage your files right from the app. It has a lot of support for file sharing, security and management.