2015 Christmas is around the corner. During this time, you will get lots of happy holiday messages from families and friends. Once you buy or upgrade to a new iPhone, you will want to transfer all these Christmas messages to the new iPhone. Normally, no one would like to lose the old messages just because they bought a new iPhone. People will want to share or transfer Christmas messages, photos and even video clips on their Phones. The old iPhone could be containing important and sentimental messages that you would do not want to lose at all cost. Sometimes People face issues while transferring messages among other phone data from the old iphone to the new one to an extent one would prefer not to buy a new iPhone.
How to Transfer Christmas Messages from iPhone to iPhone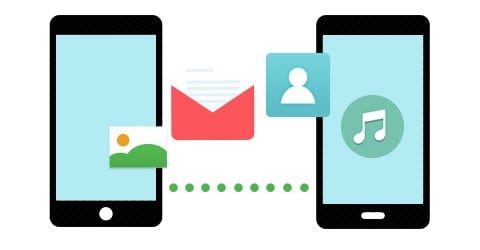 There are so many ways and methods you can use to transfer Christmas messages from iPhone to iPhone but what matters is the efficiency of the method you choose. Among the many methods of transferring messages from iPhone to iPhone, MobileTrans for Mac (or MobileTrans for Windows) is the best program to use and achieve a perfect content transfer.
Phone Transfer is the best and highly recommended mobile/phone transfer tool to help you achieve everything easily and smoothly without risk of loss. The program enables you to transfer all the content including messages and other application perfectly. Whether the phone is new or it is an upgrade, the program supports content transfer with just a click.
people have downloaded it
How to transfer Christmas messages from iPone to iPhone
Picking up Phone Transfer is no brainer but an enjoyable way of transferring your Christmas messages from your old iphone to the new iphone.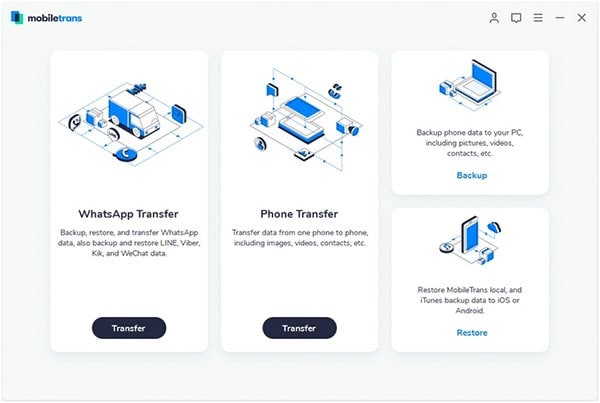 Step 1. launch the phone transfer tool
Install the Phone Transfer program in your laptop or computer. Launch the program and go to the "Phone to Phone Transfer" icon.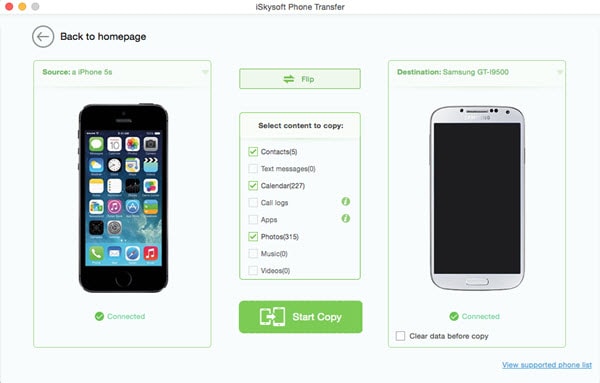 Step 2. Connect your iPhone to computer
Plug in your two iPhones devices in your PC or Mac using the USB cables and wait for the program to detect and recognizes the phones. After detecting the devices, a window will show up on the screen. Click on the flip button and choose the phone to phone transfer. Choose the phone that will be the source phone and the recipient phone.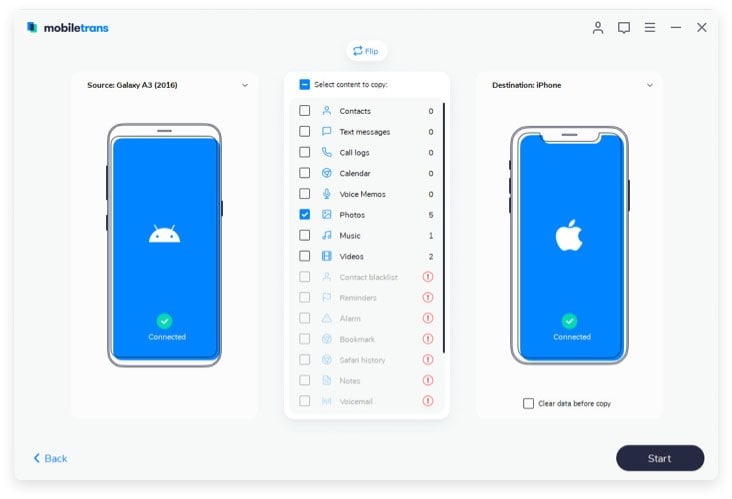 Step 3. Start transferring Christmas messages from phone to phone
Check on the boxes in the middle of the window to choose the data you want to copy and transfer. In this case, highlight the message icon and click the "start copy" button to allow the phone to content transfer. The program will start copying the data immediately.
After the transfer has been completed, disconnect the devices and go to your Android phone to view the received messages.
Why Choose Phone Transfer
1. It supports full-scale phone transfer including contacts with their names, email address, photos, music, video, call history, calendar, apps and many other phone contents.
2. The program is not only a content transfer tool but also a back up tool that can allow you to back up and save your phone data safely. With this program, you can your phone data to your PC and then restore the data to other phones later.
3. It supports more than 3500 devices and different networks.
4. It has ability to back up your phone content to you Mac and Windows PC.
5. It is an easy-to-use program. It is not a complicated phone content transfer tool.