The number of iOS devices in use is growing every day. With new devices like the iPhone SE (iPhone 5SE/iPhone 6C) coming into the market, you may need to upgrade to a newer one if you happen to own one. So now you have it, but you are stuck wondering how you can easily transfer contacts from old iPhone to iPhone SE. Well, you don't need to worry anymore as this is very easy with the use of third party applications. In this article, I will show you how to transfer contacts from your old iPhone to the new iPhone SE.
The Easiest Way to Transfer Contacts from Old iPhone to iPhone SE
First, you will need to download a good application that will enable you to do this. MobileTrans for Mac (or MobileTrans for Windows) is the most recommended software for this. It is a phone transfer application that anyone can use to send music, photos, videos, call history, calendar, text messages, apps and even contacts. So you can see that this tool can help you do a lot more when you switch to a new phone. What's good about this clever application is that it is designed for both iOS, Android, and even the Nokia Symbian OS devices. You can also transfer iTunes to your phone very easily. Apart from that, this tool will also help you to easily backup your all data from your phone to your Mac and PC and you will be able to restore the same data to your other phones at your convenience.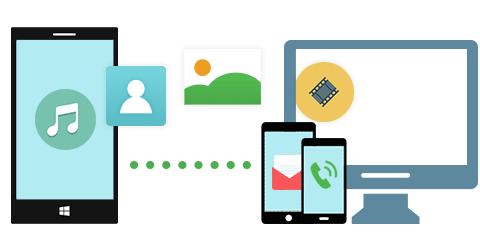 Steps to Transfer Contacts from iPhone to iPhone SE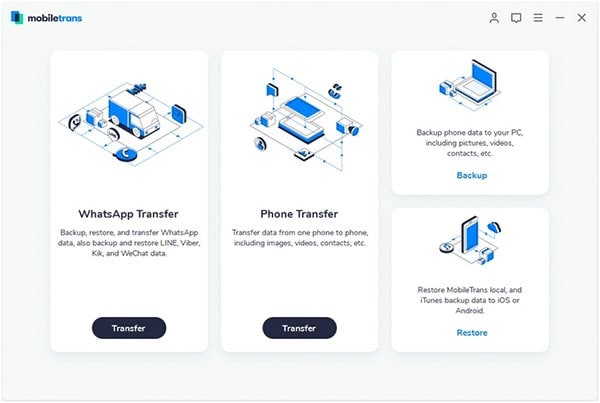 Step 1: Run the program on your computer
Now that you have the program, you will need to set it on your computer. Setting it up is very easy and won't take much of your time. After you have installed the Phone Transfer, run it on your computer and then go to the main interface. While here, you will then need to click on the "Phone to Phone Transfer" in order for you to go to the transfer window.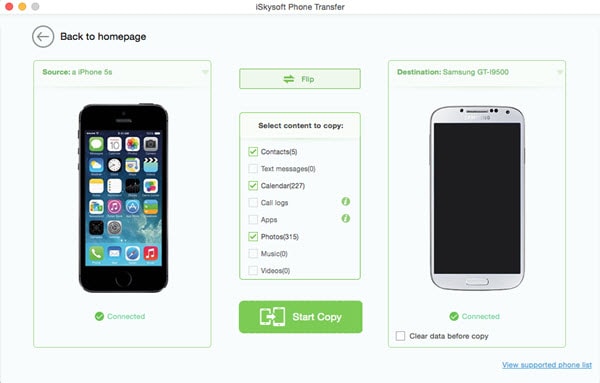 Step 2: Connect your old iPhone and new iPhone SE to your computer
Now get out your USB cable and use it to connect both your old iPhone and iPhone SE to your computer. When the two devices are connected well to your computer, this tool will automatically detect them without any problem. It will also show the data of the device that is the source on the main interface.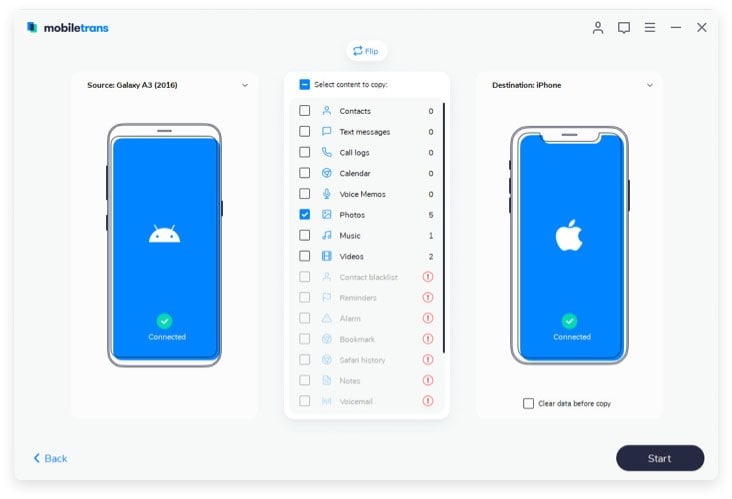 Step 3: Start transferring contacts from old iPhone to iPhone SE
Finally, check the contacts option on the tool. Just click "Start copy" and all your contacts will be transferred to your new iPhone SE within no time.
Though there are also several ways you can use to achieve that, using Phone Transfer is the easiest and most convenient way as it provides more functions. If you want to perform the action of transferring your contacts from your old iPhone to iPhone SE easier and fastest, using Phone Transfer is recommended.