So, no more Blackberry now? Thinking to switch to iPhone 8 or iPhone X? Well! Your decision can't be blamed since iOS provides numerous amazing features and you are not alone who can't stop themselves to get the new phone. But we agree that the first thing you're concern for is how you can transfer contacts, SMS or other data from Blackberry to iPhone 8, Aren't you? There's no need to copy one contact at one time and transfer it to the new device since we have brought some good ways through which you can easily transfer contacts from Blackberry to iPhone 8/iPhone X.
Method 1: The Best Way to Transfer data from Blackberry to iPhone 8/iPhone 8 Plus/iPhone X
A glad moment for all the users will be when they'll get to know that they can transfer contacts from Blackberry to iPhone 8 within just a few minutes. They are just few clicks away in completing the process. All they need to have MobileTrans in their PC and they are good to go. MobileTrans for Mac / for Windows provides much ease to the users to transfer their contacts and data from one device to another with amazing facilities and features.
MobileTrans is compatible with various operating system including iOS, Android, Windows phone, Symbian, Blackberry that makes it a perfect tool.
Not just transferring, it can help in backup and restore data of your phone.
The tool can transfer data wonderfully between Windows, Android, Symbian, iOS or Blackberry.
It's the easiest tool to use and holds enough power to transfer data including call history, contacts, texts, documents and more.
Your data is not going to be altered in any way with this tool.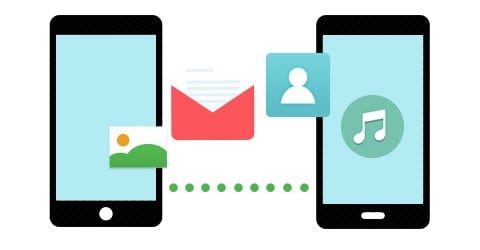 How to Transfer Contacts from Blackberry to iPhone 8/iPhone X with MobileTrans
Step 1 – Install the MobileTrans
Download the MobileTrans first, install it and launch it finally. Connect the devices to your Mac. You may be asked to authorize your Mac on the device for proceeding. A message window may pop-up from which you need to check on 'Always allow from this computer' and click "OK" then.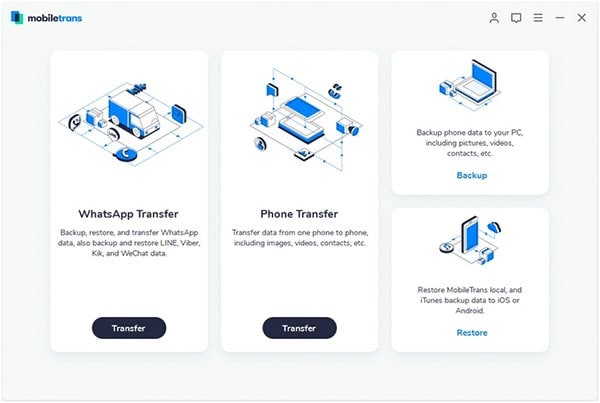 Step 2 – Begin the Transfer Process
After the successful connection of device, hit on "Phone to Phone Transfer" tab and you'll get an interface where both the devices with the data will be showed. The source device will be Blackberry.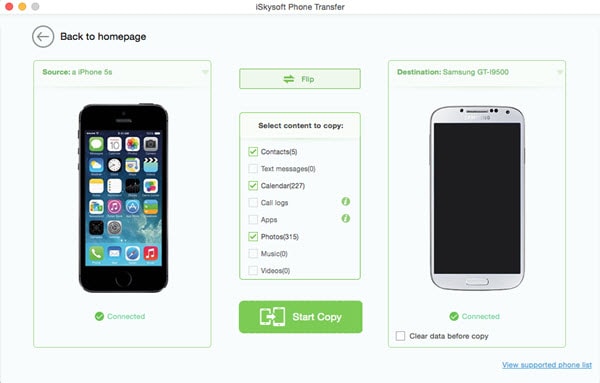 Step 3 – Transfer to the New iPhone
Now, check "Contacts" and other data if you want. Afterwards, click on "Start Copy" button. All your seleted files will begin to transfer to the iPhone 8.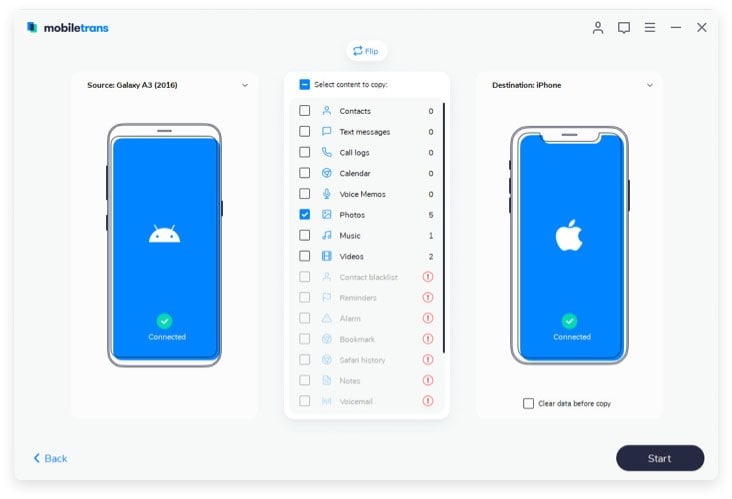 Method 2: Transfer data from Blackberry to iPhone 8 Using Google Sync App
Google Sync is an app that helps in syncing your tablet or phone. it will help you in keeping your contacts safe and will let you access anytime you want. However, 15GBis provided by the Google Account after which you need to pay later for more usage. Here are the steps to get contacts from Blackberry to iPhone 8.
Step 1 – Download the application on your Blackberry device.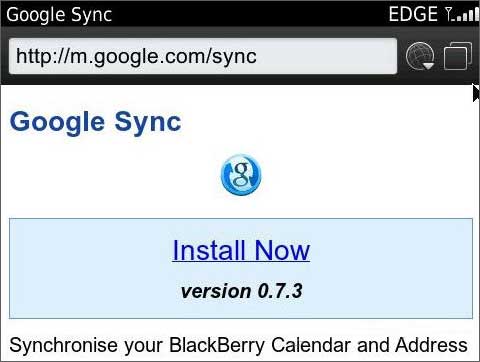 Step 2 – Launch the app now and login with your Google username and password. Subsequently, configure the Sync setup and go to "Sync Now" option and this will copy all your Blackberry contacts to your Gmail account.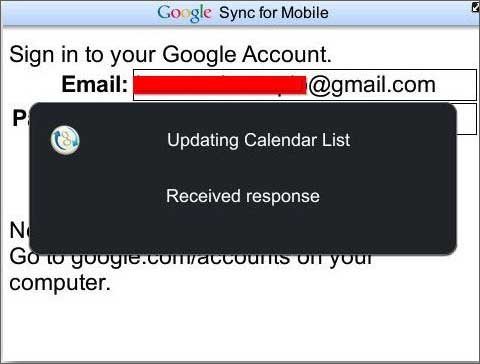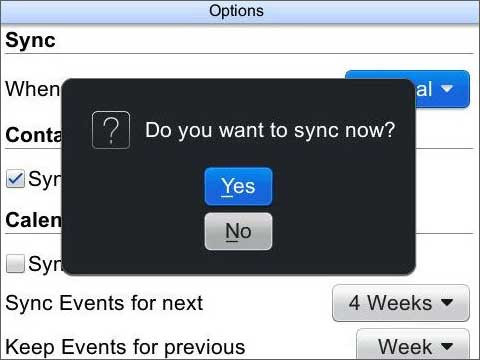 Step 3 – Take your iPhone and open "Settings" and go to "Mail, Contacts & Calendars" > "Add Account" and select "Microsoft Exchange". Follow the prompts by entering your Gmail address, username and password and subsequently click on "Next".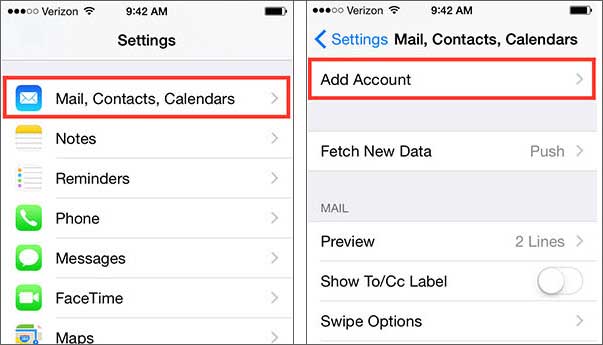 Method 3: Transfer data from Blackberry to iPhone 8 Using Blackberry Desktop
A further way to get the transferring done between iPhone 8 and Blackberry devices is through Blackberry Desktop software. With no more delay, let us show you how to transfer contacts from Blackberry to iPhone 8 using this method. Read the following steps.
Step 1 – Download the software and plug your Blackberry to the PC with USB cable. Launch the software after connecting the device successfully.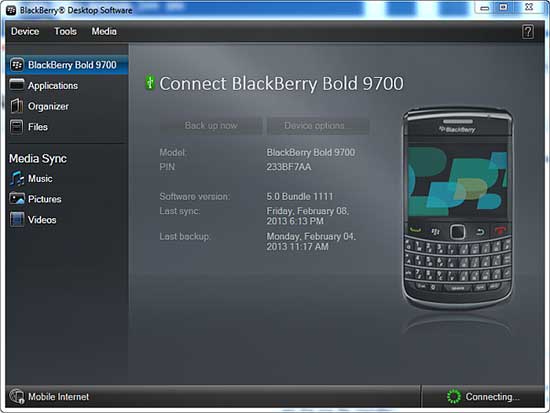 Step 2 – After detection of the device, head to "Device", then "Backup" to backup your Blackberry device. Backup data should have contacts, so please make sure you backup them as well.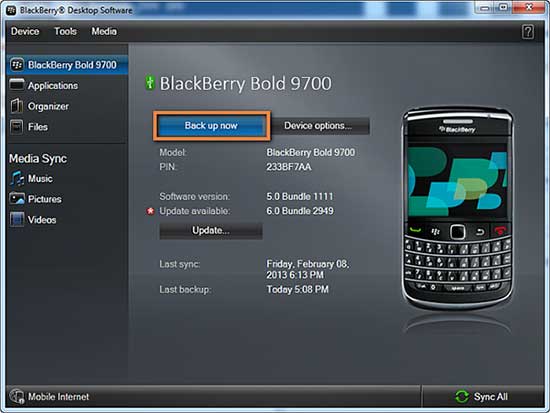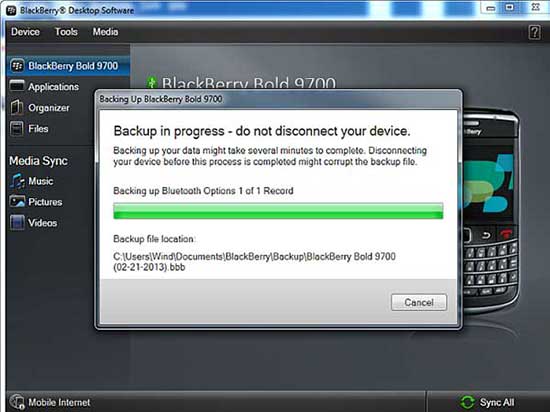 Step 3 – Now, the PC will show all your contacts. The next step would be to connect your iPhone 8 to the PC and open iTunes in it. Go to "info" and tick on "Sync Contacts" box.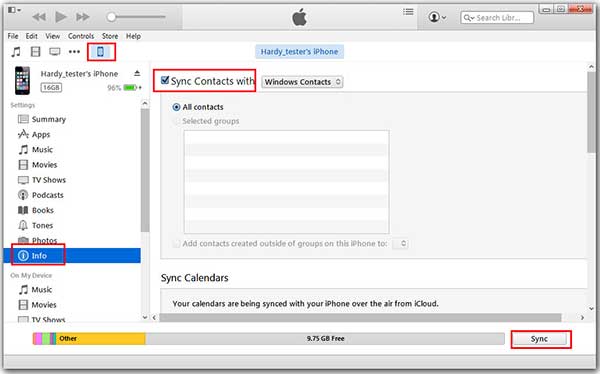 From this onwards, whenever you will sync your iPhone with iTunes, the Blackberry contacts will sync with your iPhone and will be available on it.
Method 4: Transfer data from Blackberry to iPhone 8 Using Blackberry Link
The last method you can try in case above didn't work is to use Blackberry link. It's a software that helps in synchronization of videos, pictures, audios on PC using Wi-Fi network or USB cables. Also, users can backup their phone or update OS using it. The steps to transfer contacts from Blackberry to iPhone 8 are below.
Step 1 – Download Blackberry link and connect your Blackberry phone with PC.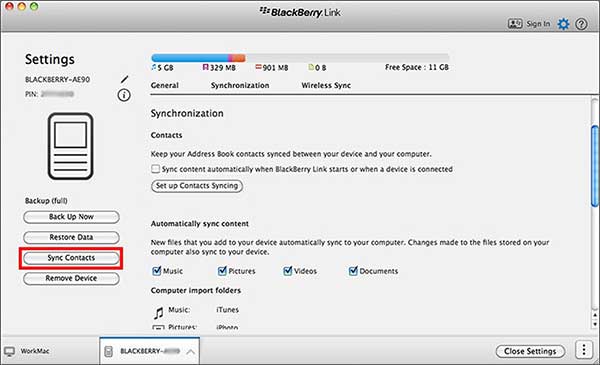 Step 2 – Observe "Contacts/Calendars" on the left side. Now, hit "Set up Contacts Syncing" in the next window.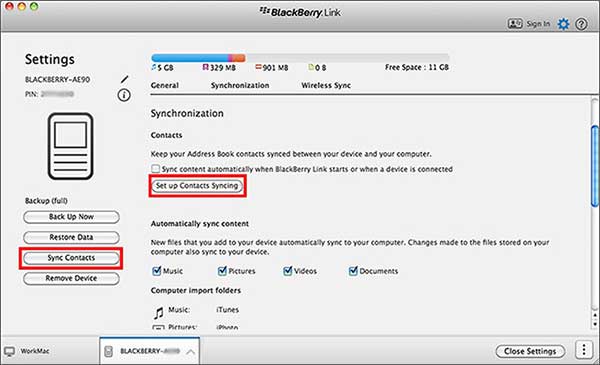 Step 3 – Pick out Outlook or Windows or Mac from drop down menu and hit the "OK" button. Hit on "Confirm" afterwards.
Note: To transfer contacts in iPhone 8, make sure to work these steps right from the setup screen of your brand new iPhone 8.
Step 4 – Now, open latest version of iTunes and create an Apple ID (if you don't have)
Step 5 – In your iPhone sync your device with iTunes via USB cable or Wi-Fi. When you do this, iTunes will begin drawing the contents synced from Blackberry device.
Step 6 – Hit the iPhone and go to "info" tab. Toggle on sync contacts and hit on "Sync". This way, you will transfer contacts from Blackberry to iPhone 8.