With the release of iPhone 8 and iPhone X, there are a large number of people who are planning for it. It is no doubtful fact that the users will be experiencing amazing features with this newly released iPhone resulting in switching from old Symbian or other OS phones to this new one. But what about all the content in the old phone? The article is written for Symbian users who are moving to the iPhone 8 or iPhone X and want their data to get transferred to the new device.
A very simplest method to transfer Symbian to iPhone 8/iPhone X is to use MobileTrans that provides benefits to both Mac as well as Windows users with its dual versions. You can transfer data from Symbian to iPhone 8 effortlessly, safely and without any risk. It helps in transferring various contents from Sympian that includes music, videos, contacts, SMS and more. MobileTrans for Mac / for Windows has easy steps to perform in order to transfer data from Symbian to iPhone 8 which we will provide in the final section of this article. Please have a look on its amazing features first.
This software is powerful enough to support various operating systems like iOS, Symbian, Blackberry or Android.
You can backup and restore your data with this tool as well and that too with no loss of quality.
This is able to work with over 3500 phones and wit various networks.
It helps in recovering the data from iCloud backup too.
Not just that, you can also transfer iTunes to your device with this tool.
This tool promises fast service and no virus or malware attacks using it.
The best thing is it has 30-days money back guarantee if the customer is not pleased with the product.
The phone to phone transfer helps in transferring from:
Android to iOS and vice versa
iOS to iOS
Android to Android
Symbian to iOS
Symbian to Android
iCloud to Android
iTunes/Blackberry backup to Android
Blackberry backup to iOS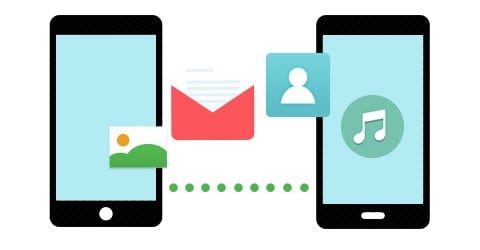 How to transfer data from Symbian to iPhone 8 using MobileTrans
Here is the step by step tutorial for transferring the data from Symbian to an iOS device.
Step 1 – Launch MobileTrans
Please open your browser and visit the official website of MobileTrans and download it on your computer. Installing comes next followed by launching it. You will enter the main interface which is also called the homepage of the software.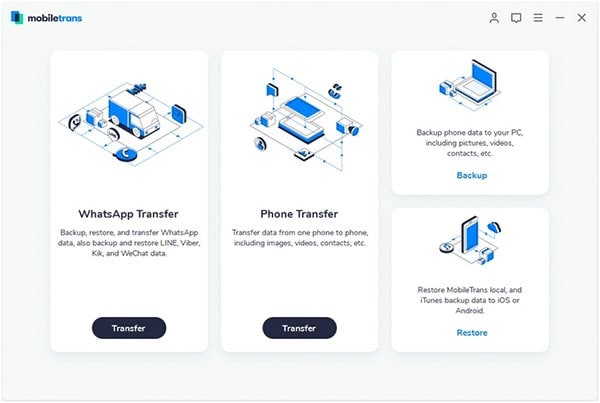 Step 2 – Connect both the Devices
The next step is to click on "Phone to Phone Transfer" button from the main page of the website. After this, you need to connect your Symbian and iPhone 8 to the computer with the assistance of USB cables. The next interface will show your two devices i.e. target device and source device.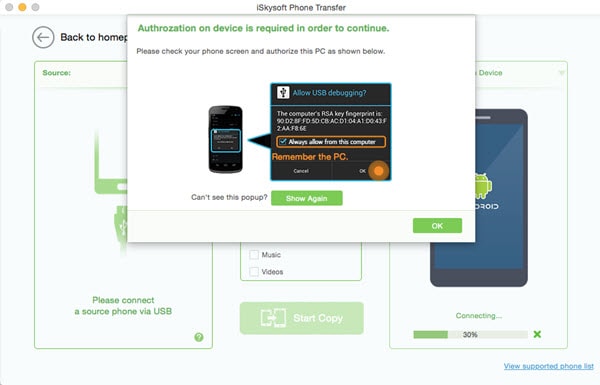 Step 3 - Transfer Symbian to iPhone 8
All your phone data will be noticeable on the screen's middle section. You can check those you want to transfer in iPhone 8. When you will be done with selecting the preferred file types, make sure to hit the "Start Copy" button. After clicking the button, wait for the transmission of the data between the devices. Each file type will show 100% after successful transfer.