Messages can be very vital information that one may decide to store for future reference. Bluetooth and mobile application technology makes it possible to transfer various files between devices but it is almost impossible to transfer messages. Some communication applications have a backup and restore feature that is mostly restricted to one phone at a time. There are various software that can help to transfer messages from iOS 8 to iOS 9 easily.
One such software is the MobileTrans for Mac ( or MobileTrans for Windows). The application stands out from the rest of its competitors as it offers advanced features in a really simple interface. Wondershare can be used in both Mac and windows PC making it more of a universal software. The application also has the ability to support various phones including android, iPhone (iPhone 7), Blackberry and Symbian. The application has the ability to transfer, backup, erase and restore data easily. The official website has an option of either purchasing the phone transfer software or downloading its free version.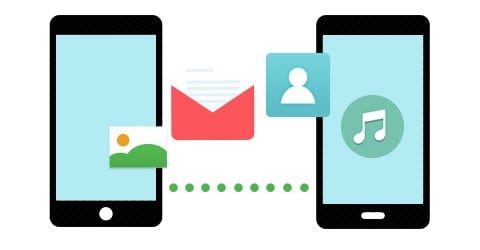 Key features of Phone Transfer
Phone to phone transfer allowing transfer of data and information.
Phone backup.
Backup restore.
Phone eraser.
How to transfer messages from iOS 8 to iOS 9 using
Wondersahre provides an easy and effective way to transfer messages and other relevant information from iOS 8 to iOS 9 (iOS 10 included). Below are the simplest steps that one can follow transferring messages and data through the software.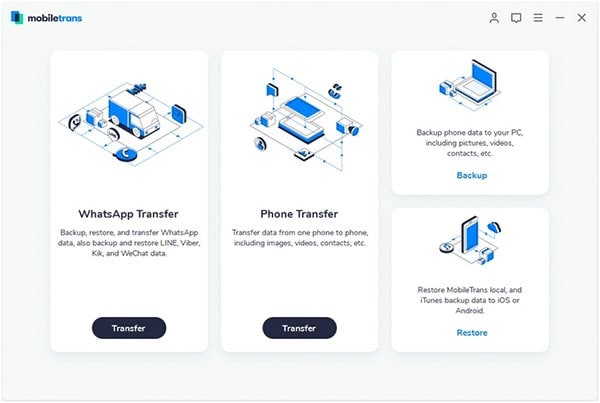 Step 1: Download and install the program
This is the first and most vital step. In order to use application, one should be able to access the program on their computer or laptop. One can go to the phone transfer download site and select on the type of download they want. After downloading phone transfer program one can double click on the installation file and follow the provided instructions to install it. After completing the installation process, double click on the program icon to open and run it on your PC.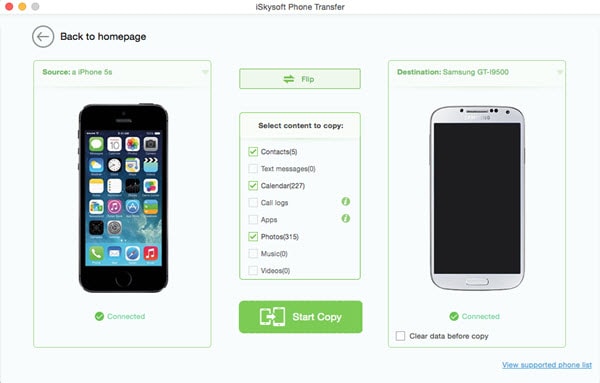 Step 2: Connect the devices
Connect the iOS 8 and iOS 9 devices to your desktop or laptop using their USB cables and then authorize the devices to connect with the PC. At times, the devices may not be visible in the program forcing you to allow USB debugging on your phone.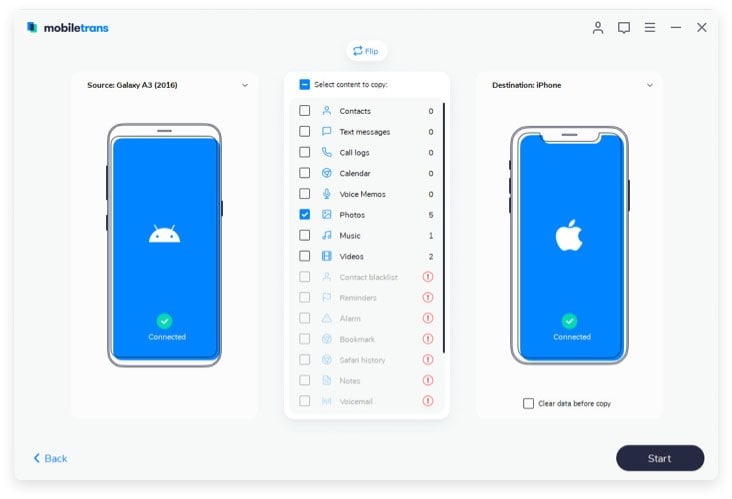 Step 3: Start the phone to phone transfer service
When all the devices are visible and adequately selected, start the phone to phone transfer service. This will in turn produce a new window having various boxes containing options to transfer messages, contacts, and videos among others. In order to transfer messages from iOS 8 to iOS 9, select the message box and click on start copy. Now all one needs to do is to wait for the copy to finish. Now remove your devices and start to use them.