Taking photos with your iPhone is very easy. But when showing them to others, it will be a lot easier if you could use your iPad right? The bigger screen and higher resolution will only make the photos look better. Luckily for you, there are a number of ways in which you can transfer pictures from iPhone to iPad. Some of these methods are quite straightforward and we are going to look at one of the simplest ones here. It all depends on what you want from the software.
How to Transfer Pictures from iPhone to iPad
MobileTrans for Mac (or MobileTrans for Windows) has a unique scanning ability that's second to none. It can locate each and every file on your device with the greatest of ease. It doesn't matter where you've stored these files or whether they have been deleted already. If they are on your phone, the software will locate it for sure.
Key Features of Phone Transfer:
This simple tool can be used to transfer apps, contacts, messages, call logs, photos, videos, etc. with just one click effortlessly between iPhones, Android smartphones and any other tablets or branded smartphones.
If you use this software, you'll permanently erase all of the data on your phone and no one will be able to view it again.
This program also supports to backup your phone data to Mac or your computer. And you can restore the data later.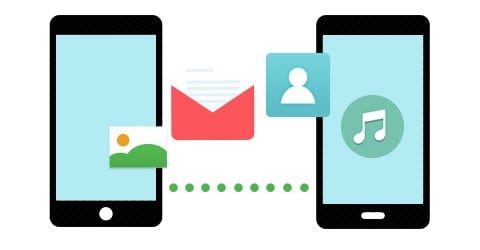 Step-By-Step Guide to Transfer Pictures from iPhone to iPad
Step 3

Choose Transfer Mode

Once connected, you can initiate the transfer of images from your iPhone to your iPad with just one click. First, click "Phone to Phone transfer" tab, you will see a list of all of the images on your iPhone. You can confirm that everything is there.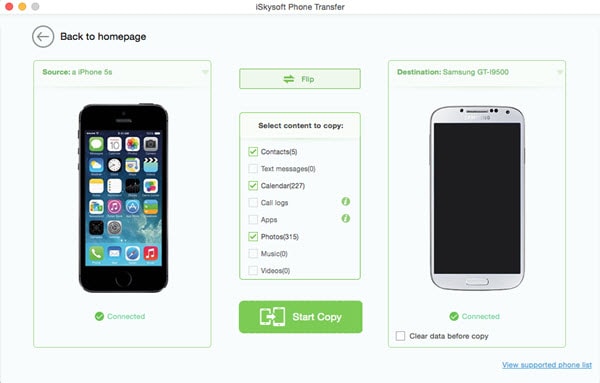 Step 4

Transfer Pictures from iPhone to iPad

Finally, you can click the "Strat Copy" button and all of your images will start getting copied. You just have to sit back and wait for all your images to be copied to your iPad. Once it is done, all of the images from your iPhone will be on your iPad as well. It's as simple as that.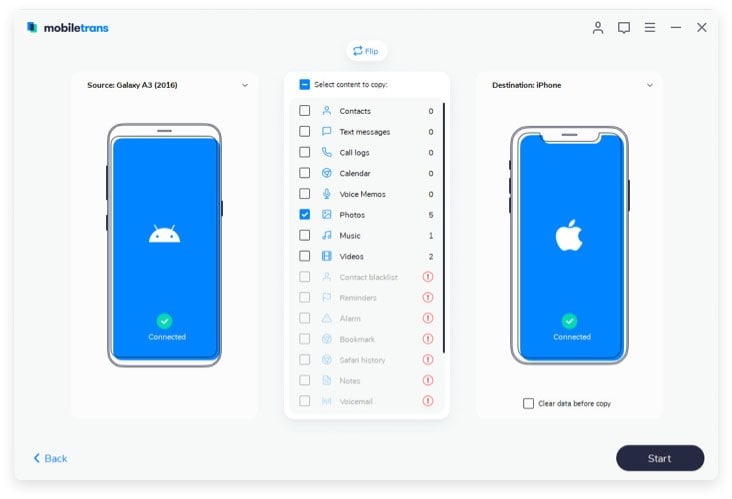 So what are you waiting for? Go online and download the software right away.