Can I make a video slideshow with iPhone photos on Windows 10? Sure, you can make iPhone video slideshow in Windows 10 with the right slideshow maker. Below guide we will show you how to make iPhone video slideshow on Windows 10 with ease.
The Best Software to Make an iPhone Video Slideshow for Windows 10
iSkysoft Slideshow Maker for Mac (or iSkysoft Slideshow Maker for Windows) is arguably one of the best software programs in the market for making iPhone photo slideshow. It has very unique features that include background music to help set a good tone for your slideshow, text effects for setting captions in regard to color, font, style and size as well as red-eye removal. The other standout features of iSkysoft Slideshow Maker are DVD menus that suit any type of occasion and transition effects that come as 2D and 3D.
Take every opportunity offered by iSkysoft Slideshow Maker to personalize your iPhone photo video slideshow. The process of creating slideshows is very fast and easy which is a reason why iSkysoft Slideshow Maker should always be your top priority. Additionally, you can easily share your photo slideshows on any platform including online allowing friends to share in your best moments.
people have downloaded it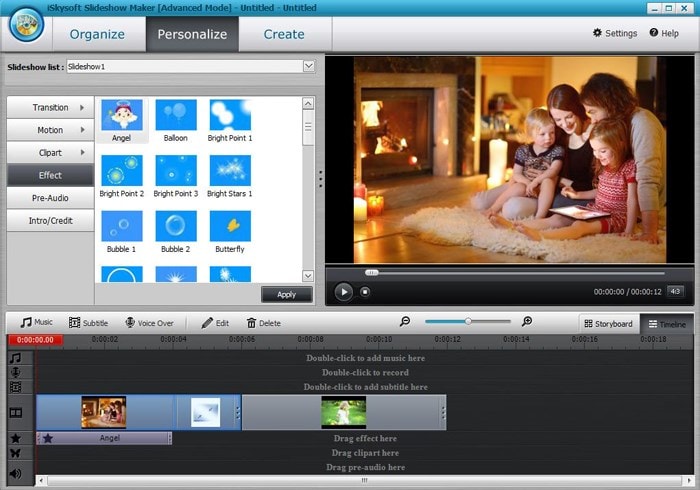 How to Make an Video Slideshow with iPhone Photos Using iSkysoft Slideshow Maker
Step 1
Import iPhone Photos
Download your photos to your PC in readiness to making your slideshows. To do that, have the iPhone plugged in to the PC and then open the folder marked "My Computer". Search until you get the icon for your iPhone and open it to see all the photos. From that, choose those that you are downloading to copy and paste to the right location of the PC. With that done, you will have transferred your photos successfully and ready to start making slideshows. Click on "Add Files" and put your photos into the iSkysoft Slideshow Maker.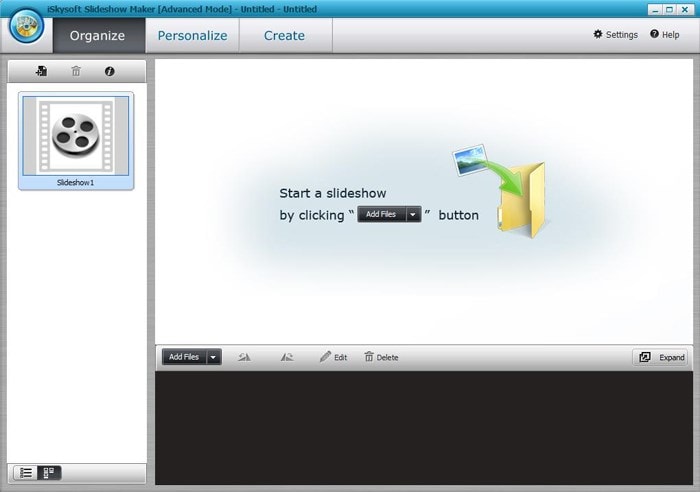 Step 2
Customize Your Photos
Ensure all your photos have been customized as you may have wished before proceeding. Preview them once more to be sure they are the right ones. From the menu tab where you will have the privilege of selecting any menu template that impresses you.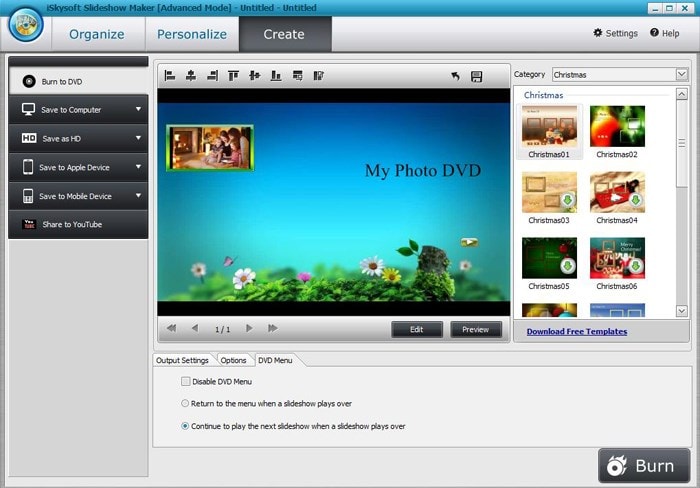 Step 3
Save iPhone Video Slideshow
To watch your slideshows on your device you will need to click on "SAVE TO MOBILE DEVICZE" or "SAVE TO APPLE DEVICE". After that, you can enjoy them wherever you are and at any given time.