I want to edit videos on my Sony CX405 Handycam, who can help?
Everybody loves quality content and videos are part of the content that you can share online. Therefore, if you have video that you have shot on your Sony CX405 Handycam you must ensure that you edit them before sending to friends or family. With Sony CX405 Handycam you will only get basic video editing features like video stabilization and shaky hand effect hence you look for an alternative to edit your videos. The best video editing software that you will need is Filmora Video Editor.
Best Sony Camcorder Video Editing Software - Filmora Video Editor
Filmora Video Editor is the best Sony camcorder video editor since it allows you to import videos from a camcorder. Therefore, when it comes to moving files to this editing software it is very simple. Other than that, you can still upload files from your local storage, from mobile device or download them online for editing. Moreover, Filmora Video Editor is built with basic video editing features and advanced editing options that you can ever think of. It is not just videos; this software can also edit audios and also images. In the next part below, we have listed some of key features that you ought to know that Filmora Video Editor possesses.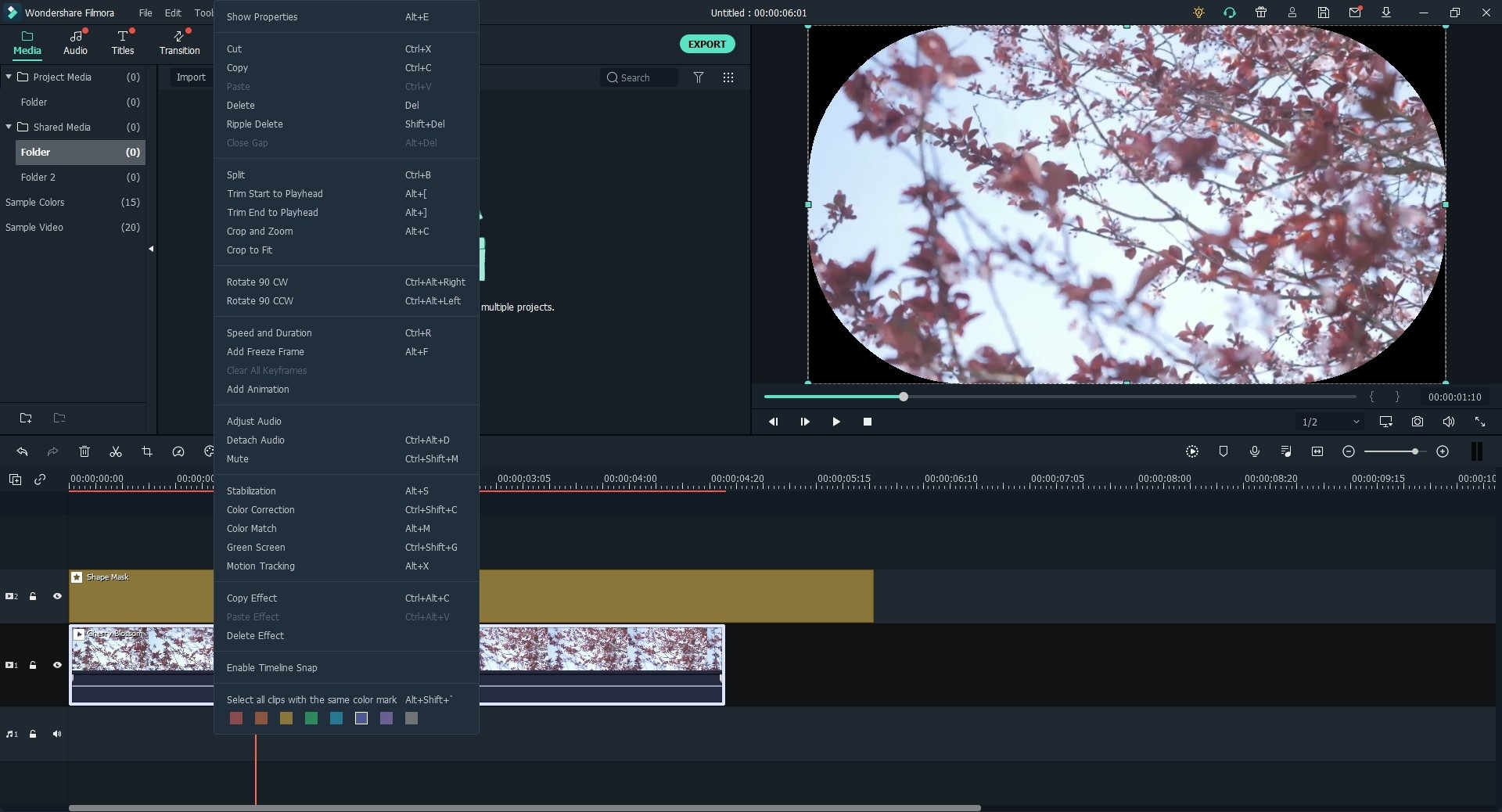 Filmora Video Editor comes with basic video controls that allow you to; trim, split, mute, crop, rotate as well as adjust brightness, contrast, hue and aspect ratio.
It is also integrated with several overlays, transitions, elements and filters with a surety of new ones being updated often.
It is also built with a free music library with various songs that you can insert to your project.
Filmora Video Editor also has advanced editing options like the split screen, play in reverse, green screen, colour tuning event, power tool among others.
Its inbuilt recorder can record your PC screen activities, webcam and your voice on the microphone.
With its stand-alone action cam editing option, you will get an instant cutter, colour tuning effect, speed effect and fix and correction functionalities.
Step-By-Step Guide to Edit Sony Camera Videos Using Filmora Video Editor
Step 1. Connect Sony Camera to the Program
Launch Filmora Video editor on your computer and the connect the Sony Camera to the computer using a USB cable.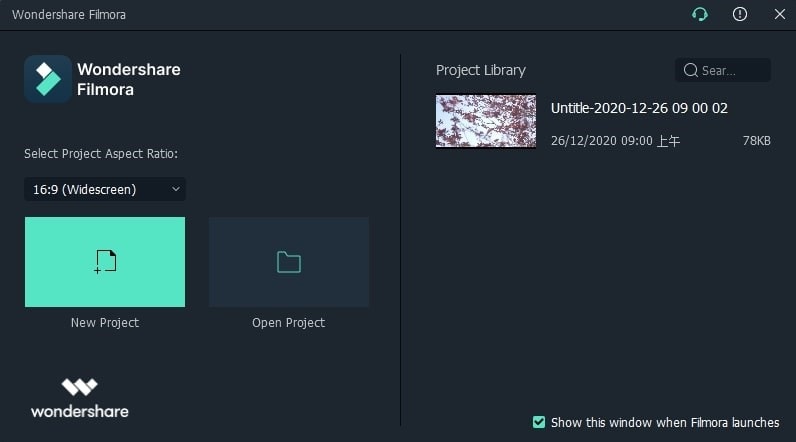 Step 2. Import Video
Once the you have connected the Sony Camera successfully, now click on "Import" button on the program window. Choose "Import from Camera" option and you will be able to access the videos on your camera. Select the desired video and upload.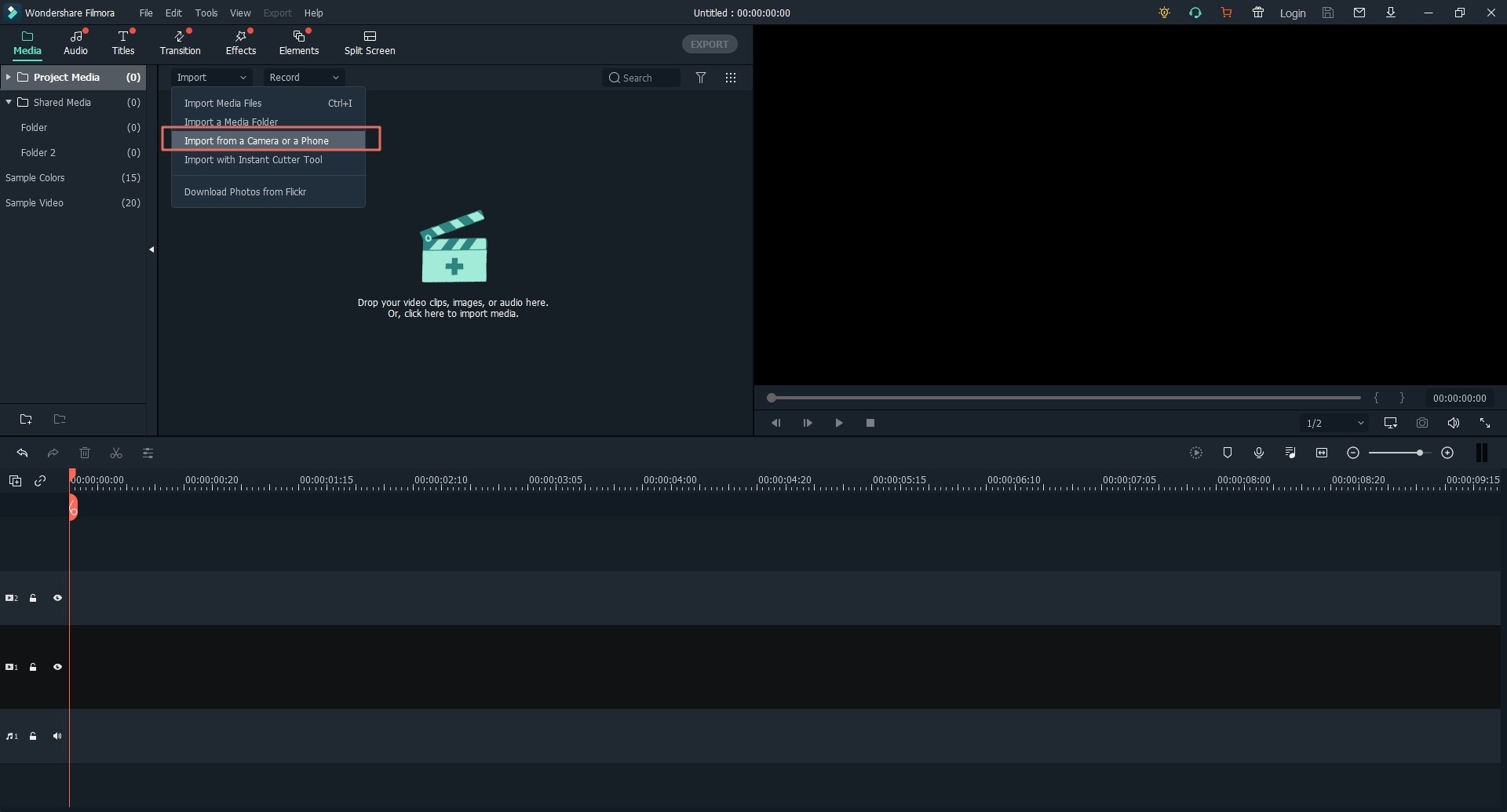 Step 3. Start Editing Sony Camera Video
Now drag and drop the Sony Camera video to the timeline at the bottom of the window. You can then begin to explore the editing features.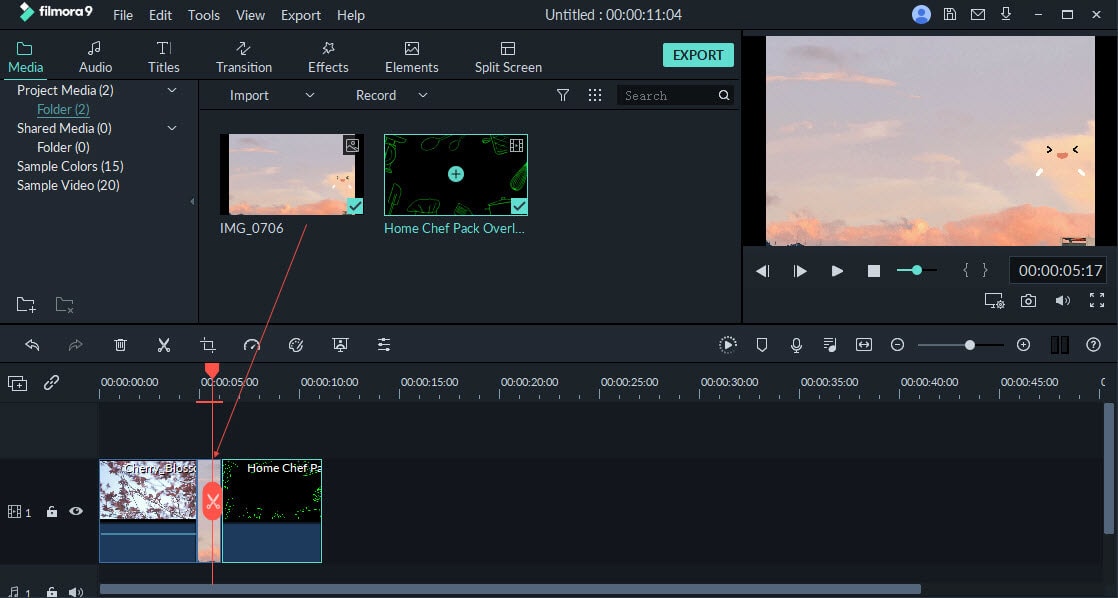 To add effects to video move to the effects menu at the top left of the screen and preview the effect. Next drag and drop the video to the timeline on the video and it will be added automatically. You can the preview and just the settings.
When you right click on the video on the timeline, you will be able to crop and zoom, split, mute and detach audio from the video.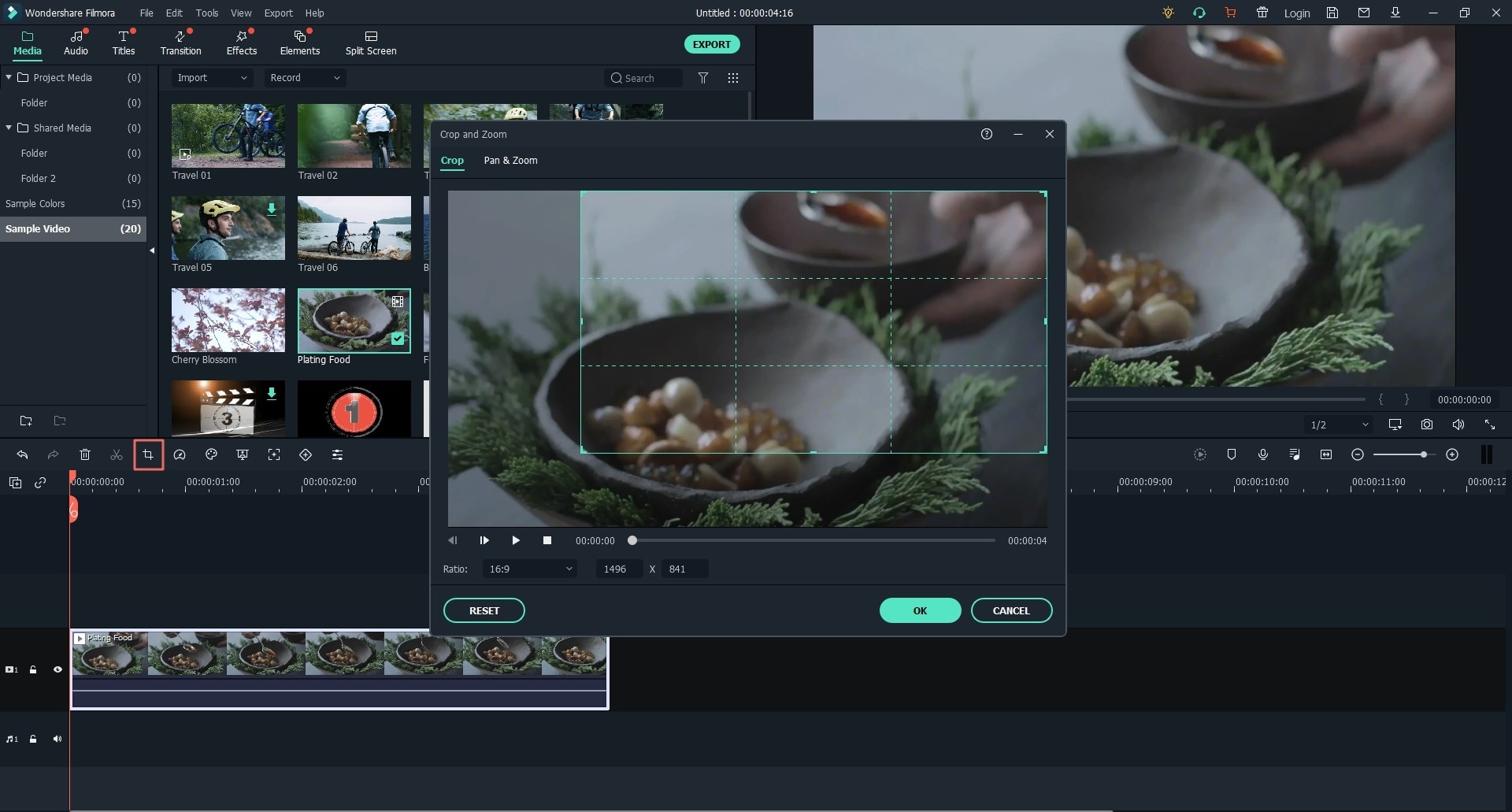 For basic editing like adjusting aspect ratio, contrast, and hue just right on click on the video and click on "Edit" and you will be able to get these settings.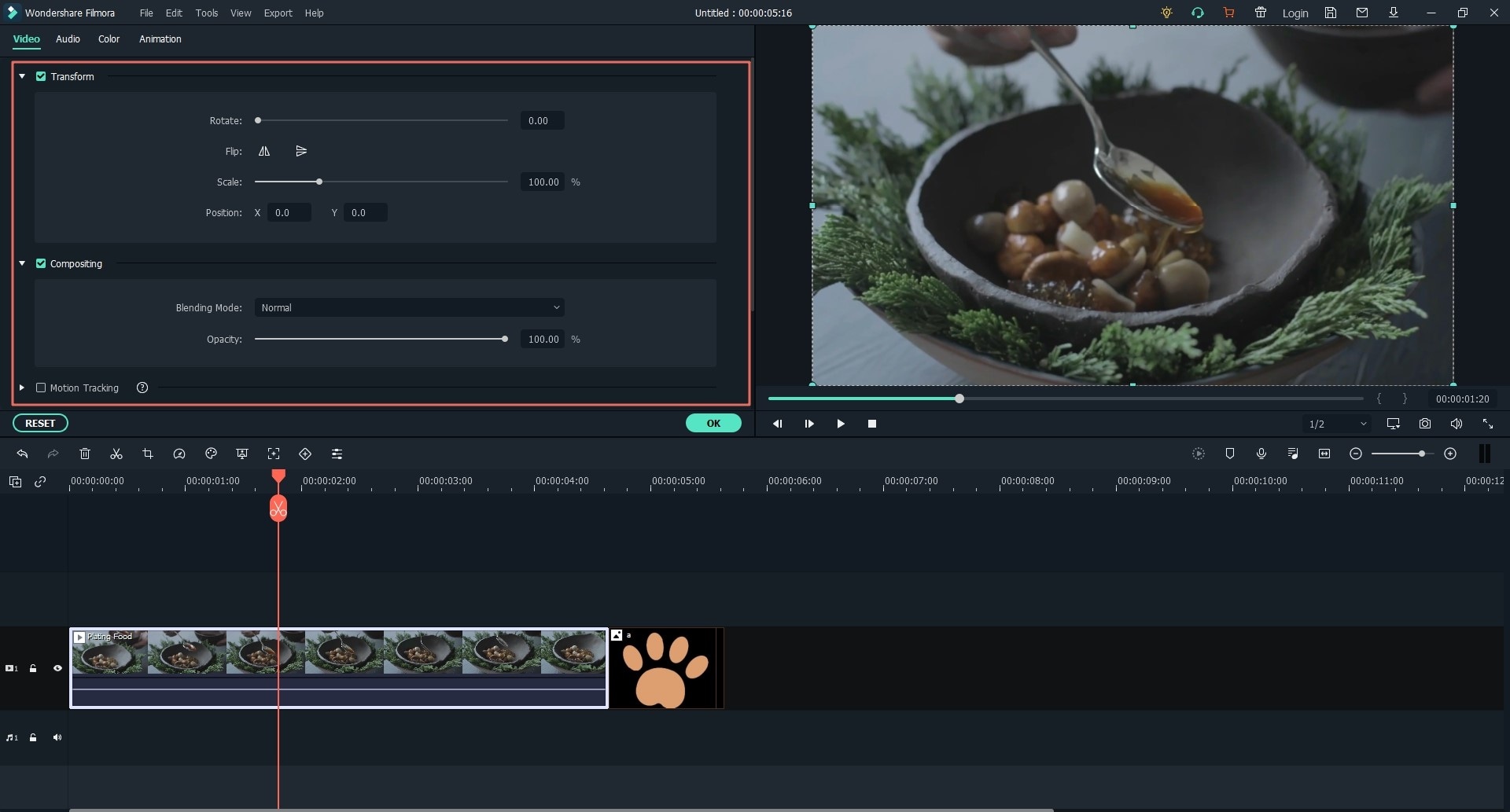 To split screen of the video, just hover the cursor to the formatting toolbar at the top of timeline and click on split screen option.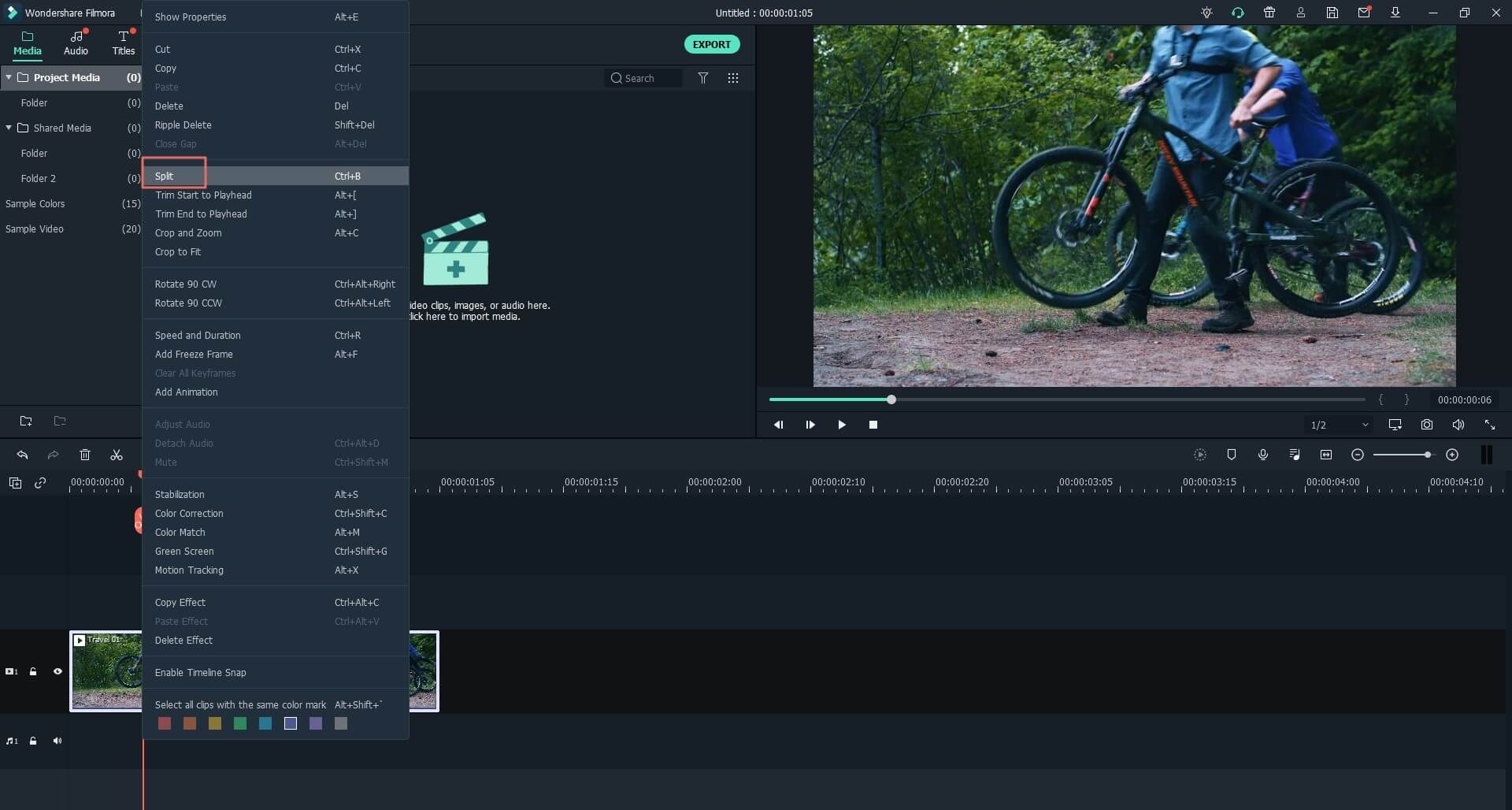 To add background music, click on "Music" icon and explore the music from the inbuilt music library and insert to your video. You can explore other editing features that you want and preview them before saving the video.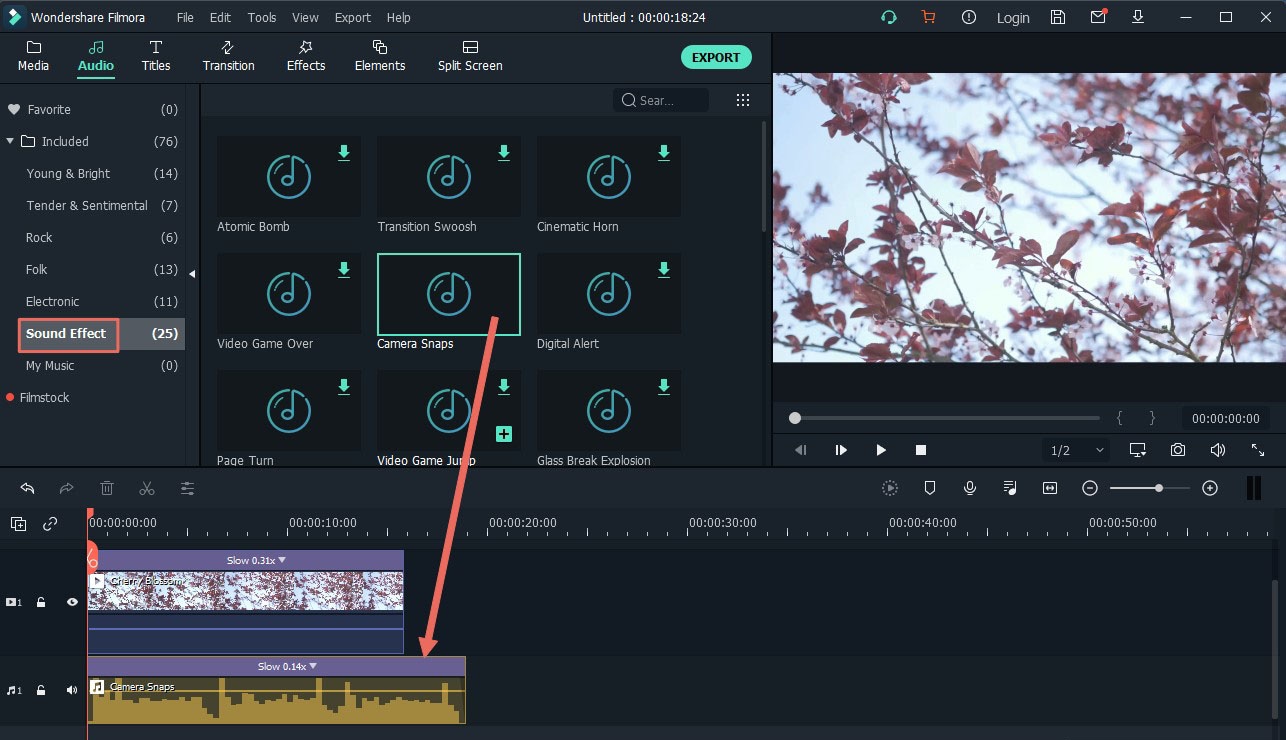 Step 4. Export the Edited Sony Camera Video
When you are done editing you can the click on "Export" button. From there select "Output" to save the video on your computer although you can share them online or save to a device. Choose the desired output format and ensure you have named it properly before clicking on "Export" button. By doing so, you will have saved the Sony Video on your computer.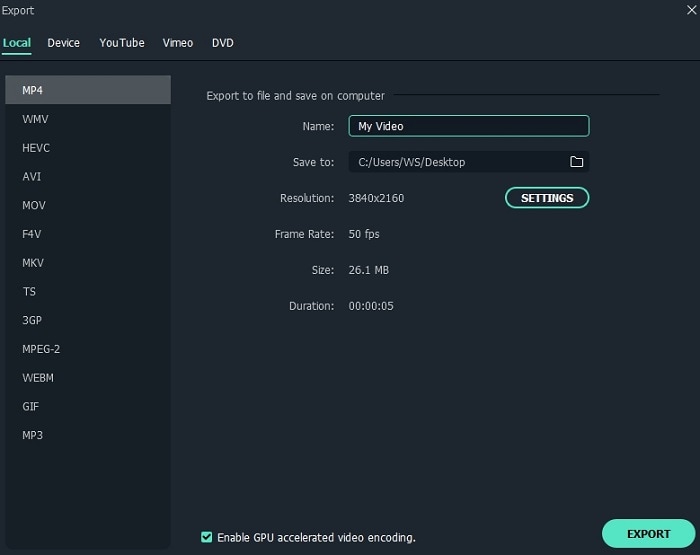 ---
Another Free Sony Video Camera Editing Software That You Can Use- VideoPad Video editor
Besides using Filmora Video Editor you can also use VideoPad Video Editor by NCH Software to edit your Sony Camera videos. If you are a video editor and you are working on a low budget then you need to for this free video editor. With VideoPad Video Editor you will not only create videos but also edit videos from your computer. Just like any other commercial video editor, VideoPad Video Editor is designed with an intuitive interface alongside with functional editing options.
This editing tool is built with amazing effects and transitions that you can apply to your video. You will not just add effects and transitions but also edit them on your video. Other than that, VideoPad Video Editor allows you to add texts and titles to your videos. Furthermore, this video editor allows you to auto-tune colour, adjust visual effects, play videos in reverse, stabilize videos, create GIF loops, and add images to videos.
Moreover, VideoPad Video editor is built with audio controls that enable you to edit audios and share them online to Facebook and YouTube directly. Furthermore, you can also export edited projects to devices and different files formats including HD formats.
Although VideoPad Video Editor might not have many effects and ability to edit 4K videos effectively, you can still use it and come up with well-edited videos.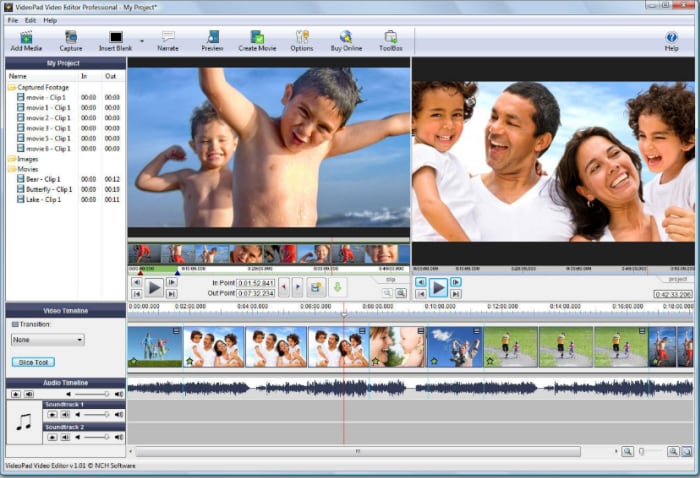 ---
Why choose Filmora Video Editor
However, when you compare two video editing software, Filmora Video Editor stands out as the best Sony Camera Video editor due to its functionalities. It is more advanced compared to Movavi Video editor when it comes to effects and usability. Additionally, with Filmora Video Editor once you have purchased you will get free lifetime updates such as effects and supported formats. Also, Filmora Video Editor has a responsive customer support and the software is easy to download and install. Try this software and edit your videos perfectly.