As a blogging tool, Tumblr is not only very popular but can be one of the best ways to promote a business, a product or service easily. To do that effectively, most Tumblr users have opted to use photos as part of their blog posts. Well-designed photo graphics can make a big impact in how audiences respond to a blog posts.
But it will not do to just post a photo as is. You want to add text to the image to make it fit in more with the blog subject. You may also want to alter the photo itself, changing the color or cropping or removing parts of the photo. The following best 5 tumblr photo editors for Windows can help you do that and more.
Top 5 Bset Tumblr Photo Editor for Windows
#1. Filmora Video Editor
For a photo editor that can also edit videos, you may want to look at Filmora Video Editor & Filmora Video Editor for Mac. This best photo editor for tumblr provides a comprehensive set of tools that are designed to help you turn your photos and videos into works of art. With images, you can change the color, apply filters, crop and adjust the lighting to produce just the right effect.
But it is in video editing that Filmora really excels at. Filmora has come up with tools that can allow users to share their message on a beautifully designed video. You can edit all aspects of the video including the color, brightness, audio or even trim and combine different videos into one.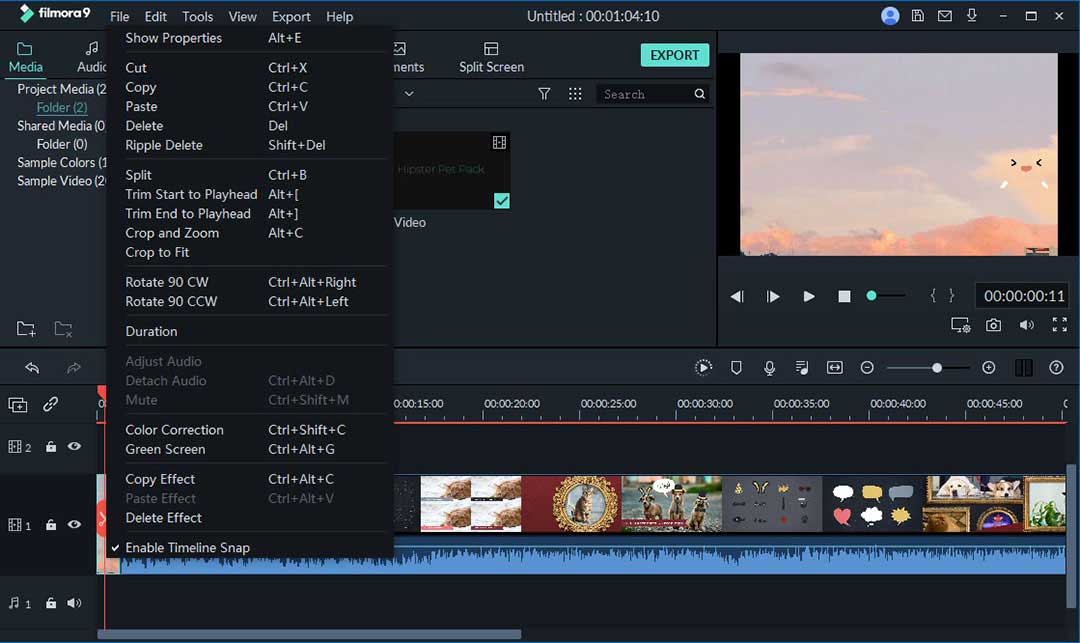 Key Features:
With a clean and simple user interface, using Filmora can be a breeze even for the beginner.
It comes with numerous photo and video editing tools from the simple filters to the ability to edit the audio on a video or use a Green Screen to change a video's background.
You can use it to create a simple video of all your photos.
Importing videos .or images into the program is quick and easy.
It has a free trial version.
You can purchase more effects from the Filmora effects store.
---
#2. Adobe Lightroom CC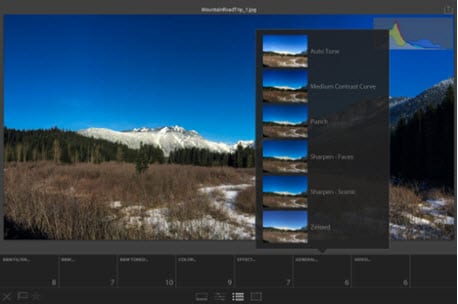 Adobe Lightroom CC gives you an advanced way to edit photos, providing users with all the necessary tools you'll find on Photoshop. With this tumblr photo editor, you will not have the all too common problem of misplacing RAW files. You can store images on your computer or mobile devices. You can also automatically transfer photos you've taken on your phone to Lightroom.
Pros:
Provides a clean and simple way to edit photos with numerous photo editing features.
Has superior photo organization tools.
Designed to edit all aspects of a photo.
Cons:
Not offer the Lifetime License
Learn more >>
---
#3. PaintShop Pro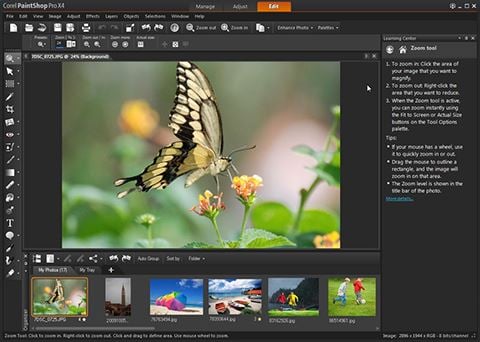 It is one of the most popular Photoshop alternatives for PC maybe because unlike Photoshop, you can purchase a life-time license. Photoshop has more editing features that PaintShop Pro but this program has recently received a makeover that is bound to improve it significantly.
Pros:
Provides numerous photo editing tools.
Its screenshot capabilities are a good addition.
Offer the Lifetime License.
Cons:
Have to pay extra for the PaintShop Pro Ultimate to get more advanced professional-grade photo editing.
Learn more >>
---
#4. Adobe Photoshop CC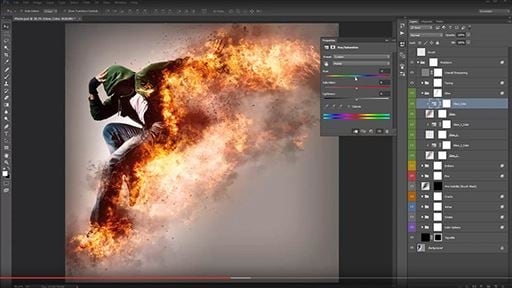 Perhaps the most important is Adobe Photoshop CC ability to combine some of the best and most professional tumblr photo editors in a simple-to-use interface. It has features that can turn an ordinary photo into one of the most impressive graphics for Tumblr.
Pros:
As a feature-rich image editing program.
Able to enhance an image in several ways.
It has numerous tutorials to help new users.
Cons:
Have to pay a monthly subscription.
Learn more >>
---
#5. Photoshop Elements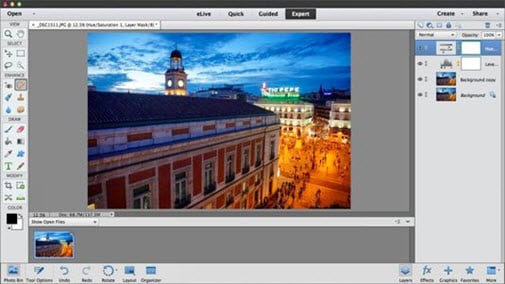 If you are looking for a more basic option, Photoshop elements is a tumblr photo editor that offers a quick way to edit photos quickly. A recent update has also included more organization tools, improved editing tools and the option to print the edited images or share them on social media.
Pros:
Has powerful image organization tools.
Support directly sharing edited photos to social media.
Allows printing the edited image.
Cons:
Learn more >>
---
Final Thought
The above has introduced 5 tumblr photo editors for you. Relatively speaking, the products of the Photoshop series are more suitable for professionals who editing Tumblr photos. However, if you are a video or photo editing enthusiast or beginner, we recommend that you use Filmora Video Editor to edit Tumblr photos efficiently.