VirtualDub is a free video editing software for Windows platform. Its fast video processing capability and support for extensions make it an ideal choice for both amateurs and professionals. The biggest advantage of VirtualDub is that the user can easily control every aspect of the audio/video adjustment, including adding special effects, customizing transition, etc. So it is a real shame that there is still not VirtualDub for Mac yet. If you are looking for the VirtualDub for Mac (macOS 10.13 included), look no further and Filmora Video Editor will be the perfect alternative, which can runs both on Mac and Windows.
The Best Alternative to VirtualDub for Mac - Filmora Video Editor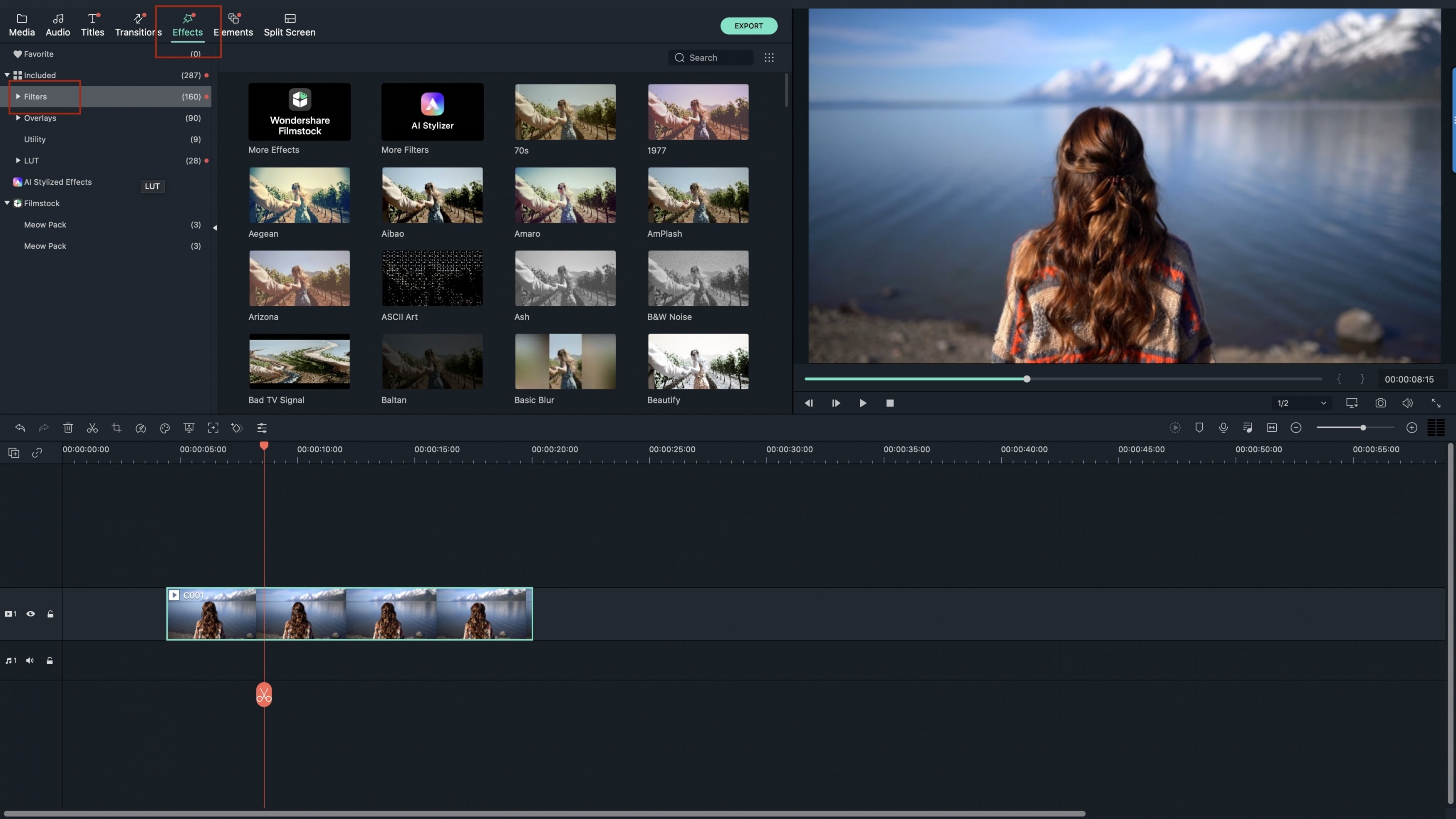 Filmora Video Editor is not doubt the best alternative to VirtualDub Mac (macOS High Sierra) as it's an amazing video editing tool that not only let you crop, split, trim, merge, and rotate videos, but also offers great features for you to export professional-looking videos even you're a newbie. It is able to stabilizes your video and play the videos in reverse. And more than 300 special effects available for you to make a captivating video: filters, overlays, motion graphics, transitions/credits, and titles. More effects are added regularly.
Key Features of Filmora Video Editor:
Supports almost all the popular video formats, audio files and images. No incompatibility issues;
Hand-picked filters, overlays, motion graphics, titles, intro/credit. More effects are added regularly;
Special effects, like green-screen, split-screen, face-off, etc. are available as well;
Export video in multiple formats or directly optimize videos for YouTube, Facebook, Vimeo, etc;
---
How to Use VirtualDub for Mac Alternative
Intuitive, Eye-Delighting User Interface
Filmora Video Editor features a minimum user interface free of abstruse options and settings. Every option is self-explanatory, and with a few clicks of your mouse, you can create the most absorbing videos for sharing. Clicking on the Resources button will open up a small file browser, and you can see all the multimedia files stored under your Mac's Movie folder. Videos and audio can be played back right within the small browser without opening a player for it. Other shortcuts next to the Resource button includes Delete, Trim, Crop, etc. Thanks to these shortcuts, most of editing and customizing can be done in a few clicks. Importing files is also made extremely easy by the intuitive drag-and-drop functionality, which enables you to drag files from folder or from folder directly to the workspace.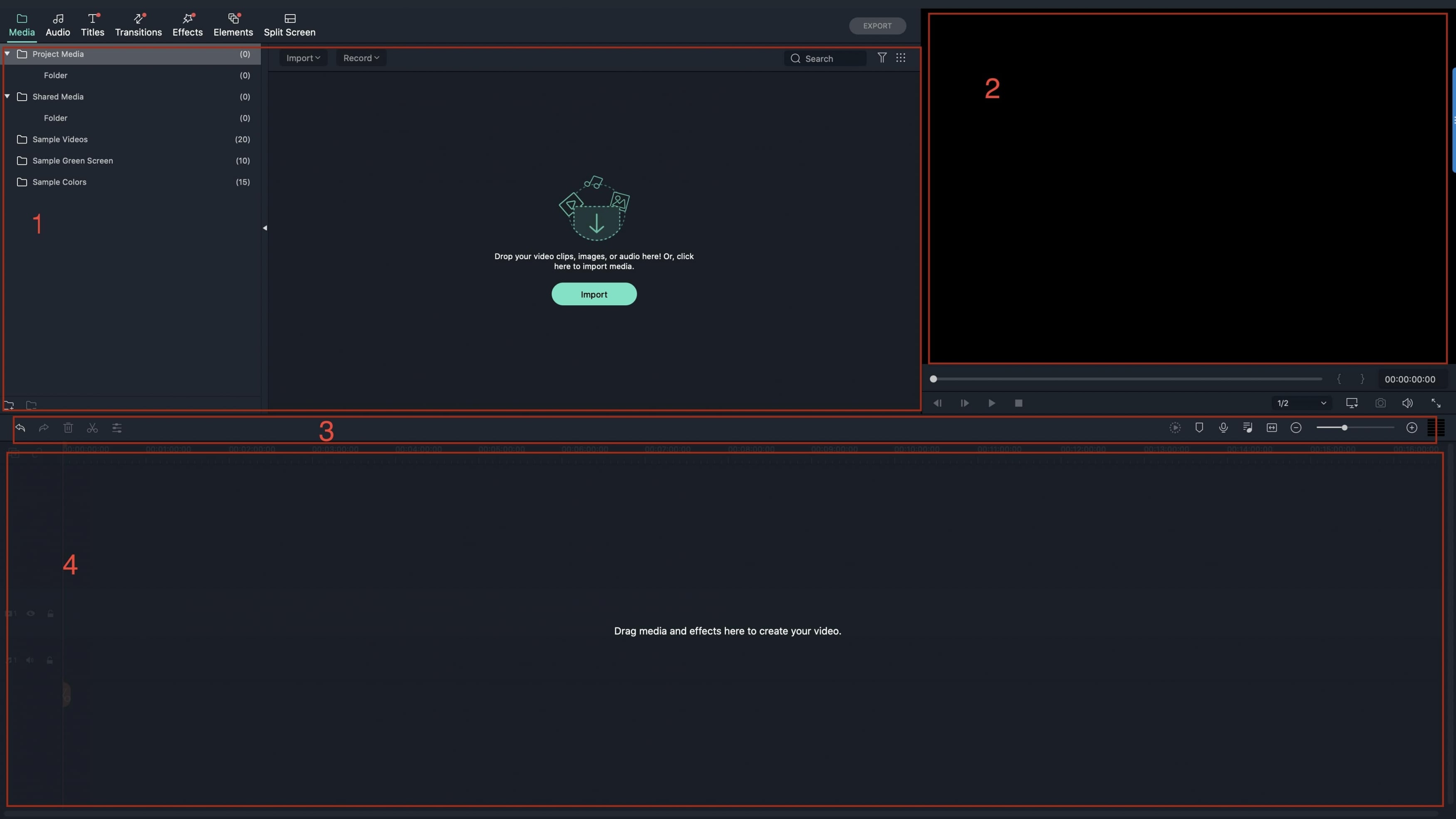 Easily Create an Unique Video with Filmora Video Editor
With Filmora Video Editor, you can choose to customize whatever part of the video you wish. Want to prefix Intro/Credits to the video so as to make the homemade video looks like a real film? Not only will you be able to add Intro/Credits to your video but also customize the way they appear in your video. After making a change to the video, you can preview it to see if you get what you want. Filters, overlays, motion graphics, titles, and background music are for you to choose freely.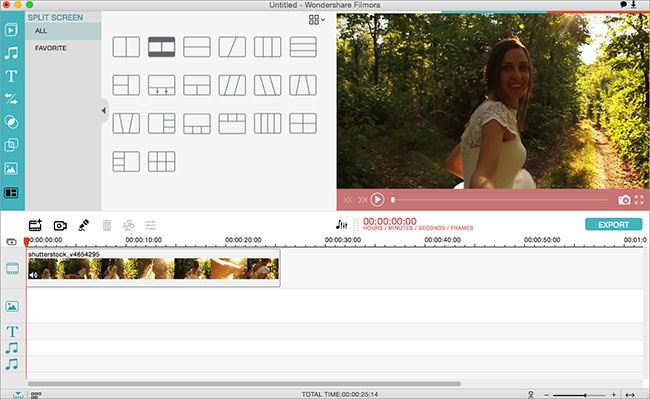 Export Your Video to a Variety of Formats
In the output settings interface, there are 4 output options. If you want to take the video with you on your iPhone, iPod, or iPad, just select the specific device and the program will optimize parameters so that the exported video fits your device perfectly. The built-in YouTube uploader makes it easy to upload video to YouTube. Fill in your login credentials, then write a short description of the video and click the Create button to upload. In addition, you can also export your video into DVD media format. A large arsenal of codecs allows you to convert to and from most of the popular media formats.