One of those attractive features iPad have of course is that there are numerous applications you can install to enhance your experience. As a 'revolutionary' touch-screen, tablet-style computer, iPad is great to watch movies on the move anywhere and anytime. And here the top 6 free cool video applications are collected to get the most out of your Apple iOS device:
1. Top 10 Video Apps for iPad - ABC Player
ABC, ABC, let's start from ABC. This is a free iPad video application which provides free episodes and over 20 daytime and primetime shows. And these videos can be streamed directly to the iOS device. After the installation of the ABC app, you can select the ideal video, tap on it to watch. But there are mandatory commercials in 30 seconds you have to watch every 10-15 minutes. If you are in USA, the free video app for iPad is available to download via App store.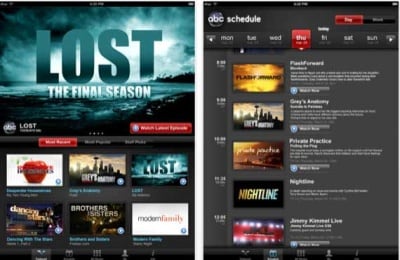 2. Top 10 Video Apps for iPad - Joost
Joost is also a free iPad video app which provides you the latest celebrity news and gossip, action sports, music videos and more. There is a category of "Most popular" offered for you so you can acknowledge what kind of video others are watching.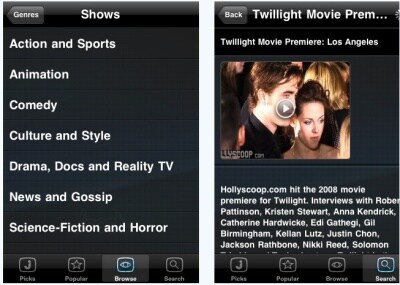 3. Top 10 Video Apps for iPad - Yahoo Entertainment
You might watch movies or videos on Yahoo Movie. And this iPad video app, say, Yahoo Entertainment is developed by Yahoo to give you a quick access to Yahoo Movies. TV listings guide, entertainment news and video hub are provided.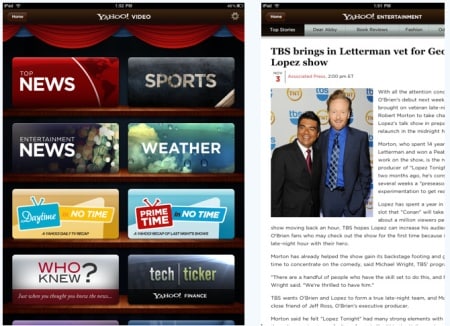 4. Top 10 Video Apps for iPad - BBC News
Well, BBC News is possible to be the most outstanding international news center. So if you'd like to watch the latest news videos from BBC, this BBC News video app is a must for you. You can browse news video stories by geographical regions or categories. Yeah, there are news video about business, technology, entertainment and sport you can watch just like you used to do in the website of BBC. In addition, you can personalize the BBC News application and download the contents for offline entertainment.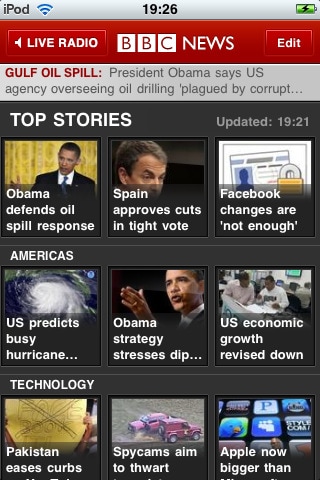 5. Top 10 Video Apps for iPad - AirVideo
AirVideo is a video application for iOS devices, by transferring movies and videos from your computer including Mac and PC to iPad or iPhone. But this is not a synchronization work. It only play your computer videos on your new iPad over air. Moreover, if the video on your computer are in incompatible formats with new iPad, the player would perform a video conversion "on-the-fly" in real time as you watch it.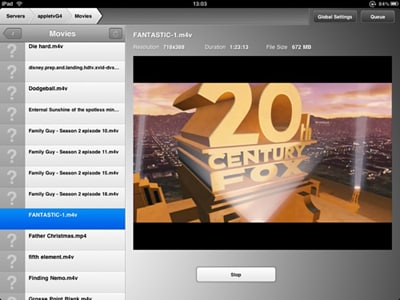 6. Top 10 Video Apps for iPad - FRANCE 24
This is also a free video app like BBC News by providing news videos. What's directly is that FRANCE 24 video app offers the latest newscast, world weather forecast, business report, and sports flash which are also can be find in FRANCE 24's three channels.