Photo slideshow app can help you create eye-catching slideshows of your favorite photos for playback on your smartphones, PC or for sharing with your friends on social medial or video sharing sites. In this article, we have featured top 10 free photo slideshow apps for iPhone and Android that have received several positive reviews from users.
Read also: Top 10 Free Slideshow with Music App for iPhone and Android
Part 1: Top 5 Free Picture Slideshow App for iPhone
1. Photo Slideshow Director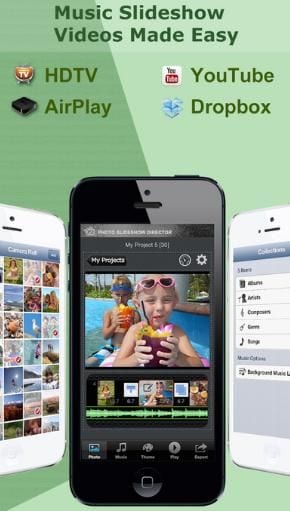 "Wow" your friends with amazing photo and video slideshows by downloading FilmoraGo, one of the most popular slideshow with music apps for iOS.
Photo Slideshow Director is the best photo slideshow app for iPhone allowing you to create fantastic slideshows from photos on your iPhone and iPad. With this program, you can add pan / zoom effects, dynamic transitions and favorite background music and then save the slideshows as HD movies. This app also allows you to share your slideshows on Facebook, YouTube, Dropbox and SkyDrive.
---
2. PicPlayPost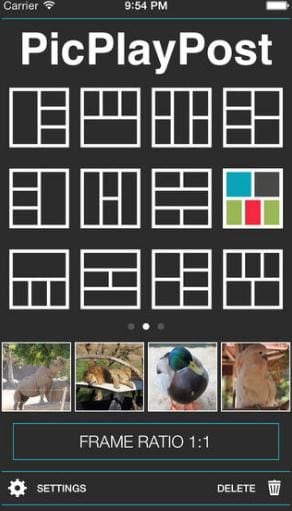 PicPlayPost is another simple and easy to use picture slideshow app you can use to create captivating slideshows from your photos, videos, GIFs and music. This app comes with very powerful features to help you create moving collages that merge together videos and photos in one.
---
3. SlideLab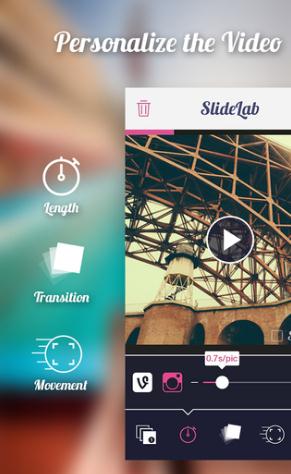 SlideLab is another picture slideshow with music app in this list of top 5 free picture slideshow apps for iPhone. This app transforms photos into stunning videos on your iPhone in minutes. After creating your slideshows, you can save on your device or share them on YouTube, Instagram, Facebook and other social media sites.
---
4. Pic Slider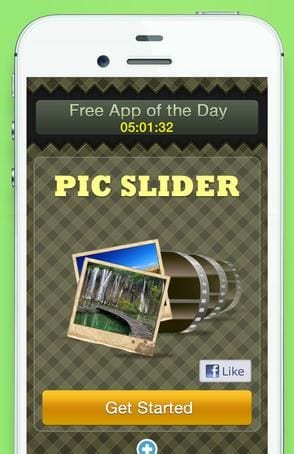 Making high quality slideshows on your iPad and iPhone gets easier with Pic Slider app. You can use this app to create stunning slideshows, add your favorite background music, transitions and themes. The app comes with an easy to use interface so you don't need to seek help from friends. You can also share your slideshows on social media.
---
5. PicFlow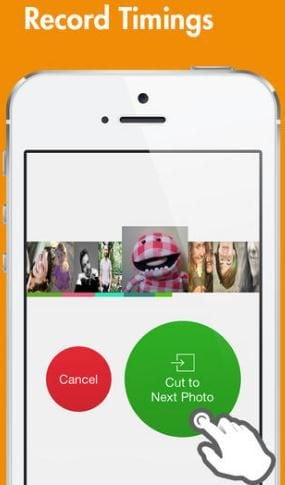 If you want to mix your photos and music like never before on your iPad and iPhone, PicFlow is another photo slideshow app for iPhone users to consider. This app gives you the freedom to control the timing of each photo and align it to the tune of your choice. You can export the slideshows to your device or share them on Instagram or Facebook.
---
Part 2: Top 5 Free Picture Slideshow App for Android
1. Flipagram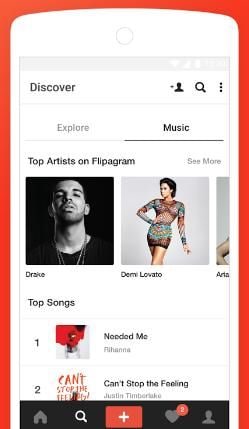 Flipagram ranks top among the best picture slideshow app for Android. The app offers you the easiest way to upload, create, edit and share amazing slideshows with your friends. You can also share your slideshows privately or with the Flipagram community.
---
2. VideoShow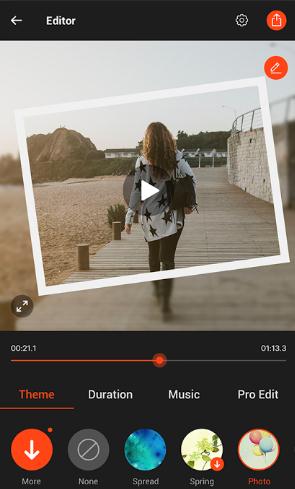 Another best slideshow creator for Android is VideoShow. This app is described as an all-in-one video editor so you can use it to create any kind of slideshow from photos and videos. It allows you to add stunning filters, easily change the positions and durations and favorite music. With this app, you can also share your slideshows to Youtube, Facebook, Whatsapp, Instagram and many more platforms.
---
3. Slide Show Creator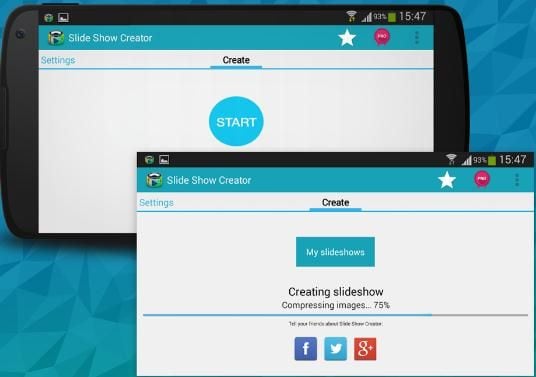 Slide Show Creator is also an excellent app that you can use to create awesome slideshows for free from your photos and favorite music to them. Once you are done, you can share them with your friends right from your smartphone.
---
4. PhotoStory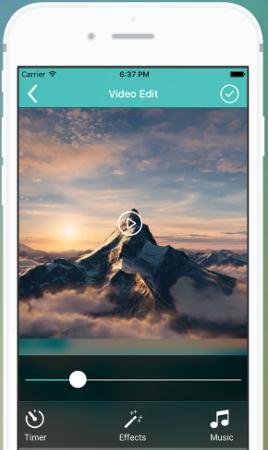 PhotoStory is another free photo slideshow app for Android. You can use this app to create beautiful video from photos in minutes. With it, you add photos quickly and easily, rotate and reorder them, change display duration of each photo and add your favorite music.
Learn More >>
---
5. Pixgram -music photo slideshow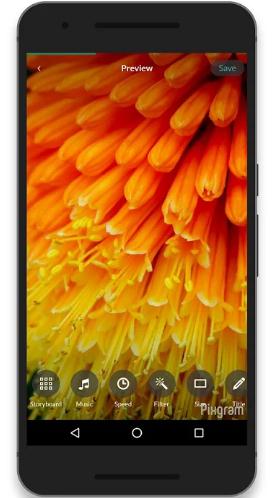 To sum this list is Pixgram. This is an app that can create amazing slideshow with photos and music in three simple steps. Just pick up your favorite photos, choose your favorite music and filter effects and music, and then create a video and share.