Developed in early 2011, the Ipad has increasingly become a necessity in many households and workplaces. This is largely due to its ability to provide solutions to most of our common new age digital challenges. It has been completely integrated and assimilated into our lifestyles and has slowly become the silent partner in most of our relationships. Besides its sleek appearance, it possesses above per functionality which without doubt places it above many of our most useful personal electronic possessions. One such function is the camera.
With the latest ipad (ipad Air 2) having an 8 Megapixel camera sensor and an image native resolution of about 3264x2448, the camera remains the most exciting feature the ipad has ever had. An even more stimulating addition that makes the ipad superior to those of its kind is the ability to add applications that edit and enhance the captured videos. We are going to explore a few of these applications, their features and what makes them better than the others. These tablet applications are found in the Apple Apps Store, a free system application that allows an ipad user to download other applications and use them on his or her device. Thought there are several such applications, I'll discuss the best ten as rated the users.
Free iPad Video Apps
#1. VIDTRIM
VIDTRIM is without doubt among the best video editing apps to ever be created. It is one app that deserves a permanent spot on every Apple device. It works particularly well with single clips and allows you to trim it, add a sound track, psychedelic or retro effects. It also allows one to generate a complete Mp4 file after editing. It is very simple to use and comes in a very user friendly graphical user interface. This is therefore makes it suitable for use by users of all ages and of different stages technical know-how. This app also exist in a paid or 'pro' version with of cause a few additions like the removal of ads and saving of individual frames as still photos.
Cons:
You need to upgrade to premium remove the app watermark and get access to an additional support on the 1080p feature.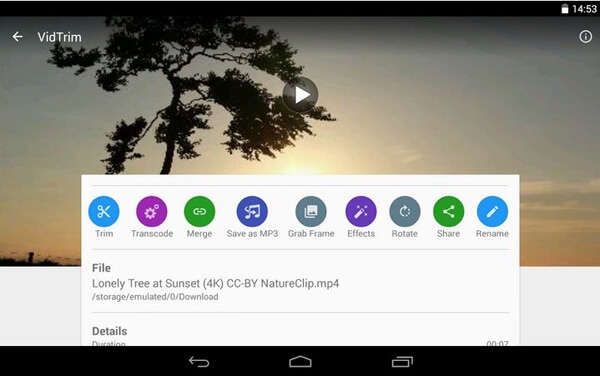 ---
#2. Splice- Video Editor
Developed by Path 36 LLC, Splice has become a revered favorite of many ipad users. This is because it is very simple to use and user friendly. With few simple touches, one can create slideshows and videos with no ads, watermarks or length restrictions. It is also possesses very precise editing tools, sound effects, free filters and transitions in a scale not common to any other free video editing application. With a lean size of only 20.4 Megabytes, millions of downloads every month and is available in several languages. Some of those languages include: German, Turkish, Italian, Korean, Slovenian, Portuguese, Italian, Arabic, English, Thai, Russian, Spanish, French, Czech and Vietnamese. You can, trim, crop, narrate and add transitions to photos and videos within seconds to produce high definition, professional quality movies with this app.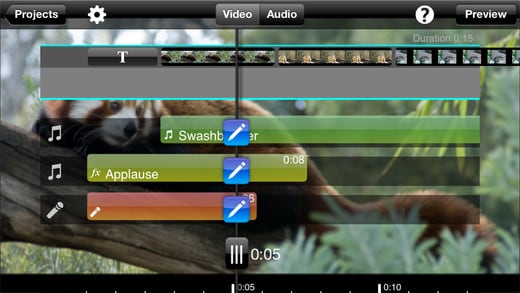 ---
#3. Magisto
Magisto is another great free ipad application that has proven to be very popular among users. This is rightfully so because it provides an easy and interactive way to automatically edit your videos and photos. Additionally, it allows user to share these photos with his friends and family without having to exit the app. With only a modest size of 27.2 Megabytes, it is available in many international languages such as; Japanese, English, Croatian, Indonesian, Spanish, Chinese, Thai, Hungarian, French, Dutch, Korean, German, Greek, Czech and Italian. It enjoys generous support from its users with a rare 4.5 star rating.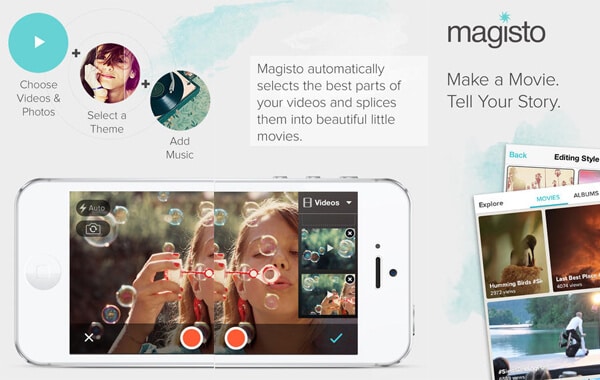 ---
#4. ScreenChomp
Another one of my personal favorite and a very popular video editor download is ScreenChomp. Created by TechSmith Corporation, it has made a name for itself in the video editing business as one of the best video editors to ever be created. With a single click, the editor allows you to record and sketch a file. This file can be replayed later on and shared among friends and family, even strangers. It has a simple doodling board equipped with markers which enables one to effectively edit a video without having to exit from the editing menu. What is even more remarkable about the app is that it is simple to so simple to use and people from all skill sets can use it. Students can use it to create small-sized teaching morsels which they can share with each other and with their teachers. The video is generated in mpeg format that is playable in virtually every device and certainly on the ipad. The 18.1 megabyte application is in several languages and enjoys a 4+ rating on apple App store.
Cons:
The app has too many faults as it was last updated in fall 2013.
It is also majorly an educational tool and not so useful for the average ipad user.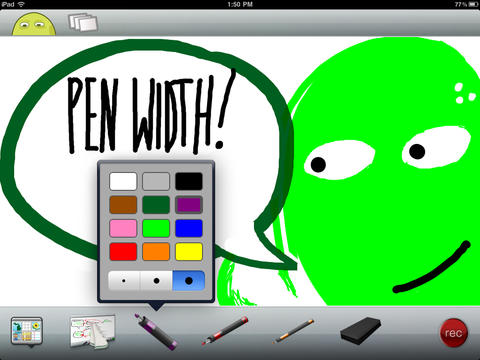 ---
#5. Video Star
Video star is among the best rated apple app store applications. The fairly large app of about 54.7 megabytes was developed by Frontier Design Group and is among the most useful video editing ipad applications. This is commonly because of the great features such as the hundreds of effects that have been built in power packs, stop motion and green screen. It allows a user to add music to the clip and pause the motion at any time when setting up a new scene while music stays perfectly in sync. This powerful editor also enables one to add clones of themselves as well as play the video in slow motion and fast forward.
Cons:
Some of its features are very expensive.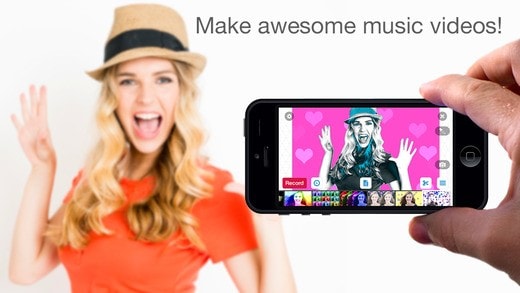 ---
#6. VivaVideo
VivaVideo is among the most popular video editing apps enjoying over 50 million downloads. Developed by QuVideo Inc., the 60.7 Megabyte application is available in several languages among them English, German and Indonesian. The other Languages include: Russian Korean, Malay, Japanese, French, Spanish, Chinese, Vietnamese and Thai. It is easy to use and also allows one to make video collages, a feature that is only unique to this editor.
Cons:
Most of its good features are only available in the paid version.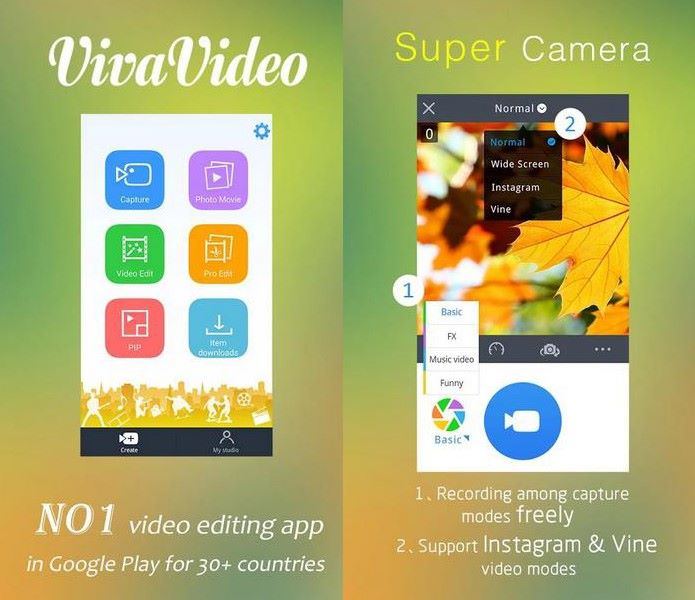 ---
#7. Cute Cut
Cute Cut by Yu Bo is another popular video editing app in the Apple App Store. It is available in many international languages such as English, French, German and Arabic. Among its key features is a user friendly User interface. It also has over 30 drawing tools l with highly customizable and predefined slide transitions. It supports both landscape and portrait modes along with 6 types of media.
Cons:
It cannot export high quality movie clips and often resizes them to a lower quality before exporting.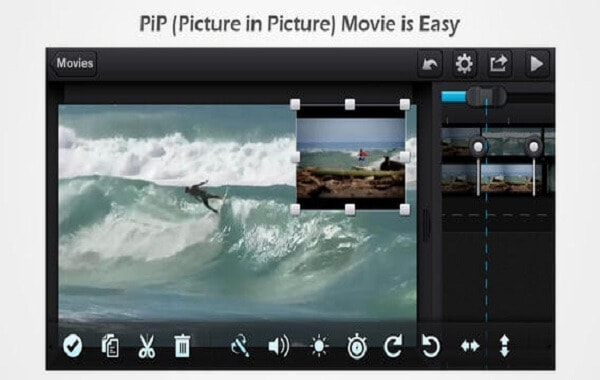 ---
#8. Replay Video Editor
Developed by Stupeflix the app has the ability to add texts, overlays, emojis, trim video and set photo focus points. It is a favorite for Facebook and Instagram users as it allows them to select videos from there create a movie and share them.
Cons:
Most of the good effects are available in the premium version.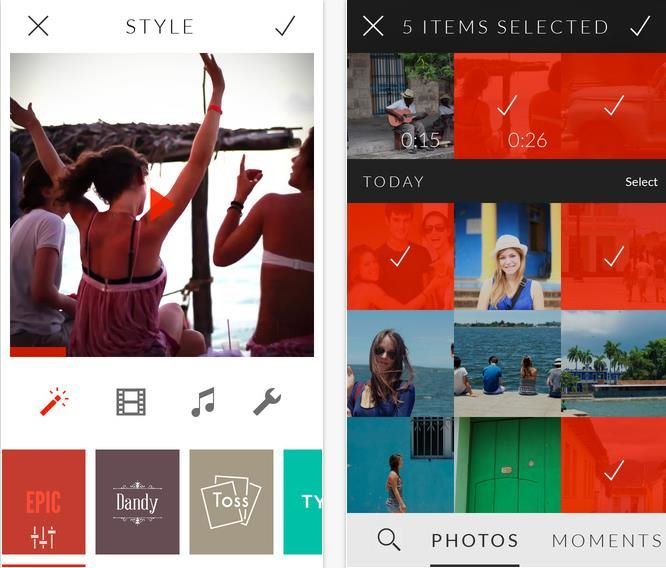 ---
#9. Mixbit
Created by YouTube's developers, the 19.1 Megabyte mobile app is only available in English. It is popular because it automatically creates beautiful and breathtaking masterpieces by simply adding photos of you, your friends and family. It has professional themes and magical effects as well as photo animations and soundtracks that eliminate the need for the use to spend hours or days trying to edit or splice movie clips.
Cons:
Privacy concerns as user has to publish videos after update.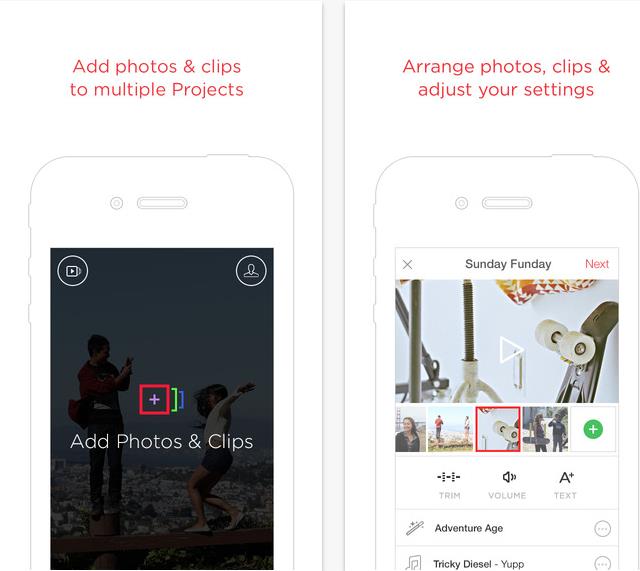 ---
#10. Clipper
The app is created by Wander Bit LLC. It allows users to trim long movies or video clips into mini-movies and edit them. It also enables users to add music to the clips and share the complete movie via Facebook, email and twitter. It is simple to use and eliminates any hard editing on the users part.
Cons:
It is very limiting and largely used for clipping.