You can't play PowerPoint presentations on iPad directly, but that doesn't mean you can't play PPT on iPad. Here are 5 methods to help you to make iPad PowerPoint presentation.
How to View PPT on iPad
Method 1: Export PowerPoint slides as images
This requires you to do nothing, no third-party application, all you need to do is save your PowerPoint Slides as images – you know you can view images on iPad easily. But you need save the image in proper formats like JPG, PNG, GIG and BMP. If you use PowerPoint 2007, you can open the PPT, then click the Office button at the top corner of the file -> click "Save As" -> choose "Other Formats" -> select the Save As Type (Do choose the compatible image format) -> click Save -> Choose "Every Slide" when you are asked whether you want to export all slides. While using PowerPoint 2003 & 2010 & 2013, you can open the PowerPoint, then click "File" -> "Save As" -> select the compatible format -> Click Save -> Choose "Every Slide".
Note: This method can only save the slides as images.iskysoft.com, in other words, you will lost the animations, transitions, the sound and video clips in the original PowerPoint file.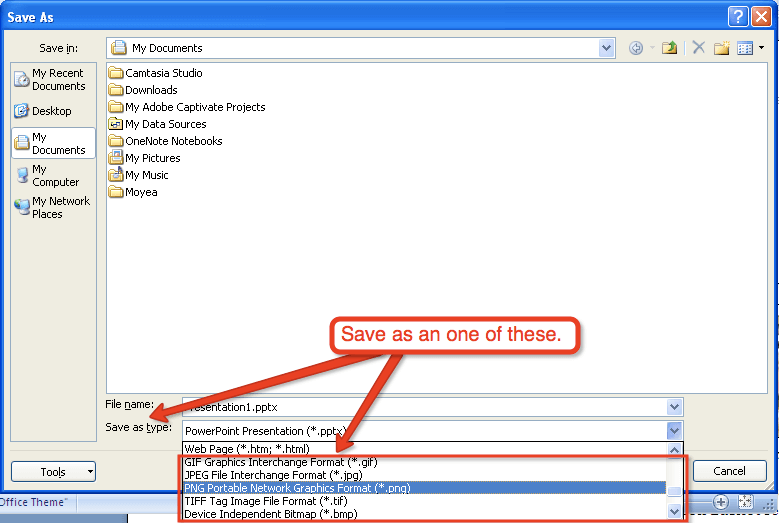 ---
Method 2: Convert PowerPoint to video formats for playing on new iPad
This one needs a professional PowerPoint to Video Converter. To do this, you can click the link to get more info.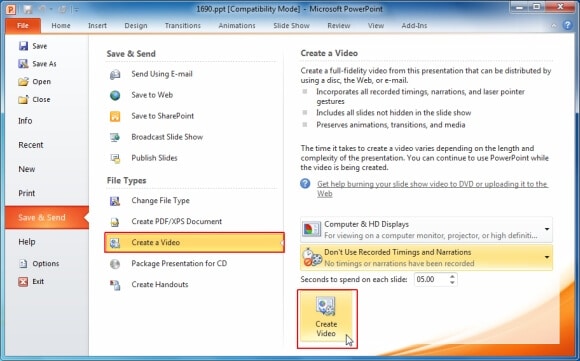 ---
Method 3: View PowerPoint on iPad as PDF files
There are free Adobe PDF Reader for iPad enables you to read PDF on new iPad, so when you need make a PowerPoint presentation on the device, you can try to convert PPT to PDF for a change. FREE Moyea PPT to PDF Converter is helpful here.
Note: Just as the method 1, you can't keep the images, all the animations, transitions, the audio and video clips.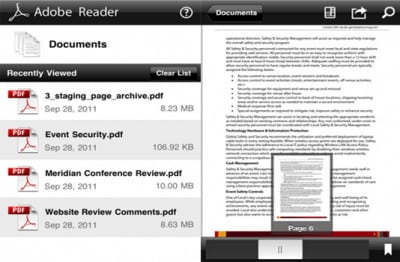 ---
Method 4: View PowerPoint on iPad via PPT sharing sites
You can upload your PPT to an online PPT sharing site like authorSTREAM.com and DocStoc.com. For example, if you upload your PPT to DocStoc.com, then you can open the URL offered by the site, in this way, you can get the PowerPoint presentation which is converted to iPad file.
Note: Well, this method neither allows you to preserve the animations, the audios and videos.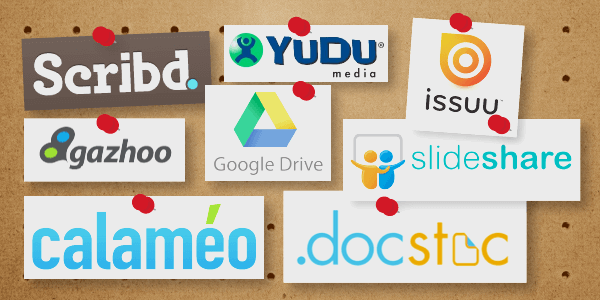 ---
Method 5: View PowerPoint on iPad using Keynote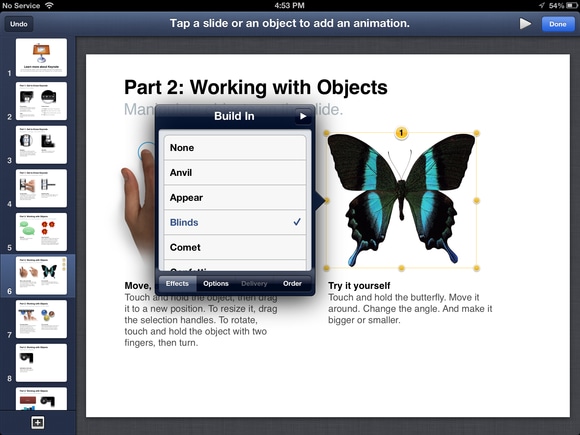 ---
iSkysoft dr.fone - all-in-one tool to transfer data between phones and computer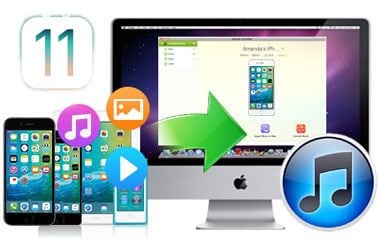 Why Choose iSkysoft dr.fone:
iSkysoft dr.fone integrates all the features you need for managing music, video, photos, contacts and even text messages among iPhone, iPad, iPod, iTunes, Android devives and computer.
Transfer music, videos, playlist and more from iPhone to iTunes Library/PC/Mac/Android devices.
Fix "iPhone, iPad, iPod won't connect to computer" issues.