With the proliferation of virus threats even the once unassailable Mac environment can be vulnerable to virus attacks, and as such it is vital to have some protection installed on your mac when going online. With a wide variety of software out there, finding the right one can be a little confusing, here are some of what we think are the best Mac Antivirus Software available.
Part 1. The 5 Best Antivirus Programs for Mac
#1. Kaspersky Internet Security for Mac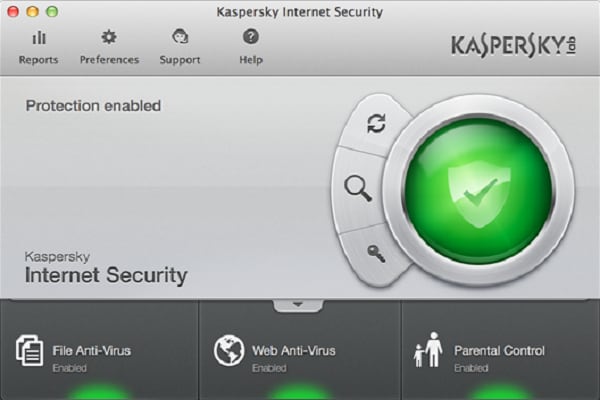 Offering a suite of protection for your mac when connected to the internet, Kaspersky brings a wealth of features to a small footprint package that uses few resources. With real time protection for your entire computer, web protection to protect from email and text attachments, parental controls to allow the blocking of certain sites as well as controlling social network use if required. This comprehensive package is kept automatically up to date and offers complete protection for your Mac.
#2. F-Secure Anti-Virus for Mac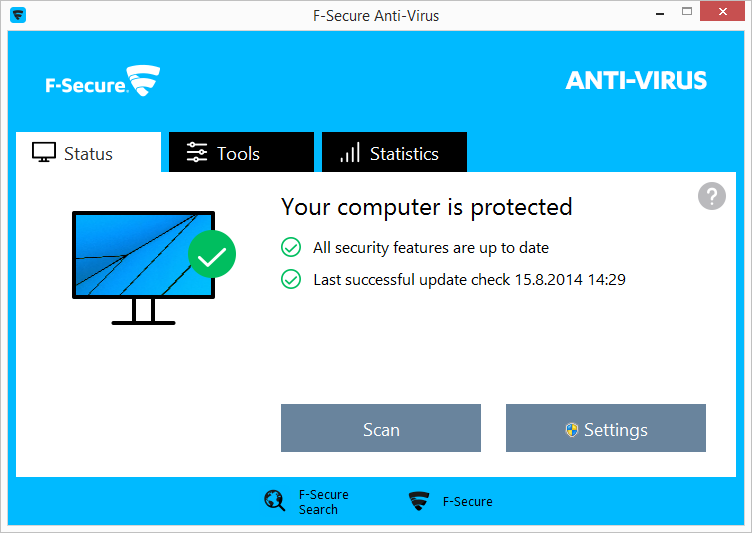 F-Secure includes full time malware protection for your Mac, protecting against viruses and spyware, email attachments and downloads and so on, providing complete peace of mind whilst online. It is incredibly easy to use with a simple interface and does not slow down your computer at all when in operation. Using virus signatures and real time scanning in combination, no matter what you are doing with your mac you can be sure that you will have adequate protection from malicious attacks.
#3. Intego Mac Internet Security Suite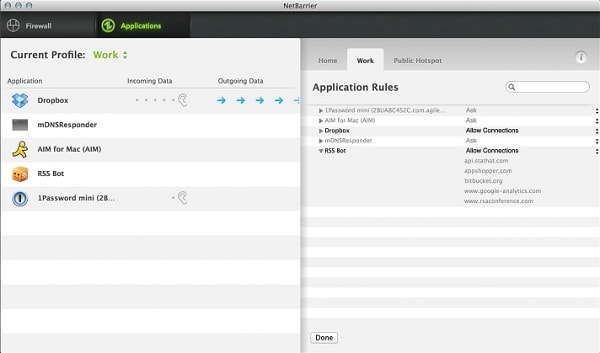 Another comprehensive package, that includes automatic and comprehensive malware protection, as well as location aware network protection and automatic scans to ensure that your computer, is never vulnerable. Rather than a port from other platforms, Intego have created an antivirus package specifically for the mac from the ground up, providing a wonderfully familiar interface that fits the platform perfectly, and includes a feature that scans your iOS devices every time they are connected to your Mac to ensure your system remains free of infection. It does use more of your systems resources than others here however, which should be taken note of.
#4. Bitdefender Antivirus for Mac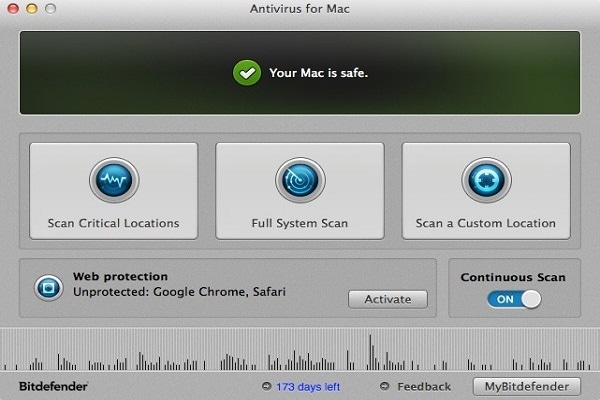 Another package designed from the ground up for Mac, Bitdefender is notable for the low resource overhead it brings. This is especially useful for those with older equipment when computer resources are at a premium, this is the software package that offers the lowest footprint of all those included here. Integrating easily into OS X has a beautiful and easy to use interface, whilst setup is fast and walks beginners through the very simple process. With the usual full time background scanning and automatic updates to ensure the latest threats are always recognized, this comprehensive package is a good option for Mac users.
#5. McAfee Internet Security for Mac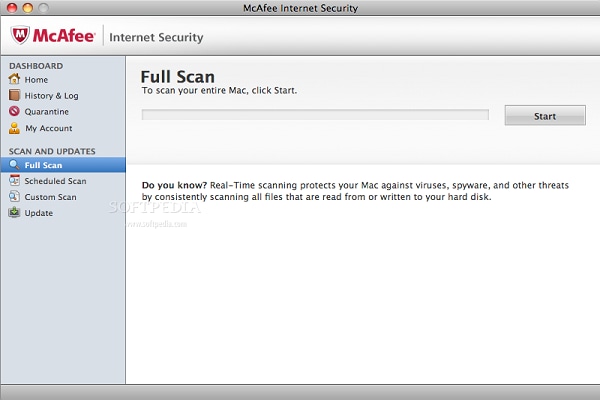 This is a full feature package that includes the usual antivirus, phishing and scanning features to keep your system safe, but also includes a software firewall to control traffic both in and out of your system. You can define trusted networks, establish rules for how your software connects to the internet and even block certain types of data from entering the system completely.
Fully integrated into the operating system, this package can protect not just from email attachments but also iChat, external drives and even iOS devices that you connect to the PC. The online protection available is equal to the others here, but the Firewall is a little lacking compared to dedicated solutions, and this package tends to use the most system resources of those looked at here.
Part 2. Comparison of the above Mac OSX Antivirus Software
| Features | Kaspersky Internet Security For Mac | F-Secure Anti-Virus for Mac | Intego Mac Internet Security Suite | Bitdefender Antivirus for Mac | McAffee Internet Security for Mac |
| --- | --- | --- | --- | --- | --- |
| Main Usage | Online Protection | Online Protection | Online Protection | Online Protection | Online Protection and Firewall |
| Free Support | | Online only | Online only | | 30 days only |
| OS Support | OS X 10.6 and above | OS X 10.6 and above | OS X 10.6 and above | OS X 10.6 and above | OS X 10.6 and above |
| Parental Controls | | --- | --- | --- | --- |
| Unique Feature | Parental controls and fast updates | Simple to understand interface | Designed for mac with iOS device scanning | Low use of system resources | Firewall |
| Cost (US $) | $39.95 | $39.99 | $39.99 | $59.95 | $79.99 |
Verdict:
There are pros and cons for each solution, but Kaspersky Internet Security for Mac offers the best balance between features and resource use, whilst remaining at the top of the threat detection performances as well.