When you are looking to buy a new iPhone 7, there are plenty of points you need to factor into consideration. As we all know that buying an iPhone is an expensive affair, so it is advised that you check out the details thoroughly. Here, we are going to talk about the different ways by which you can analyze the factors and you will be able to secure the best buying option.
How to Buy Your New iPhone 7
Now, let us get down to the key factors which need to be analyzed for the sake of buying your new iPhone 7.
1. The Carrier
As most carriers will give you their own plans, you will need to know which of these is the best choice. Ideally, the four options which you have include:
Verizon.
T-Mobile.
AT&T.
Sprint.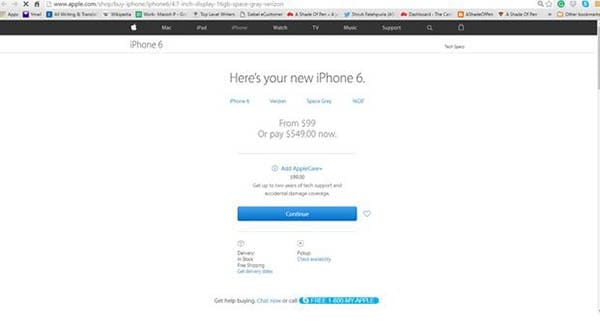 Each of these carriers has their own features to offer. You should take a look at the different options at hand and then based upon what each one of it has to offer, you can then use the other filters to base your decision. Each of these networks has their own contact programs and you need to carefully analyze each of these programs and weigh what they have to offer. Whenever you are looking at all these aspects, it will give you a clear picture of what seems to be apt for you.
It can be a little tough to determine a single choice when you have so many different options at hand. This is why you should slowly apply the different filters and then narrow down your choices so that you can decide which of them seems to be apt for your use.
Apple has its own program too and this is the reason, you need to make sure that you are keeping an eye on those offers too. It is when you are willing to explore these details that you can rest assured that you would be able to get the perfect deal.
2. The Payment Method
You can choose the payment method which you want to opt for. Ideally, you have two options:
You can either pay the whole amount upfront.
You can pay it slowly with time in installments.
Once again, you should check other aspects too including the kind of complete expenses which will be entailed. If you do not want to have a bulk expense, it is better to go for part payments. However, the overall cost is likely to increase with part payments.
So, you need to understand both these aspects. Do not rush when you are analyzing these points. Ideally your current credit and saving situation should help you determine the right answer.
3. Old Trading
The next thing which you need to ask yourself is whether or not you are looking to trade your old phone. If you have an old phone which you are not likely to use again, you should try and trade it. You can choose to sell it or even trade it based on the deals you are getting.
4. Apple Care+
A lot of people choose to opt for Apple Care+ services as these are surely the extra set of services which tend to turn out to be helpful. Of course, they come at an additional cost. Ideally charged at $99, this covers a lot of repair and replacement expenses along with other things as well. While some people do not favor the extra expenses, but if you are looking for that extra layer of protection which will help you be sure that you have covered your services, you can definitely go for it.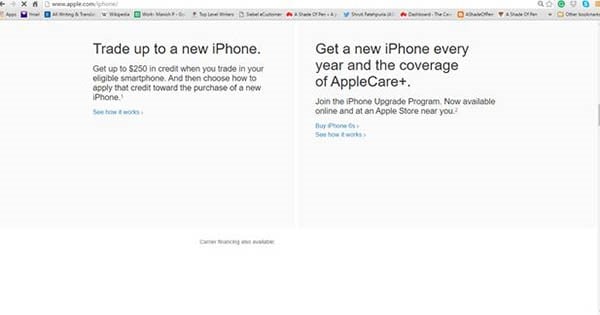 These are some of the top points which you will need to consider when you are looking to buy iPhone 7. Of course, along with it, the phone specifications too are an important factor.
5. The Memory Needs
The different models of iPhone always come equipped with varying storage space. This means that you should make it a point to gauge what your memory needs ideally are. Based on how much storage space you actually need, you can settle for the 16, 32 or 64 GB variant. The underlying idea is to understand the trade-off between price and space. You should settle for such a model which will let you have the amount of space which you actually need. 64 GGB variants are best for all those who need plenty of storage space for the sake of keeping the multiple media files.
>> Click here to learn more about iPhone
6. The Network Carrier
Like we have told before, different networks offer you different options. It is advisable for you to not only gauge the cost factor with the contracts from different network, but at the same time, you should analyze your own needs and preferences as well.
When you have settled upon the right choice based on which carrier would suit you best, you can then also weigh the cost factor and this will help you make the most out of your needs. Ideally, all networks like Verizon, Sprint, AT&T are good choices and you should not face any trouble in picking either of them.
7. The Reviews
Also, it is never a bad idea to once check out the different reviews as well. Unless you are ordering a phone pre launch, you will be able to actually check out a few reviews which will give you an idea as to what to expect from the model. Critics' review in particular can help you know what the possible shortcomings with the associated model are. You can also keep an eye on the unboxing videos as these too give a lot of crucial details pertaining to the newly launched model.
Keeping all these factors in mind, you can then decide the right payment option and then choose which network and payment method looks to be a good choice for you. Buying an iPhone is no big deal and when you are willing to keep all these factors in check, you will be able to bag the best offers.