The new macOS Sierra is set to launch in just a few days. There are those who are already familiar with the very many changes the new macOS Sierra will have over El Capitan, having been a part of the macOS Sierra Beta. But not everyone got to test the OS and some still were afraid of the bugs that the macOS Sierra Beta came with. If you were and have therefore not had firsthand experience of what the new macOS Sierra can do, this article is for you.
For starters, the public release, expected in a few days will be free of the problems beta testers experienced and hence will be safe to download and install so if you are ready, you can go ahead and download the new OS when it is released. The following are just some of the excellent changes you can expect when you do upgrade to the new macOS Sierra.
The 10 Changes of macOS Sierra Compared with Mac OS X 10.11 El Capitan
1

Siri is Coming to Mac

Siri will make her debut on desktop with macOS Sierra. The intelligent personal assistant will now just be a click away, there to help you with your everyday tasks just as she does on your iOS devices. She also comes with additional features that make her useful on your desktop. For instance, Siri on Mac will make multitasking a lot easier. We all know that a desktop can take multitasking to a whole new level such as allowing you to continue working on a document while Siri sends a message to a client or co-worker, letting them know the document will be ready shortly.

Siri can also be very helpful when you are looking for files on your Mac. She can help you find that report you don't remember saving and you can also ask her to search for documents you have opened this week only and even refine the results further at your request.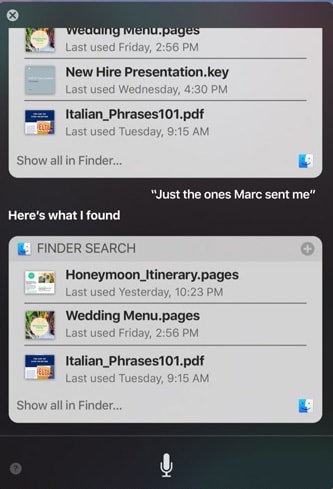 You can even ask Siri to search the web for you. In a nutshell, Siri is about to make Desktop experience easier for you.
2

Copy in One Device, Paste on Another

The new macOS Sierra also comes with another really cool feature that allows you to copy images, video and text from an app on your iPhone or iPad and then paste it into another app on the Mac. you don't need to follow any special steps to do this; just copy and paste as you normally would. This is a great way to transfer information from another device to the Mac.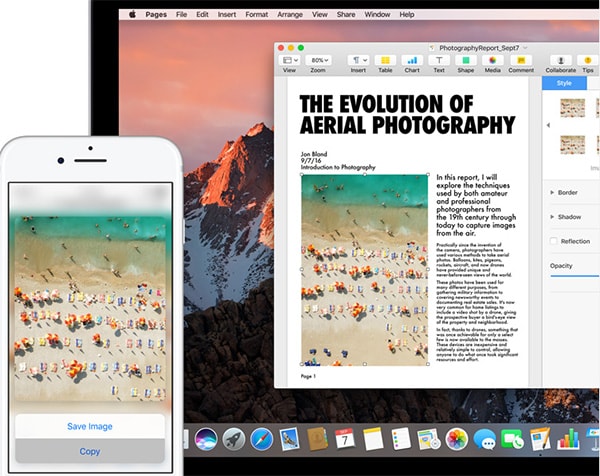 3

Auto Unlock with Apple Watch

This is another feature that you won't find on El Capitan but has become widely popular. You can now easily log in to the Mac when you are wearing your Apple Watch. You will not need to type any passwords.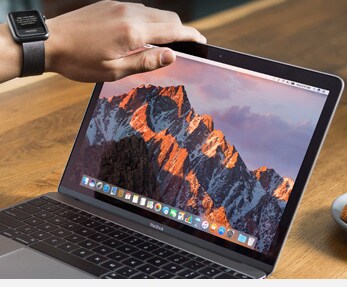 4

You Desktop and Documents Folder Can Now be Accessible on All Devices

With the new macOS Sierra, all the files on your desktop and documents folder can be automatically stored and updated in iCloud drive. This therefore makes them accessible on all other iOS devices including your iPhone, iPad or even on another Mac. This feature makes it very easy for users to not only keep their data safe but also ensure that you can easily take your desktop documents with you wherever you go. Any changes made to the files will be updated in the iCloud drive.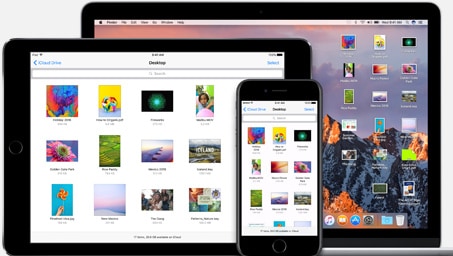 5

Apple Pay Goes Desktop

We all know that online shopping is better done on desktop and now with Apple Pay in Safari, that experience has just been made 100 times better, more convenient and easier. It is also a very fast way to pay as you don't even have to enter your credit card number. When shopping, simply look for the Apple Pay button on the site and then complete the purchase via Touch ID on your iPhone or by double-clicking the side button on your Apple Watch.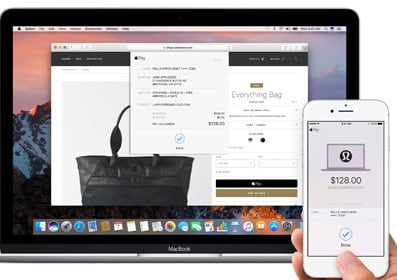 6

Optimized Storage Space

Are you one of those people who constantly runs out of space on your Mac? macOS Sierra can help you by making more room automatically by saving rarely used files in the iCloud and making them available when you need them. The system can help you find and remove old file you no longer use so the files you've used most recently, stay on the Mac and there's always room for new ones.

macOS Sierra can also help you by keeping unneeded files from cluttering your device. The system regularly deletes app installers and clears duplicate downloads, logs and caches. It also helps you get rid of large apps and files and the ones you just don't use. It can also be useful in automatically deleting items that are in the trash after a stipulated period of time.
7

Memories for Desktop

You can now turn your photos into experiences that Apple has dubbed, Memories. These are all new powerful technologies that improve face recognition, allows you to display all your photos on a world map and even allow you to search photos by objects and scenery in them.

Memories allows you to use the photos in your library to create stunning slideshows that are shareable. It would be the perfect gift for any occasion.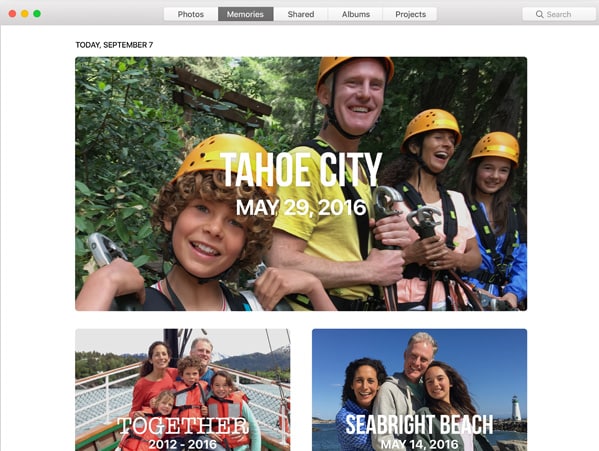 8

Message Improvements

If you love messaging, then you will absolutely love the new improvements in macOS Sierra. You can now send a hug emoji as reply to a message. There are a lot of other improvements when it comes to messaging. For instance, you can now play videos and preview links right in the conversation. This will enhance your messaging experience in more ways than one.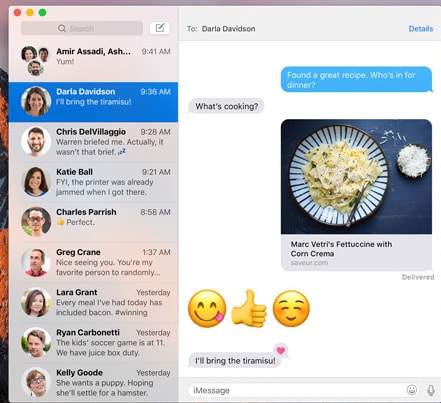 9

A Better iTunes Experience

With the freshly redesigned Apple Music within iTunes, discovering new songs and even finding your favorite songs has never been easier. "For You" has been revamped to make it easier for you to discover songs and playlists that Apple thinks you will just love. This is made possible by the expert curation and advanced learning machine that captures your tastes very easily. There is also a new all "Browse" section that lets everyone see the best of what is available on Apple Music including exclusives, new releases to playlists that top the charts.

If you would rather sing along to the song currently on without butchering it, you can view the lyrics when you listen on the all new MiniPlayer. These cool improvements further enhance your Apple Music experience and can only be available on the macOS Sierra.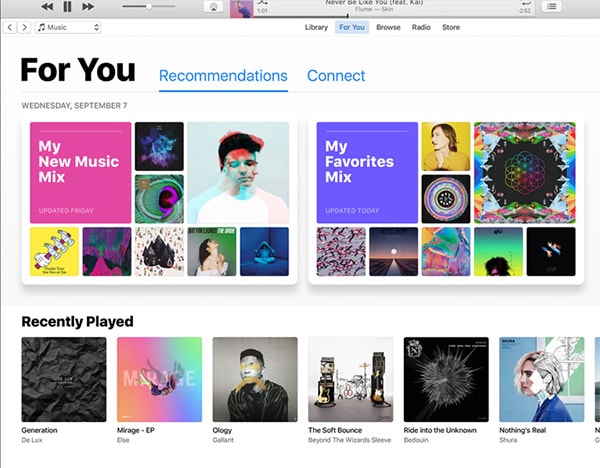 10

Improved Tabs and Picture in Picture

Do you like Tabs on Safari? You can now extend the same functionality in other apps on your Mac including many third-party apps. From the moment you upgrade to macOS Sierra the apps will be automatically equipped with this feature. The feature allows you to easily go through multiple page documents in full screen and even look at lots of different destinations on Maps without losing your way.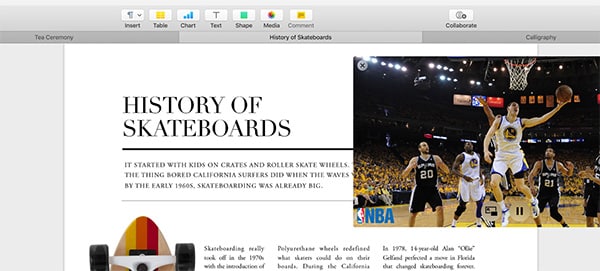 Picture in Picture is another really cool feature that is now in macOS Sierra. You may already recognize the feature from iPad and iPhone. It allows you to float a video window from safari and iTunes over your desktop or another full-screen app. You can then play the video in any corner of the desktop and even easily resize it to see more or less of what is behind it. This makes it so easy for you to watch your favorite show while you catch up on your emails or read a document.
With all of these features, macOS Sierra is set to revolutionize the way we use the Mac. Of all of them, the introduction of Safari on Mac is one of the best. It means that you can now use her to help you find documents or other files on your Mac easily and quickly. Upgrading to macOS Sierra is going to be easy once it is released, you just need to download it from the Mac App store on the day of release and it will be automatically installed on your system. We are absolutely certain that you will find the new macOS Sierra quite agreeable to all your Mac needs. Let us know which feature is your favorite, when you get a chance to try them all.