Getting a new iPhone and don't know what to do with the old one? You could sell it, but with these devices becoming more and more affordable, you may have a tough time trying to find a buyer. You don't want to be spending countless hours preparing the device for sale only to wait forever for a buyer. Not when all you'll make is just a few hundred dollars. So what do you do with your old iPhone if you can't or don't want to sell it? Well, there are countless other options to choose from. We bet you can think of a few right now. But just in case you don't have anything, here are 15 cool ideas on how to deal with old iPhone if you don't want to sell it. You may even be able to use more than one. Here we go!
15 Cool Ideas to Deal with Your Old iPhone
1

Use as a Clock

Your new iPhone may already tell time and you may even have a watch. But what if you could turn your old iPhone into a really cool clock. With the help of a few apps, your old iPhone can be highly functional as a clock. Just set the iPhone on a dock or a stand and open the clock app. You can leave it there or you can take it up a notch and make it a really cool clock.

With an app such as the Standard Time (You can get it from the app store for just $3.99) your clock becomes a non-stop time laps video of construction workers using pieces of lumber to shape the actual time. Or you can use SleepBot (available on the App store for free) to set up flexible alarms and get the phone to play soothing music as you go to sleep. You can even use is a sleep tracker.
2

Zoom

Another way to keep your old iPhone useful is to use it as a media player. The iPhone needs to still work but depending on the storage capacity on the iPhone, you can store as much music and videos as you want. It can even be your back-up "Backup" device for music, photos and videos.

This is a cool option because it even allows you to free up storage on your new iPhone that would have otherwise been occupied by media. There are also a lot of other cool benefits, this could have on your new device. Your battery life will be prolonged as a consequence of not playing media on the device and you may even find that the iPhone's performance is slightly improved.
3

Turn It into a Lamp

You can get a $15 3D printed lamp holder for your iPhone and use its flashlight features to light a room. The lamp is designed to allow the bottom of the iPhone to remain exposed, so that you can keep your iPhone plugged into the wall instead of charging it. Currently you can get the lap to fin the iPhone 4/4s and 5/5C. The iPhone 6 and 6 plus models will be released soon. You can also customize the lamp anyway you want to.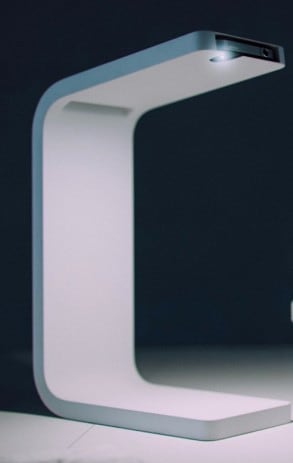 4

Use as a Remote Control

TVs, speakers and many other devices have apps that you to turn the iPhone into a remote control device. Imagine just how cool it is to use your old iPhone to turn on your TV, control the volume levels or even access different music service.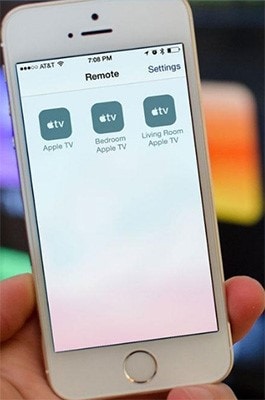 5

Use as a Home Security System

Another cool thing to do with your old iPhone is to turn it into a security camera. Three are many apps that can help you do this. For instance, the Manything App can convert your iPhone into a video monitoring app. It comes equipped with highly effective and useful features including live streaming, cloud recording and even motion alerts.

Live streaming and motion detection is alerts for a single camera are free, but if you want to watch some back footage, you will need to upgrade by making an in-app purchase. Plans start from $3.99 a month, increasing depending in the number of cameras you want to connect and how much footage you would like stored in the cloud.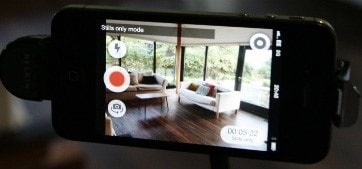 6

Turn It into a Cookbook

Do you love to cook but would rather not have a mountain of cookbooks in your kitchen every time you want to try a new recipe? How about turning your old iPhone into a cook book? Again, you can use one of the many available apps to do this. For instance, you could try My Recipe book, a cooking app that you can get for just $0.99 or the Big Oven that you can get for free. Depending on the storage capacity on your old iPhone, you may even be able to store more recipes than you need.
7

Turn It into a Baby Monitor

By now you can already guess that with an app your iPhone can transform into just about anything, even a baby monitor. To transform the iPhone into a baby monitor, you will need an app like Cloud Baby Monitor. This app allows you to be privy to just what your little angel is doing including live feed that can be accessed on any other iPhone, iPad or Mac.

The app also allows you to set notifications to indicate motion and nice alerts. It can even be set to play lullabies for your little one, in case the baby wakes up and you are not around. If you consider that premium baby monitors can cost upwards of $50, the old iPhone and a $2.99 app seems like a friendlier option for you. Plus, a regular baby monitor may not have features a app would come with.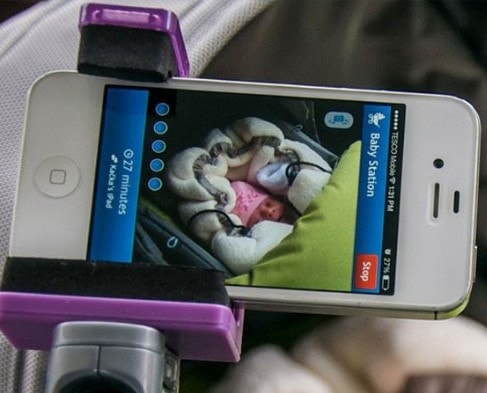 8

Use as a Voice Recorder

When you have an old iPhone, you won't need to buy a Voice recorder. Again, just head on over to the App store and choose from the wide selection of apps that can turn your iPhone into the coolest voice recorder you can have. Some of these apps even allow you to easily edit the recordings.

If you like to record voice memo's this iPhone can be your designate memo recorder. But it can also be used for more elaborate purposes such as recording a podcast, some of these apps will surprise you with their features. So, get Voice Recorder or Voice Recorder app and turn your old iPhone into a premium voice recorder. Who knows? You may even be inspired to start your own podcast.
9

Turn Your iPhone 6 into a Barometer

The iPhone 6 comes with a little known feature that might come in handy when you get a new device. all iPhone 6 devices come with a built in Barometer sensor. This means that if you have ever wanted to have a way to measure things like altitude, air pressure, humidity and weather, you can just download an app like Bar-O-Meter and Thermo-Hygrometer to do it.

You may be able to do this with the iPhone 5 but unlike the iPhone 6 that comes with a built -in barometer, the iPhone 5 will have to access the internet to give you accurate readings. We're not sure how you can apply this to daily life unless you work for a weather related company. But it is a cool thing we bet you didn't know your iPhone could do. Plus, it beats, giving the device away. At the very least, you may be able to accurately predict whether to bring your umbrella to work today or if it is a great day to go to the beach with the kids.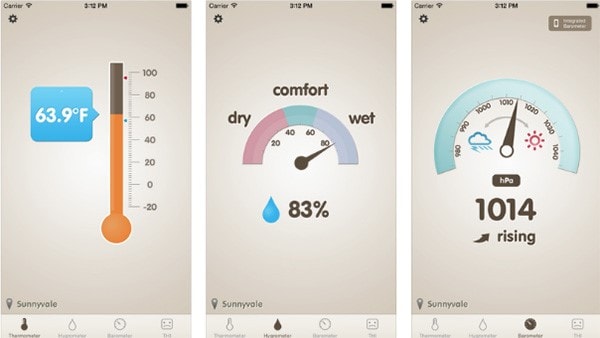 10

Use as a Sleep Tracker

We've already seen how you can turn the iPhone into a cool clock. But you can also turn it into a really cool sleep tracker. By now you already know that you will need an app to make this happen. There are so many clock apps that can do this but Sleep Cycle has got to be the best. Not only does it work as a regular clock (telling time accurately and what not!) it also severs a sleep tracker.

The app will learn your sleep patterns so that it lets you know when to wake up during your lightest sleep phase. The app needs to be connected to Wi-Fi to work but there isn't much you need to do to configure it. Simply set up the app and then place the iPhone on the bed while you sleep. This is just a fancy alarm and clock but it gives your old iPhone purpose and you won't have to send it to the actual recycle bin or leave it on your desk collecting dust.

It might serve you better as a literal wake up call. Try it, it's really cool to use.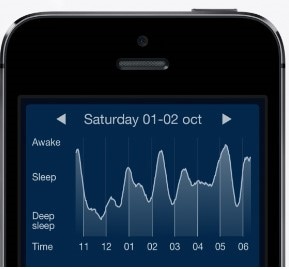 11

Use as a Document Scanner

Deal with too many reports for work or school? We know how those can be problematic especially when you get into the nasty habit (we all do) of waiting for the last minute to work on them. With your new portable document scanner, you don't have any excuses for not completing those assignments on time. You can already guess that you will need an app to do this, right? Well just head on over to the App store and find either Genius Scan or Doc Scan and instantly turn your old iPhone into a document scanner that won't cost you anything to use.

Think of how much money you could save from not having to pay to scan your documents. This is a cool thing that can actually turn out to be very helpful in your daily life. Try it, you may never want to sell your iPhone after this.
12

Use It to Track Your Car

Have you lost your car or do you want to see what your teenage son/daughter is up to with the new car you just got them? You can use your iPhone to track the car, see just how much distance has been travelled and even get a clear guess on just who they may be visiting. Your old iPhone's GPS is your very own tracking device. With an app like InstaMapper (which you can get from the app store at $2.99) you can watch any car in real time and even have a record of the distance travelled and where it's been.

Think about it, it is a great way to ensure your child is practicing what they learnt from the driving instructor. Or a great way to spy on them if you think they are skipping classes. Who knows you may even lose your car and need a way to track it fast.
13

Use It as a Dash Cam

OK! So the thought of spying in your children puts a bad taste in your mouth. How about using the old iPhone to makes sure they stay safe wherever they are? You can transform your old iPhone into a dash cam that you or your kids can use to ensure you stay safe while on the road. You would have to install a window mount for the iPhone so it can get a great shot of the road.

You would also need an app that will transform the device into a dash cam. There are surprisingly many like CamOnRoad. With this app you can even turn on Wi-Fi and use it as a GPS navigation system. This is a great way to use your old iPhone; useful and effective. Just ensure that the Window mount you install in the car is installed correctly, configure the app and you have your very own unique and customizable dash cam and GPS navigation system if you want.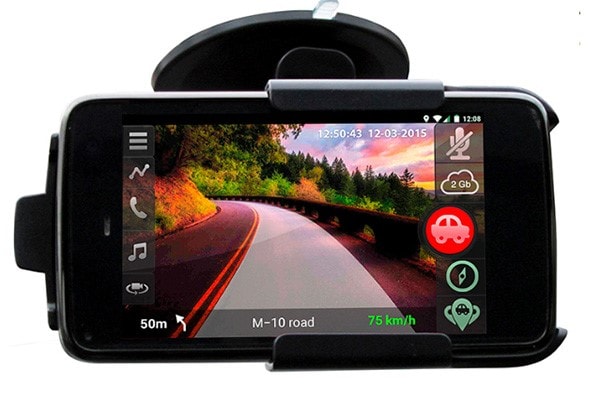 14

Give It to Younger Siblings/ Children

We all secretly cringe when a child or younger sibling asks to play a game on our iPhones. At the very least we are at least for a moment bombarded with thoughts of just how much damage those little hands can cause in just a few minutes. But you can bypass this problem and make the little ones very happy if you have an old iPhone.

You can just load it with all the apps and games they like and then simply had it over every time they ask. This may be a problem if you have more than one child, but they are just going to have to learn how to share, aren't they?

Anyway, the moral of the story is; hand over your old iPhone, even go as far as downloading their favorite games and apps. But there is one disclaimer: get a heavy duty iPhone case for it. You know you'll need it. But any price is the right price if you get to keep your new iPhone, just the way you want it to be; clean and totally yours.
15

Trade It in or Recycle It

Of all things you can do with your old iPhone if you don't want to sell it, this one is the most practical and probably the one most people do (maybe because it can involve free cash or to be more accurate a free gift voucher). Apple offers a trade-in service, also known as the Apple Re-use and Recycle Program. Using this program, you can trade in your old iPhone or any other Apple device either online or at an Apple Store. You may even get a little bit of cash that you can put towards your new iPhone.

Apple will recycle the device. in fact, they promise to recycle just about any electronic device you trade in whether it is an Apple device or not. But if you have an iPhone, Apple may give you a gift certificate so you can get a small percentage off your next purchase. They may even send you a prepaid postage label so you can send them the device for free.

This however only applies to the iPhone 4 and later. If you have an earlier version such as the iPhone 3G or iPhone 3GS, Apple may still be able to recycle it but they will not offer you any money and you may need to take it into the Apple Store yourself.
And that's it, we hope you are able to find a useful idea from the ones we've discussed above to make your old iPhone more useful. But keep in mind that the ideas above are just the tip of the iceberg. There are so many things you could do with your old iPhone if you don't want to sell it. It may even be a good idea to keep it in storage. You never know when the new iPhone could cause some problems and you may need a backup to tide you over until the new device is fixed.