Not only has Apple been diligently working on a new OS, El Capitan, but Microsoft isn't too far behind, either. In fact, their newest version of Windows is, in my humble opinion (although there are a lot of people who agree with me), the best one they've ever released. Many of us were unhappy with how Windows 8 looked, but the creators rectified that mistake by combining the familiarity of Windows 7 with the productivity of its successor.
Another great thing about this new OS is that is not solely available to Microsoft users, but Apple users can enjoy it, as well. Now, as a Mac user, you probably don't want to part with your iOS, especially since you've gone through all that trouble of downloading El Capitan while it's still in beta. What you can do is dual boot them, so you'll get the best of both worlds. If you don't really know how to go about this, I will walk you through the process.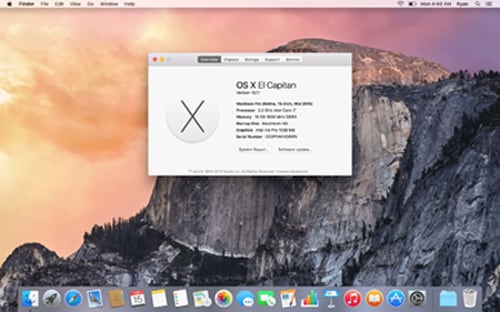 Detailed Guide to Twin Boot Windows 10 on Mac OS X El Capitan
You don't have to install Mac OS X El Capitan on your Mac device, you can also install it on an external hard drive, most especially when you want to access the OS quickly. You can consider Thunderbolt drives which are similar to the internal drives on Mac, or you can simply use the USB 3.0 external drive if you don't have the Thunderbolt on your Mac. You will have to format an external drive before installing Mac OS X El Capitan, this will help to install the Mac OS X El Capitan safely on the hard drive and at the same time the configuration of your device will not be changed.