The arrival of October has excited all the lovers of Halloween, including kids. Halloween is always at the top of the list of the favourite holidays of everyone as many adults adore this occasion since their childhood. Many adults having kids enjoy it through their costumes and the ways to treat them. For this reason most of the parents search for Halloween giveaway sites to find gifts for their kids to celebrate this occasion more gracefully. 
This website provides everything needed by the Halloween freaks to create the best and fun filled Halloween wreath in their own versions. If you have never made Halloween wreath ever before then the tutorials provided by it can also help you in making them by using the technique of Pool Noodle wreath instead of Styrofoam. A Craft Box filled with 3 sparkly skulls, 8 black feather boas, 1 pool noodle, 1 sheet of black cotton gauze, Several lengths of pre-cut wire for attaching gauze and boas and 1 small portion of plastic pipe for securing the noodle into a circle will be given to One lucky winner from all over the world.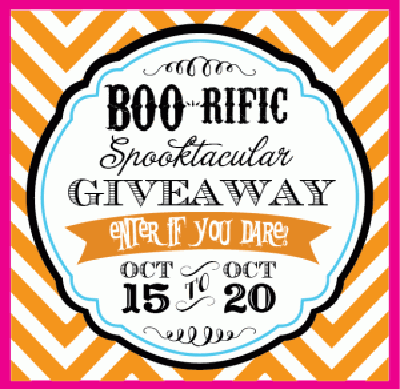 This website offers an AMAZING giveaway with prizes of more than $750 through a couple of its sponsors at his wonderful occasion. LIV Creativity offers fabulous cupcake toppers along with a number of ultra cute party supplies and Creative Converting offers decorations through this website at this Halloween. Koyal Wholesale offers a set of Edible Glitter for all your ghostly confections. All these prizes are available for those who enter this contest within next few days. This whole lot of prizes offer you opportunity to win at least.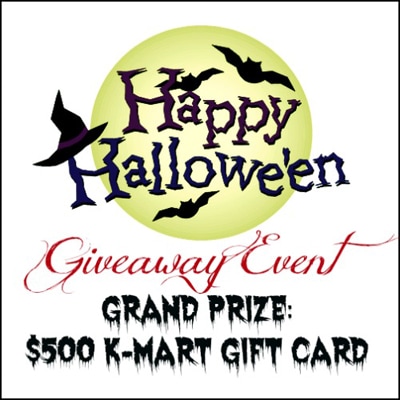 This website hosted by Holiday Contest and Sweeps and co-hosted by Michigan Savings, Monica's Rants, Raves & Reviews, Tales from a Southern Mom, My Silly Little Gang, and many more is ready to offer giveaway gifts for three winners. These gifts may include MumbleBeeInc Deals and Steals, Libby's Library, Simply Sherryl, Everyday Southwest and My Devotional Thoughts.
This Halloween Holiday Contest and Sweeps teamed up with Viatek Consumer Products to keep your kids safe as they start for trick or treat events. They offered an amazing Dynabrite Crank Flashlight for your children which require no batteries to give them bright light for two hours by charging it just for 60 seconds. You need not worry if this flashlight gets wet in the rain as it is completely made of waterproof material. This Spooktacular Giveaway of two Dynabrite Flashlights will be offered to three winner children to keep them safe even on the dark path.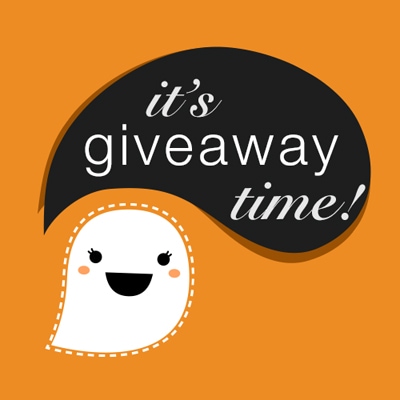 The trick or treat Halloween giveaway offered by this website includes $1000 cash prize to its two winners. They will offer $500 cash prize to each of the winners of this contest.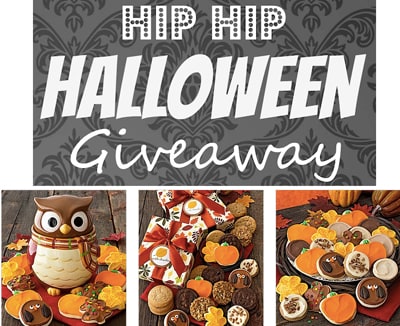 Neither Jill Martin the owner of this Halloween giveaway site offers great deals through its Steals and Deals fun game offered by various retailers. In order to read the details of this contest you can click on the link offered by the companies participating in it. The profits earned by Hip2Save from the sales or recommendations will be offered to winners from the viewers of Today for their best deals.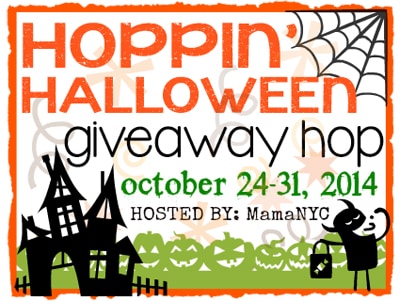 This website hosted by MamaNYC welcomes you to the Hoppin' Halloween Giveaway Hop event which will be run from October 24th up to October 31st. You can hop along the rest of blogs, after entering to this giveaway contest, to see what kind of treats you can grab from them. The Halloween giveaway at Life With Two Boys 6 super cool Nickelodeon Halloween DVD's featuring Nick, the favourite character of your kids to one lucky winner reader.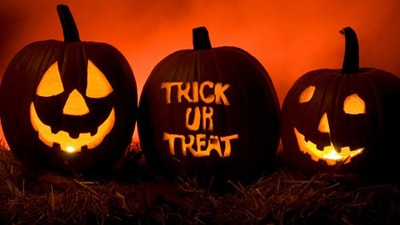 This Halloween giveaway site offers customary contests Guising or Trick-or-treating for the children from many countries. Since late1950s trick or treat has been a customary Halloween tradition in North America.
The homeowners, who wish to participate in it, usually decorate the entrance of their home with paper skeletons, jack-o-lanterns and plastic spiderwebs. Some homeowners who are unwilling to it simply leave the candy in pots on their porch whereas others who are better than them may make some efforts to provide candies to the children participating in it. This practice has been spread during recent years to almost every house in the neighbourhood where children visit condominiums and senior residences to celebrate this holiday.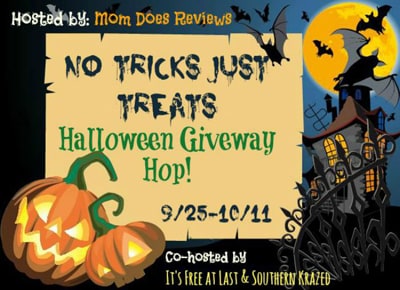 This website hosted by Mom Does Reviews, Southern Krazed is Free to all the enthused admirers of Halloween giveaway. It welcomes to its No Tricks, Just Treats Halloween Giveaway Hop contest to enjoy the fun of gift cards and Halloween prizes. You can win a candy, cute costume, decorations or even cash prize and gift cards. You can enter to win a Paypal + a Fun Halloween Giveaway Hop or $25 Amazon GC. You can get the chance of winning an Amazon Gift Card just by kicking the hop. The arrival of Halloween holidays has kicked off the shopping season to its full swing. You can get started to win some money to spend during your shopping either at the time of Halloween or any other holidays in future.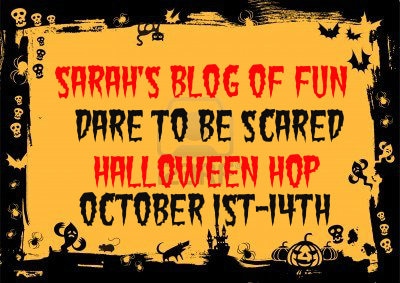 This Halloween giveaway site welcomes the participants of the Dare To Be Scared Halloween Hop fun contest hosted by Sarah's Blog of Fun. All blogs on the hop running from 1st - 14th October have a fantastic giveaway for the winners. One of these giveaway packages may include Be Afraid of the Dark CD, Books to Die For by John Connelly, a Free Jolly Time Product Coupon and a Free Stonyfield YoKids Yogurt Coupon.
#1. www.freehalloweenimages.com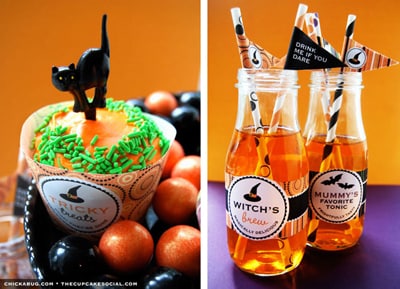 A number of countries all over the world celebrate Halloween on 31st October in one way or the other. It is recognised through various names including All Hallows' Eve, All Saints' Eve or Allhalloween. Trick-or-treating, decorating, costume parties, playing pranks, visiting haunted attractions, watching horror films and telling scary stories are some of the Halloween activities performed at this occasion. This year this website is going to share some costumes ideas, images, nail arts, wallpapers etc. as Halloween Giveaways. These Halloween ideas can also be shared with your family and friends, if you want.