For getting the best outcome from mac os and to speed up the performance of the whole computer, there you need a system cleaner. You need such a system cleaner by which the overall system will run smooth and your computer speed and performance will be as fast as it was at the purchasing time. There are many apps and utilities out there to fasten your Mac performance. CleanMyMac 3 is a great software I can mention for mac os. It helps its user to have a tension-free mac computing experience for a long time. Let's take a closer look at this epic software for mac OS X.
Part 1. Best System Cleaner for Mac OS X (10.11 El Capitan)
CleanMyMac 3 is a very handy software for Mac OS X. It has featured some characteristics that have given this software to do something extra and decent thing for the Mac OS X. CleanMyMac has been providing system cleaning services for Mac for many years. But this time they have caught everyone's notice with their CleanMyMac 3. It's a fully updated version and features some decent programs for the users. If it's about the system cleaning of Mac OS X then it's about CleanMyMac 3. This is the best Mac system cleaner available in the market. This software is exclusively designed for Mac OS X. It removes thousands of junk file, gigabytes of unwanted files within just 2 clicks. All you want to remove from the whole system junk is in one place. Let's take a look on some important advantages and feature of the best mac system cleaner CleanMyMac 3.
What is the important advantages and features of Clean MyMac3?
A Perfect Software - It is Designed Exclusively for Mac OS X. What things you need to maintain your cleaning system of Mac OS? You will get everything in CleanMyMac 3 software. It's an ideal system cleaner and offers the best deal for your Mac system cleaner.
Remove Gigabytes of Data within a Few Clicks - Trimming gigabytes of data are fun now. Remove them all by two clicks only. Remove the junk files of the photo gallery without losing any photos.
Get Rid of Heavier Mail - Does your mail look very heavy? Many PDFs, files and zips are attached? The solution is here. CleanMyMac 3 will make everything easier and smoother for you. Enjoy happy mailing!
Trim Your iTunes - Music is not the only thing that you are running through your iTunes but also you are running the tunes with thousands fo junk and bug files. CleanMyMac 3 takes them up all.
Explore Old Files - Re-invent the old files you have forgotten where you have put them. Explore them and then enjoy them or delete them. CleanMyMac 3 is very expert at exploring the old files.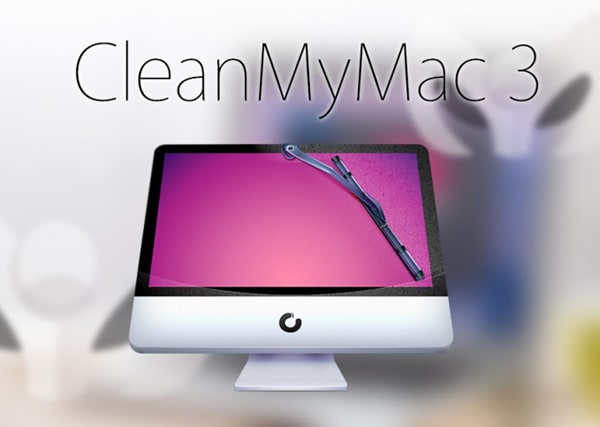 Part 2. How to Clean Mac System Using CleanMyMac 3?
#1. Scanning & Removal
Once you have installed the software, you will need to click on "Scan", which is located on a button at the bottom section of the screen. The software will start scanning the most common areas that have more junk files. When the software has carried out the entire system scan, it will display the available disk space that you can free up for your system. The system will select the files that are not that necessary.