You have accidentally deleted some valuable video data from your hard drive. Unfortunately, they have been removed permanently. You can't find them in your Recycle Bin either. Now you're lost – what can you possibly do to recover deleted videos from hard drive? However, with every problem comes a solution. It is no different with accidental data deletion from hard drives. There is plenty of software out there that can help you recover your precious data. The software is available online. You can also purchase it online. If this doesn't work, you can also hire online professionals to help recover the data. Therefore, you are not out of options for recovering data that has been deleted or removed.
Part 1. How to Recover Deleted Videos from Hard Drive
There is one excellent software that you can use at home to recover data. iSkysoft Data Recovery for Mac (or iSkysoft Data Recovery for Windows) is the complete package. It has 4 recovery modes, each comes with its own special characteristics. For example, in Resume Recovery, you can save scan results (if scanning is taking too long) and resume it at a later time. This saves a .res file to your system. You can resume the scanning by importing the .res file.
Why Choose This Software to Recover Deleted Videos from Hard Drive:
It is a flexible, easy-to-use, and risk-free option for recovering deleted hard drive files.
You can recover images, audios, archives, documents, emails, videos, etc. easily.
You can recover data from platforms like your Mac computer, MP3 players, flash drives, memory cards, and of course, your hard drive.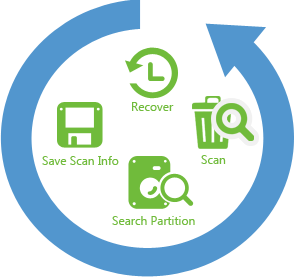 With Recoverit (IS), you need only scan your hard drive, preview the located files, then click on "Recover" to restore the files.
Step-by-Step Guide to Recover Deleted Videos from Hard Drive
Step 1. Download, run and install Recoverit (IS) for Mac on your Mac computer. Run Recoverit (IS). You will be greeted with the following window, with all found drives listed.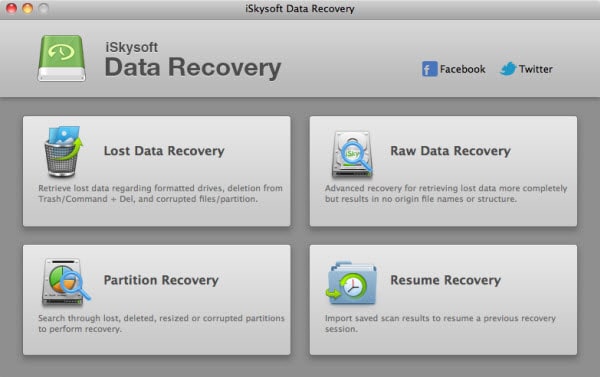 Step 2. If your drive isn't here, click on "Refresh Drives" – it will come up. Click on the drive you lost the file from, and click "Scan". Scanning will progress. After it is done, a list of all located files will come up.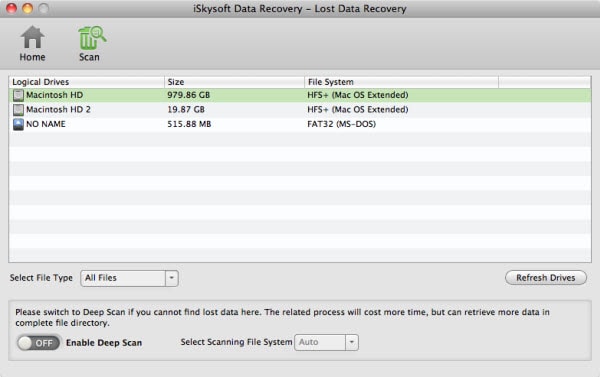 Step 3. Click on the file you have deleted accidentally, then click on "Recover". And that's all! Your file will be restored to your system in no time! It is recommended that you store the file on a location other than the one you lost it from.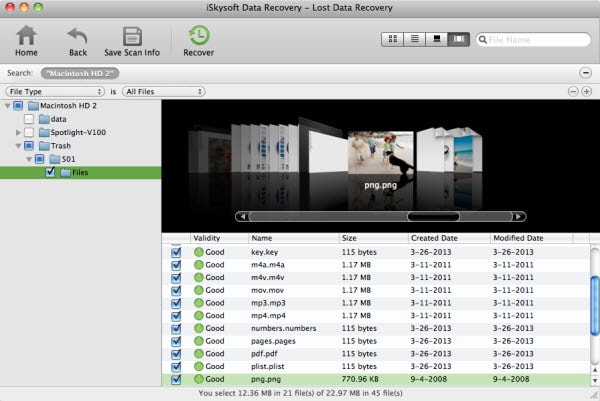 You can search for files according to file-type using the filter option. Go for "Enable Deep Scan" if your file is not located. The Validity feature gives information on the health of the located files.
Part 2. 5 Reasons Behind the Deletion of Videos on Hard Drive
So why do files get lost or deleted from a hard drive? Here are top five reasons your drive is losing files.
Overheating: Perhaps your hard drive is just producing too much heat? This is always destructive for any computer. A hard drive that is heating up is a sure sign for any impending disaster that could result in major data loss. Symptoms include a slower computer, strange noises, or that dreaded blue screen.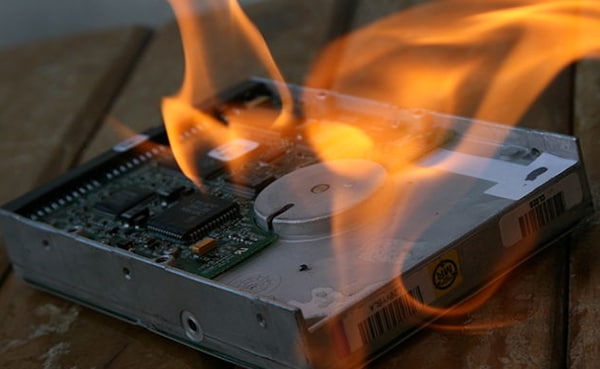 Viruses and malware: We have no idea when this problem will ever be resolved. Viruses can cause so much damage, and they can be hard to remove sometimes. Powerfully imbedded virus may have to be removed with even more powerful eraser tools, which can take up a lot of your time. Keep updating your antivirus programs. If you don't already have one installed in your computer, you must invest in one soon.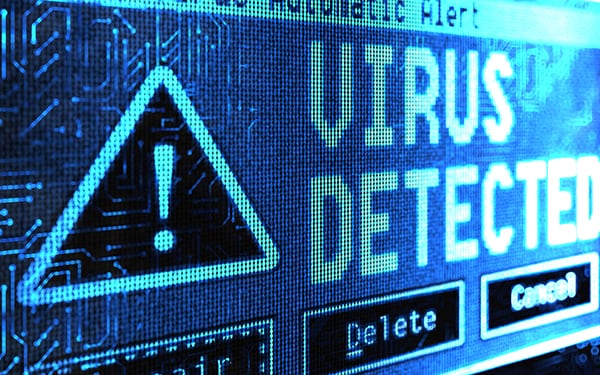 Mechanical damage to hard drive: With so many moving parts, it is no wonder that a hard drive is bound to fall apart soon. A hard drive is not built to last forever, so you should prepare for its eventual crash. And its crash will eventually take all of your files with it too. Make sure you regularly back your data up, and use diverse data storage devices. Don't put all your data in one place!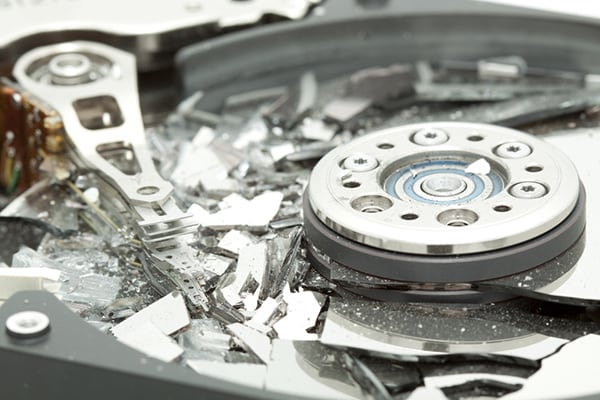 Power failure: Here is something we can't really do much about. A power blackout can be downright frustrating and unexpected. The best we can do is ensure regular backups of our data. Also, if you are using a laptop computer, use it on AC power with the battery plugged in. Don't use it on direct AC power. This way, a power failure is bound to cause damage to your device.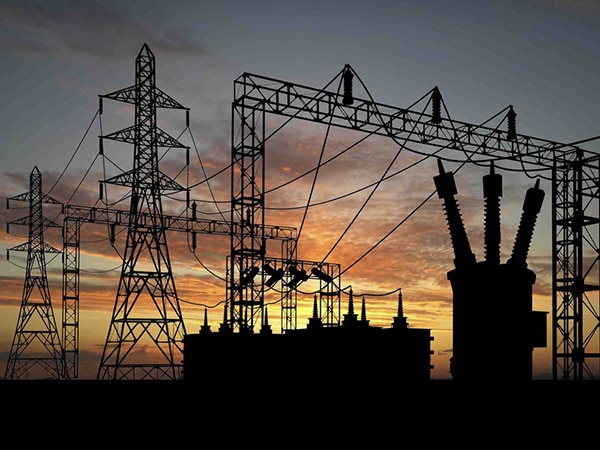 Theft and hacking: We really can't trust people these days. Hackers are a serious problem, and if they find some benefit in it, they can cause serious damage to your hard drive data. Full-disk encryption is a great option, as well as erasing the contents of your data from a remote location. Again, proper backups of data are encouraged. As for the thefts, be careful and never leave your laptop unattended.